Who is Teaching?
TEACHERS AT WYLDWOOD SOJOURN
Maureen Walton – Director & owner of Wyldwood Sojourn retreats, visual artist, storyteller and teacher.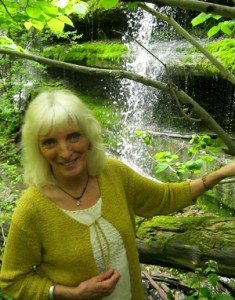 Maureen offers her studio home and woods, as a safe quiet sanctuary for you to receive the essential teachings of Feminine Spiritual traditions recently surfacing after being hidden for 1000's of years. As an artist, storyteller and teacher of the Womb Wisdoms,(inspired by the Inca) Maureen collaborates with the teachers she invites. She creates deeper learning by integrating artistic activities with intellectual learning. Holding ceremony at the Birthplace of the Huron Peacemakers, is one. Drumming and chanting in sacred caves and in the Gosippi river, close by, is another. Maureen has supported herself as a mural artist for 15 years and has a background in animation, illustration and in the fine arts.  She traveled extensively in earlier years, and gave birth to her daughter while living in the Netsilingmiut community of Kugarruk.
Margeurite Rigoglioso PHD, teacher, author, Seven Sisters Mystery School. San Fransisco. USA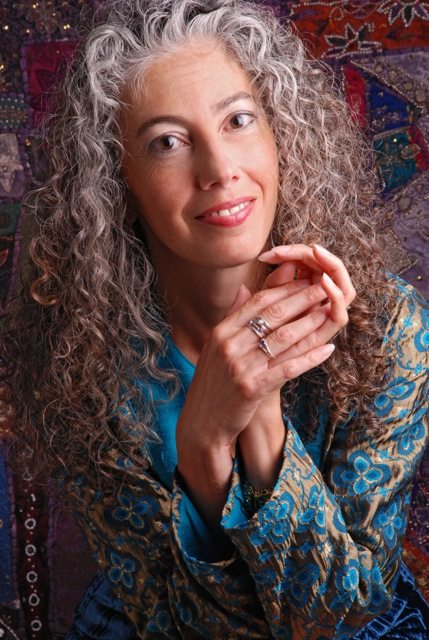 We are honoured to have Marguerite  travel each year to W.S. from San Fransisco, to share her new discoveries and insights, in the world of  Feminine Spirituality. Marguerite dedicates herself to encouraging women to learn for themselves the wisdom of the Priestess Path and claim their own gifts of the power of the Womb. She travels world wide to teach and offers intensive courses in her home town. Marguerite has written 3 books on Divine Birth, in the Greek tradition and is continually pushing boundaries and reading against the grain in 'his story' to reclaim hidden truths of the Divine Feminine Principal, that have been distorted and dismissed.She and Maureen collaborate in designing and presenting this work at W.S.
Karen Holmes -poet, singer, spiritual teacher and guide.
 Karen returns to W.S. after leading a series of 8 retreats in 2011, to mark the 8 sacred turning points of the Earth and assist to bring us into the new era, in an honouring way. We are excited to have her back, to offer new wisdom from her studies and traveling experiences in Ireland and New Zealand. Karen studied the Druid Priestess traditions, as well as the mysteries of Hybernia and a more Feminine understanding of early Christian mysteries. Karen has a diverse background in R. Stiener's philosophies that focus on Nature, Earth and the Cosmic Mother. She always engages us in writing and altar making etc. to deepen our learning. Karen also collaborates with Maureen. Karen has 3 published books of poetry and is currently composing a fourth.
  Roula Said- Dancer, musician and vocalist.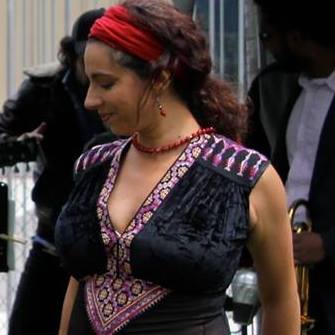 Explore the wisdom of the feminine through the ancient lens of bellydance as interpreted and re-imagined by modern day master instructor, Roula Said. Roula Said is a dancer, musician and vocalist. She has devoted the last 20 years to studying, teaching, choreographing and performing Middle eastern dance and music. Her journey has taken her into realms of artistic exploration and personal healing that transcend any one culture. Roula has a true gift for distilling the essence of bellydance.Roula has taught at W.S. for 3 years and her dance is key to open and shift our bodies to accept and remember our Wombs as divine! Maureen offers storytelling and meditations to support Roulas work at W.S.Roula lives and works in Toronto.
Den Poitras: Researcher and author of "Parthenogenesis, Woman's long lost ability to self conceive" artist and  musician.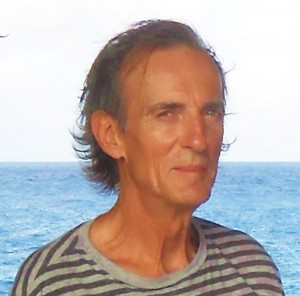 Den has had a life long passion for researching women's lost ability to self conceive, (after an early experience with a breathetarian who accidentally did so). He is the author of "Parthenogenesis:Woman's long-lost ability to self conceive." We are excited to welcome Den to W.S. He is well versed in the Symbols of Feminine creation powers, that have been 'turned upside down in our time, thus hiding the true message. He feels the world will be a better place with spiritual women leading and sees men as guardians of the feminine creation energies. Den offers retreats at W.S. in collaboration with Maureen. We will use art and sculpture to help you to embody these teachings. Den lives in the eastern sea board of U.S.A.
Edgar' Cuisine at Wyldwood Sojourn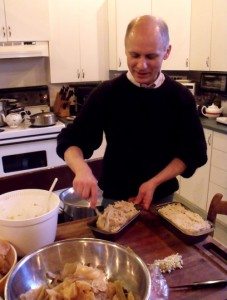 Edgar is central to the success of Wyldwood Sojourn in his passion for designing theme foods that are nutritious & tasty. His feasts are always well received & always draw ooohs & ahhhs for both the flavors & the beautiful visual presentations. At Wyldwood to dine together is another aspect of sacred activity …whether Middle Eastern, Peruvian, Caribbean or European influenced, they are all vegetarian meals, full of protein & freshness.  Edgar draws from his own garden or from the local farmers markets to shop & creates everything from "scratch" in his own kitchen.
Cindy Lindsay Spiritual Teacher of the Holy Womb Tradition.Clairvoyant and soul healer. Taught at W.S. in the summer of 2010.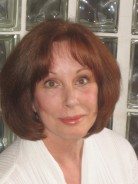 Cindy is a graduate of Soul University in Penukonda, India. She is a certified teacher & healer in the practices of the Holy Womb Chakra traditions, from pre-Hindu teachings, as well as from Hindu teachings. It holds deep reverence for the Divine Mother and for the Creation Energies of the Feminine. Her teacher was Swami Kaleshwar (founder) She studied with him for 12 years. Prior to this Cindy trained for 10 years with the Qero Indians of Peru. This Inca tradition was also of the Power of the Womb & of the Blood Masteries. It is a Shamanic practice that survived the Spanish invasion of the 1500's, by being kept hidden until recently (this is truly one of the Sacred teachings of the old world). At our invitation, Cindy travelled to Wyldwood in 2010, to teach the Inca Womb Traditions to a small group of 10 women. We are honoured to hold this wisdom. Cindy now practices only the Indian teachings. She continues to be one of my teachers.
---
Contact Us
Click here to visit the contact page
Click here to sign-up to receive my Newsletter