Wyldwood Sojourn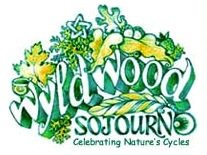 The Hibernian Mysteries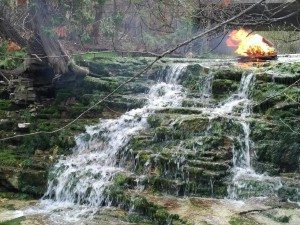 with Karen Homes
2 of a three part series:
These retreats draw upon the teachings of the ancient Hibernians of Hyperborea — sometimes called the NorthWestern Tradition – as revealed in Ireland, North America and in other spiritual centres throughout the world. Theirs was a form of star- and elemental-knowledge that emphasized living well upon the Earth, in communion with other humans and other sentient beings. Traces of its legacy are found in most world-religions to this day. At this time, we are inviting this knowledge and world-view to come forward consciously in order to awaken to our human potential to act as creators of love, peace, well-being and vitality in our world.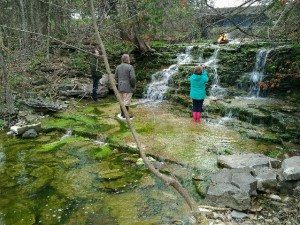 The powerful sacrament of water meeting fire: the symbol of spirit meeting water.
*****************

LANDS OF MILK AND HONEY: REVEALING THE CAULDRON OF LIFE.
An overview of our wonderful weekend, full to overflowing with waterfalls and wisdom! Karen's research and knowledge is coming from multilevel sources. From her studies and travels ,to her dreaming  and visions.
April 30,2017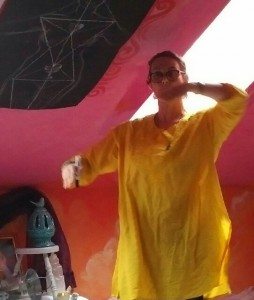 Karen teaching about the soul portal seen in the luminus structure..
2-Lands of Milk and Honey: Revealing the Cauldron of Life An in-depth rediscovery of the inner, spiritual technologies of the body through deep union with the land, an indigenous world-view, and a new understanding of the concept of sacrament. These lost technologies include the act of conscious birthing in both substance and consciousness. The Hibernian Cauldron of Life is discussed and experienced.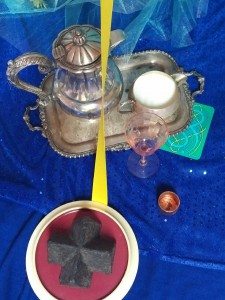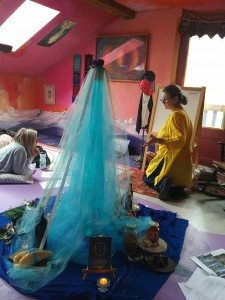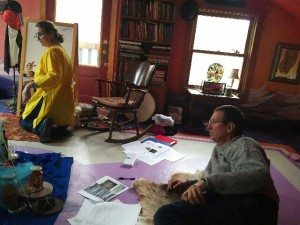 ***********************************************
1. Foster Mothering : Womb Spirituality of the PeaceMakers
A comparison between a Irish Priestess and an Iroquois Medicine Woman and the Hibernian tradition of educating the young child and youth (B-12 years of age) in nature's mysteries and the universal language of all Creation.
March 2017


************************************************************************************
THE THIRD RETREAT COMING JUNE 17 & 18,2017
3. The Hibernian Mysteries: Creating Out Of Duality
A path of consciously overcoming and transforming dualities of mind/intellect through creative transoformation in the sacred womb-centre. Utilizing the Womb Chakra energies, the Sacred Heart/Immaculate Heart and Luminous Structure to bring about a creative synthesis between seemingly opposing aspects of our psyche. Rudolf Steiner's clairvoyant perception of the Hibernian Mysteries will be shared during this retreat

.
June 17 and 18, 2017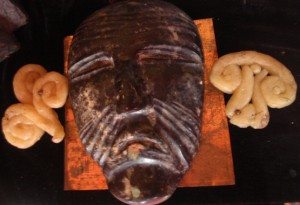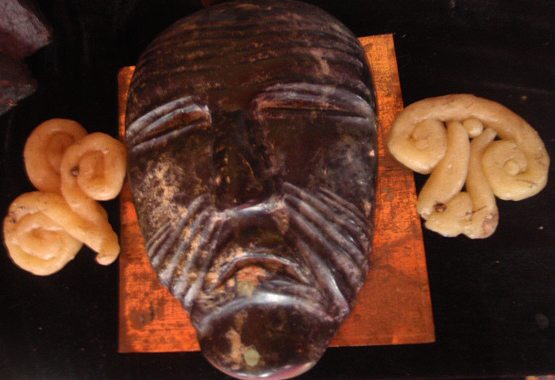 ****************************** 
Gathering Cosmic & Earth Wisdom into our Wombs
                                   Friday 5pm July 1 – Sunday 5pm July 3, 2016
 Here is a brief overview of our wonderful gathering here at Wyldwood Sojourn.
In gratitude to the 16 women who  travelled from many places to join us. The eager enthusiasm to absorb the mysteries and magic we conjured up and carried through the weekend and  beyond, was felt by all!
 We immersed in the elements and engaged with them through sculpture, dance, song and drumming, ensouling ourselves in the process.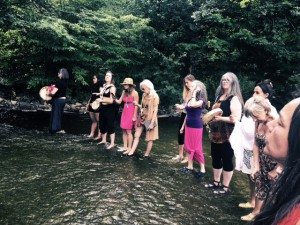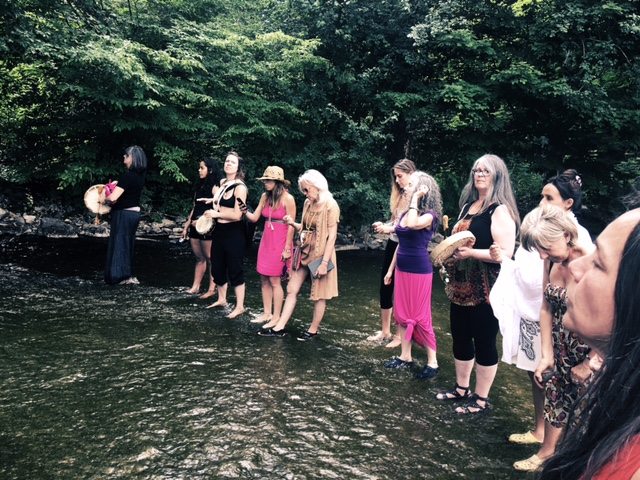 We remembered our foremothers with greatly developed womb power, Kaheliokaha, her daughter Kahetosuk and Jagosahseh, the Mother of Nations. Three of the Huron Peacemakers who together with Hiawatha and Dagonawida developed the Great Law of Peace, that is one of the greatest the world has known, right here in Tyendinaga.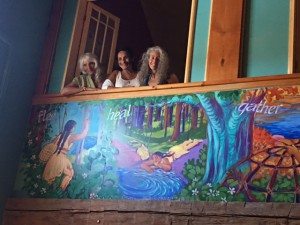 We deepened into the Woman's blood masteries through the womb teachings of the Inca as led by Maureen.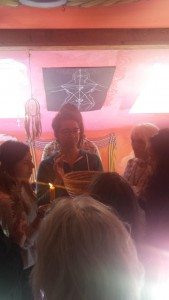 She offered us an ancient meditation called the Luminous Structure that carries the potential to connect us once more to our profoundly creative soulful wombs. This strengthens our ability to pull in only pure source, divine mother energy . We propose this method as one used by the Peacemaker mothers to self concieve.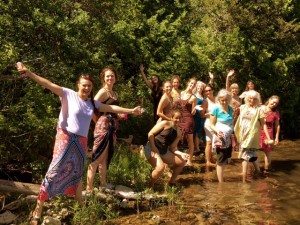 Weaving it all together with Marguerite we learned about the connection between the womb, the esoteric tantric practice of Divine Birth & woman's oracular abilities as seen in the famous Oracle of Dodona in ancient Greece,were the priestesses channeled – yes – the Pleiades! 
As a touching surprise we heard in circle, the remarkable story of one of our sisters whose womb journey we will follow with loving care.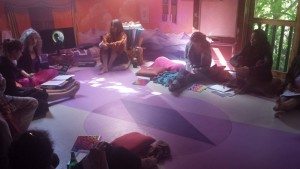 At the mysterious lake, high above sea level, Dianne shared with us the Thanksgiving Address, well known to the Mohawks.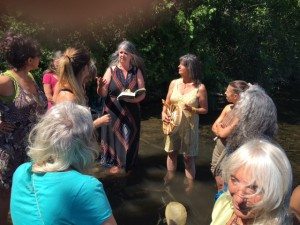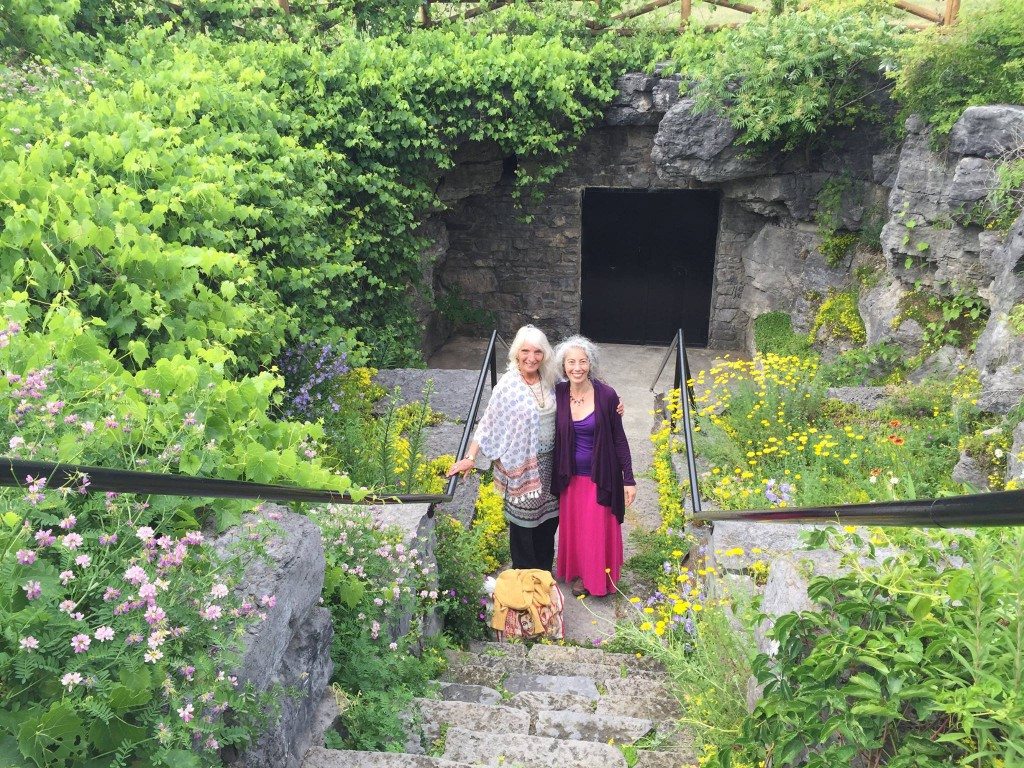 Through ritual in the sacred Tyendinaga Caves, we expanded the energetics of our own wombs.
Sitting in the profound Darkness we felt the great presence of the Womb Nature of both our Cosmic Mother and her daughter the Earth Mother. We re-membered the power of the Comic Womb, the Wirrachoucha…Creator of all that is.
In the darkness of the cave and after our quiet meditations, we were moved to celebrate and spontaneously sang sounds, drummed and danced. One candle was lit and the shadows that sprang up seemed those of our ancestors, delighted to be remembered.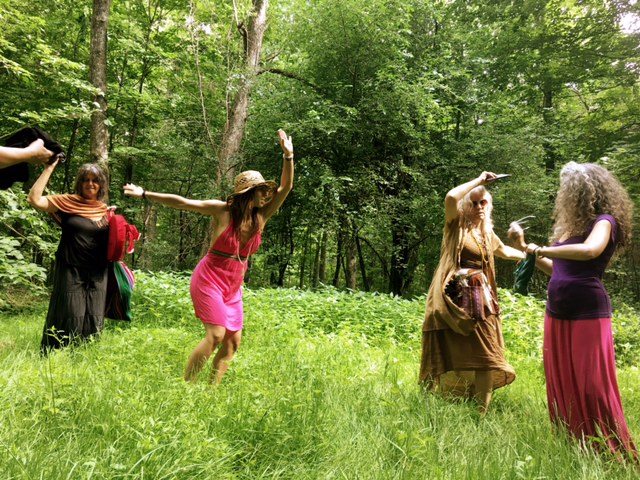 Thank you everyone for your deeply moving and soulful presence. May you carry home the delicious new feelings and stirrings that fill your wombs,  and spread that empowering creative vibration with all whom you meet!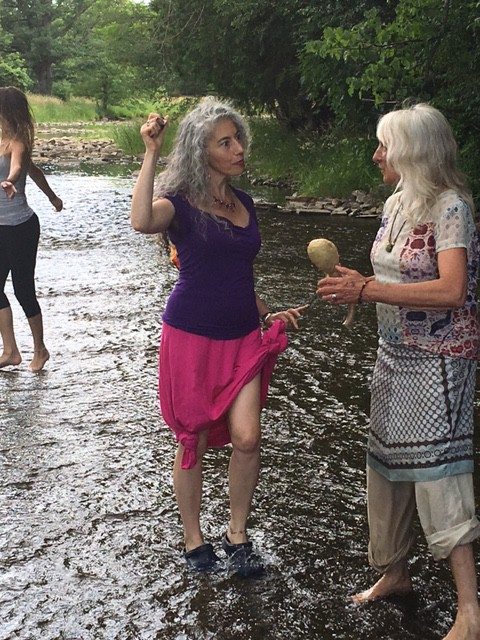 We hope you will continue to journey with us as the great undercurrent of this work carries us all along,worldwide. Lets keep in touch and share our  new understandings in future gatherings.
Your beautiful woodsy earth altars still lay hidden but vibrant, in tiny corners of the Wyldwood gardens!
We are already planning the direction of next years retreat with Marguerite at Wyldwood and we are dreaming to create a gathering with Emmanuelle in Mexico.
************************************ 
There will be a winter retreat with Maureen to celebrate the Darkness as Divine and as the 'time of gestation' during the earth's in breathe. There will be lots of storytelling  in the tiny moon lodge and more to be dreamt of, to happen in the cosmic lodge.
Roula Said will continue to offer Womb Dance and Ela Beilski, Kundalini classes. We also plan to invite Den Poitras, author of a book about woman's ability to self conceive. We will give lots of detail on these retreats soon. Please watch the schedule on this web site.
*******************************
ABOUT MARGUERITE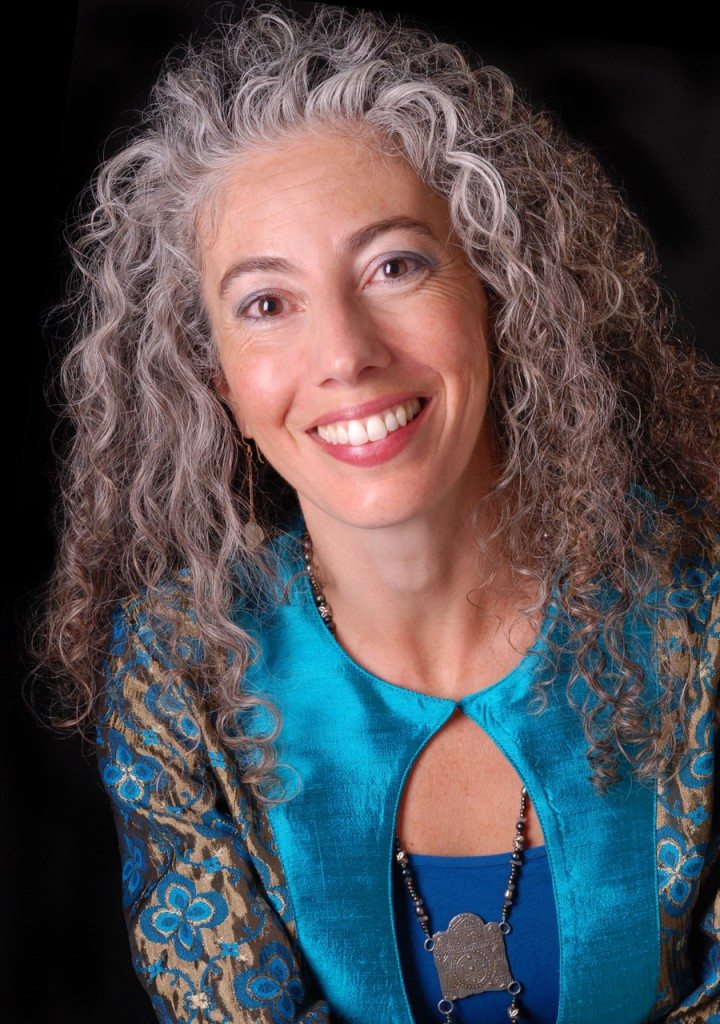 Marguerite Rigoglioso Ph.D is the founding director of Seven Sisters Mystery School. She is a scholar/practitioner of the ancient mediteranian mystery school traditions, author teacher channeler and clairvoyant guide who mentors men and women to help them cultivate their spirtual knowledge and bring their sacred knowledge to fruition. Marguerite's pioneering books, The Cult of Divine Birth in Ancient Greece and Virgin Mother Goddesses of Antiquity, explore woman's shamanic abilities in a revolutionary new light. She is excited to be enrolling her new six- month programme Priestess of the Dove Training, reclaiming your self as an Sacred Oracle, designed for women who want to cultivate themselves as channelers of Divine Feminine Wisdom.
To learn more about Marguerite and get a taste of her offerings through Seven Sisters Mystery School, visit here http://www.SevenSistersMysterySchool.com
Priestess of the Dove Training,visit here http://www.sevensistersmysteryschool.com/prietess-of-the-dove-2016
ABOUT WYLDWOOD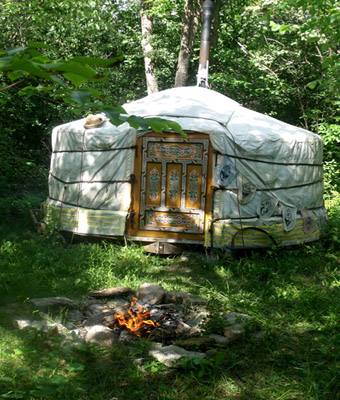 Situated in 2 wooded acres Wyldwood offers overnight accommodation in a communal sleeping arrangement in an authentic Mongolian yurt, or in your own tent. Alkaline well water and 'bird baths' available. All meals included  Maureen Walton at mwm@kos.net
ABOUT MAUREEN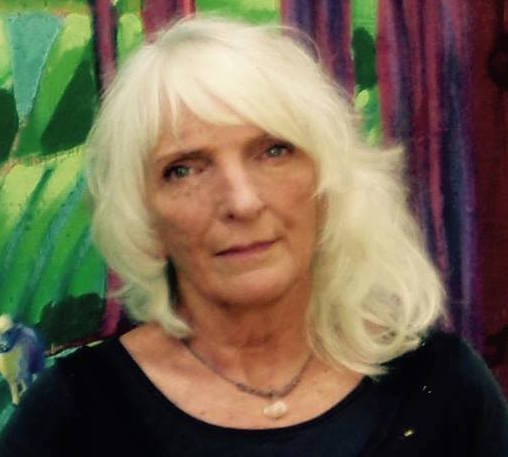 Your host Maureen Walton
Maureen designed this passive solar home in 1980. She bought the two wooded acres in Lonsdale in 1977 after traveling and working for 7 years in Europe, Australia, Papua New Guinea, Indonesia & Nunavut. These travels sparked her awareness of the Shamanic world and fed her visual art making process. Maureen's professional work has always been in the arts, as a painter  animator, illustrator and designer.  Her current profession is as a muralist for schools and businesses.
 Maureen has always been a feminist and her dream to dedicate herself to uncovering lost Spiritual Feminine traditions, came true when she met and became a student of Cindy Lindsay in 2009, who lived and studied with the Qero, Inca shaman for 10 years. Soon after she began to host a Red Tent, inspired by Alisa Starkweather. This grew into weekend retreats, were she began to teach the Inca Shamanic womb tradition and invite other teachers, who were uncovering suppressed feminine spiritual paths, such as Marguerite Rigoglioso.
Maureen's wooded hideaway began to grow into a 'School of Womb Wisdom'. It is a safe sanctuary for women to meditate, honour their gifts as creators and reclaim the amazing sacred nature of their wombs (or energetic of). She looks forward to opening these teachings to men at the appropriate time.
Her mother Eileen O'Brien chose the name Wyldwood Sojourn. Her father Ken Walton introduced her, as a child to the sacredness of the four elements.
---
      Our Retreat  with Marguerite….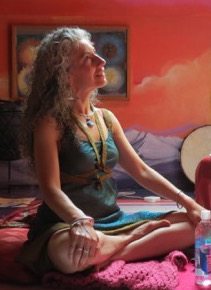 As women entering the new era many are passionate to learn  indigenous teachings from around the world that hold the lost and hidden wisdom of Womans' Womb traditions. In this weekend we introduced treasures from the Haudenosaunee the Inca and the Greek.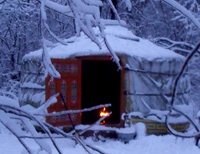 Women's source of Creation power comes from the alchemical processes in her sacred blood of life within her womb. The womb is the most Sacred place in a woman's body. It is the only portal for blessings to reach the planet. 
 Through understanding these mysteries we can begin to develop and increase our own womb power for creating beauty into the  world daily.
 Gratitude! Maureen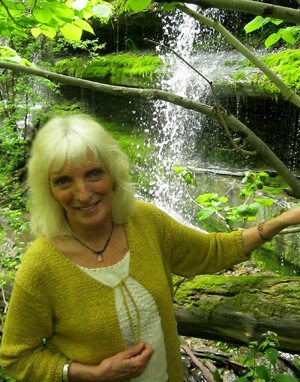 Click here to contact me for more information