What is Wyldwood Sojourn?  …is a Sanctuary holding space for Soul work and all things connected to the Inner Feminine essense. Maureen Walton offers this space to teachers(men & women) of all disciplines within this area of expertise .The teacher may bring up to 7 students  ( please reserve 2 spaces for Maureen & a guest,to join in.)

We celebrate Natures Cycles. Here is a place to give back to the earth, to listen to her messages and to honor the beauty of the Darkness.
Wyldwood is filled with the artist's murals . Sculptures & paintings & inspirational work is all around to inspire & uplift and create a peaceful environment for you. All contents are hand crafted & of wood,glass, clay,wool or cotton.(no off gassing synthetic materials)The studio/home is a passive solar dwelling,located on two wooded acres with a seasonal waterfall. W.S. offers for use to its guests 2 studios, a large kitchen, and 2 bathrooms . Sleeping is communal and tenting in summer is an option. W.S. is proud of its new solar run art studio and its tankless hot water system. A solo steam sauna is also a new addition. There are 2 cats. Aputi & Midur

Hidden in the woods stands an authentic Mongolian felt Yurt. A special Sanctuary for Inner work with an interior of carpets blankets and pillows in shades of red.. W.S. offers vegan and vegetarian meals prepared off the premises (often boasting a 10 mile diet!) We offer teachings for small intimate groups of 7 to 10 guests. Please return to menu & click on "contact" to ask questions or join an event. The Yurt(our Dark lodge Sanctuary) is also the home of a chapter of the world wide Red Tent Movement founded by Alisa Starkwater in 2008.
A Feature of Wyldwood Sojourn – The Dark Lodge (or Red Tent)
The circles & celebrations & teachings offered at Wyldwood Sojourn are intended to open us to restoring the inner balance, of the Feminine & Masculine Principals ..for both men & women. The sacred marriage within each of us! There is so much to re-member …so much work to do!
Re connecting with Nature & Her cycles is one way that is honoured here at WS.  
Because of too much focus on the outer world of light we are cut off from our inner Wisdom and Soulfulness! Here we re-member what has been dis-membered, through discussion,study,dance, celebration, song, chanting, art making, storytelling and ritual.
We will begin furthering our study of Cindy Lindsay's translation of the ancient Blood Masteries of Peru,and the healing of wounded Soul energies within woman's' bodies. Wyldwood Sojourn celebrates nature's cycles,the divine Darkness,& the Womb-the place of creation. W.S. carries the knowledge of the 8th Chakra, which is the Womb Chakra. It is the home of the Soul & power center of Creation energies within a woman's body. It is accessible by both women & men.
The teachings of the Womb Chakra & the Blood Masteries were passed on to W.S. by Cindy Lindsay PHD, who studied for 7, years in Peru with the Qero Indians. The Qero Indians brought this wisdom through to the present day by avoiding all contact with the invading Spanish in the 15oo's. They did not descend from the mountains until the 1960′s.
The existence of an 8th major chakra is not remembered by current patriarchal religious beliefs. In part because, we have allowed it's forgetting. It is women's' responsibility, to restore & maintain connection to our traditions & to Sacred Feminine knowledge. Our work is to dispel the current pervasive fear around what is Feminine and reclaim its pure truths, so restoring the much needed balance between the male & female polarities.
We can also share this with men and help them in reclaiming respect and honor of their own inner feminine. In so doing both men & women regain their feeling centers and re-member their devotion to Earth as our Sacred home.
Rental Plan
Weekend retreat-$200, Fri. 7:00 pm  to  Sun.5:00 pm, vegetarian cuisine $15 per plate x 3 , max 8 guests.(12 in summer)
24 hr. retreats- $140 , vegetarian cuisine $15 per plate x 2, max 8 students(12 in summer)
Day retreat- $75 , vegetarian cuisine $15 per plate x 1,  max 12 guests
Evening retreat-$40,vegetarian cuisine $15 per x 1, max 12 guests
Workshops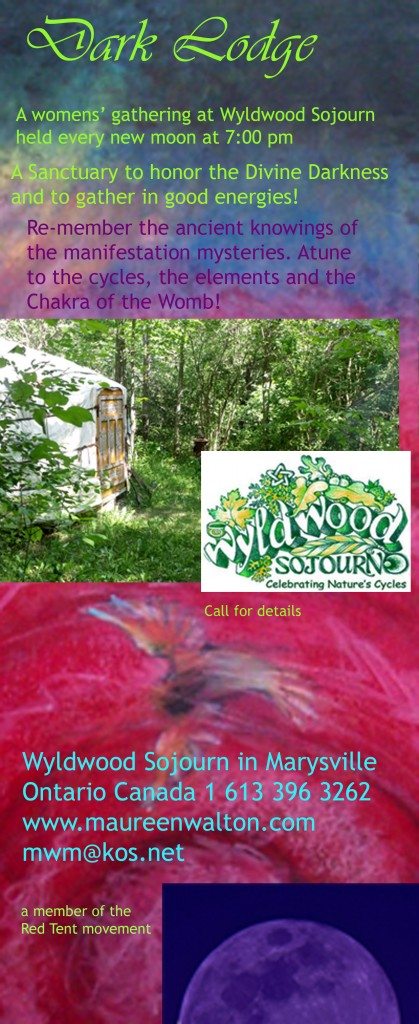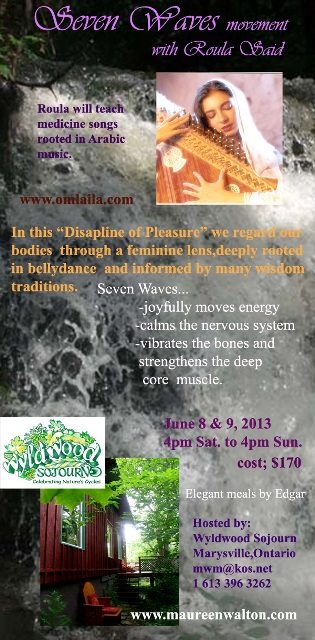 Seven Waves Holistic Movement and Bellydance – Roula Said
Years of devotion to the wisdom within bellydance has led to the creation of "Seven Waves Holistic Movement System". Seven Waves is simple and profound. The waves are explored as pathways through the body – sequencing up and down through the three weights of the spine and through the chakras. Using the Waves, Roula has created sequences of movement in different relationships to gravity: lying down, seated, on the side, on all-fours, standing up. These sequences awaken the body's intelligence by engaging the nervous system and the imagination in an organic and uplifting experience that increases freedom of movement, core strength, coordination, breath awareness and overall well-being. . The Seven Waves can be easily incorporated into the practice of yoga, meditation, other dance forms, and as a way to survive your computer or even your massage therapy practice…and it is the greatest primer ever for bellydance technique. Roula will teach Seven Waves as a practice unto itself and then segue into an uproariously fun foray into the wonderful world of bellydance. Roula will include a rhythm and music component to her workshop so do bring a drum (a goblet-style drum such a dumbek or djembe is ideal, but a tambourine or frame drum is great too). Finger cymbals are also welcome for those who own them. Some percussion instruments will be available to borrow. Dress to move!
Teachers
Maureen Walton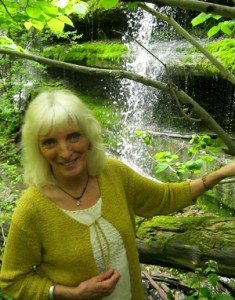 Maureen offers her studio home as a sanctuary for you to learn in and receive the valuable offerings of various teachers who compliment the mission of Wyldwood Sojourn. As an artist and storyteller Maureen offers her skills as enrichment to each workshop offered. Maureen has supported herself as a mural artist for 12 years and also has a background in animation and illustration and in the fine arts. She traveled extensively in earlier years, and gave birth to her daughter while living in the Netsilingmiut community of Kugarruk. Maureen has also begun to pass on her drafting skills with life drawing sessions, held in her studio. The class is called:  Drawing a Mythical Storyboard.  (  incorporating the art of storytelling.) go to "contact us" at the bottom of this page. You are welcome to send me a personal e-mail of inquiry.
Roula Said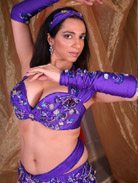 Explore the wisdom of the feminine through the ancient lens of bellydance as interpreted and re-imagined by modern day master instructor, Roula Said. Roula Said is a dancer, musician and vocalist. She has devoted the last 20 years to studying, teaching, choreographing and performing Middle eastern dance and music. Her journey into a culture specific art form has taken her into realms of artistic exploration and personal healing that transcend any one culture. Roula has a true gift for distilling the essence of bellydance, which she embodies and transmits as a "Love Yoga".
Alison Normore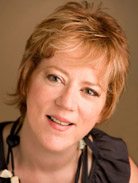 Alison Normore PHD is a gifted healer, writer & teacher who masterfully blends medicine from east & west ,ancient & new. She is offering workshops at Wyldwood Sojourn of  Feminine Initiation Rites, sourced in Peruvian traditions. She also leads workshops & sacred earth tours to Gross Morne National Park. Visit her web site at; www.alisonnormre.com & blog; http://alisonnormore.com/sacred musings
Felix Taylor
Felix Taylor is newly composing simple harmonious songs of goodwill & peace. They are likesimple chants with engaging soulful lyrics. As a percussion artist & former trombone star of the Satelites, Felix's songs are full of professionalism. His voice has deep feeling & gentle sensitivity.Felix wishes to draw you in to sing & drum with him.no matter your level of experience. The objective here is to co-create together & experience the soulfulness that arises from within us as we offer our gratitude to the elements in song. Maureen will offer legend & myth to support the process. A casual weekend or day retreat.
Edgar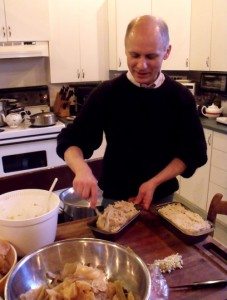 Edgar is central to the success of Wyldwood Sojourn in his passion for designing theme foods that are nutritious & tasty. His feasts are always well received & always draw ooohs & ahhhs for both the flavors & the beautiful visual presentations. At Wyldwood to dine together is part of the whole experience …whether Middle Eastern, Peruvian, Caribbean or European influenced, they are all vegetarian meals,full of protein & freshness.  Edgar draws from his own garden or from the local farmers markets to shop & creates everything from "scratch" in his own kitchen.
---
Dates & Directions
| | | | |
| --- | --- | --- | --- |
| Workshops | Date | Time | Cost |
| Red Tent Gatherings | Every New Moon |  7:00PM-9:30PM | Donation |
| Seven Waves Womb Dance |  June 1-2 | 4:00PM-4:00PM | $160 |
| Initiation Rites of the Laikas |  date to come |  4:00pm – 4:00pm | $160 |
|  Plant Spirit Medicine |  July 5-6-7 |  9:50am-4:30pm |  $350 |
|  4,Life drawing classes |  Feb 2,9,16,23 |  Sat 1:00pm to 4:00pm |  $85 |
| Gentle Songs to Earth | date to come |  Sat 10:00am to 8:00pm |   $80 |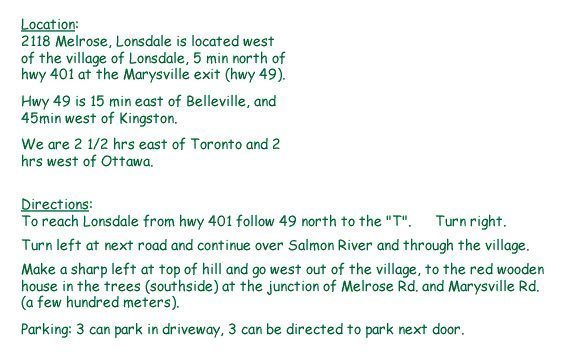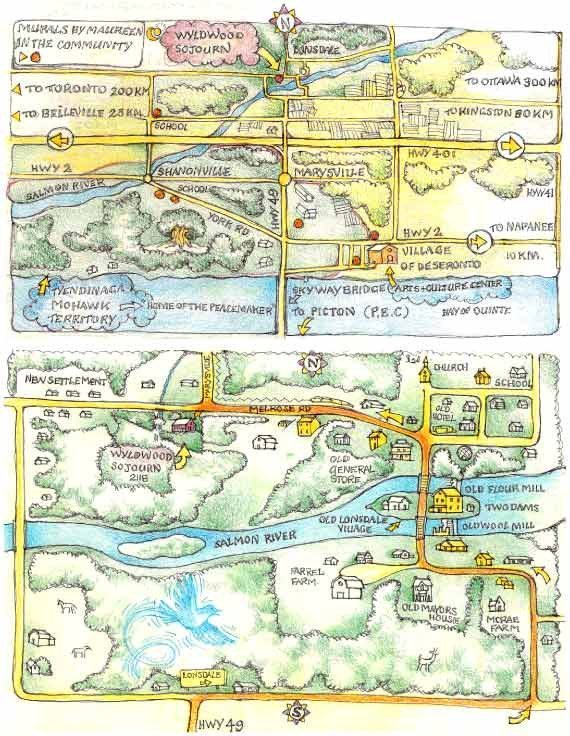 Accommodations
Wyldwood Sojourn is an intimate hideaway on two wooded acres. Maureen designed this small, rustic home to be a comfortable working space, finished with natural materials and supporting a simple life-style. It is built as a passive solar dwelling & boasts of a mini solar station that meets the energy needs of her art studio. W.S. also has hot water on demand and a solo steamer. Please bring your own sleeping bag and pillow. We offer cots, mats and a spare room with double bed(to accommodate 9 guests altogether). Camping is also an option. Because it has its own well and septic system care must be taken to use water wisely by flushing the toilets only when necessary and by spacing quick showers 3 hours apart. Please feel welcome and at home! We are open to support your Soulful connection to Nature.
Contact Us