Posted:
December 11th, 2018 |
Author:
Maureen Walton
|
Filed under:
Wyldwood Sojourn
|
No Comments »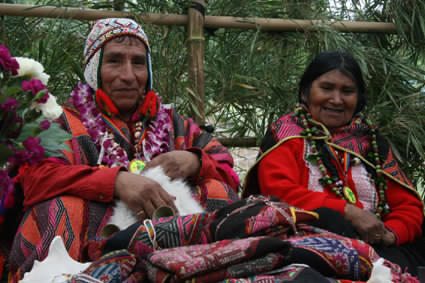 December 2018-
Proposed Blood Masteries Course at Wyldwood Sojourn in 2019
An excerpt from Cindy Lindsay's chapter on the Blood Masteries of the Qero of Peru whom she studied and lived with between  1995 to 2005. (aprox) Maureen has carried these teachings at Wyldwood for 10 years now.  She is still rereading and integrating the wisdom of the Qero traditions, which they brought through from pre colonization !
Maureen has offered annual 2 day introduction retreats on this important material for 4 years now, and called in teachers of other streams of womb wisdom to compliment it.
Now it is time to offer a complete 8 level course, focused solely on this work of re empowering woman's ability to pull into their Wombs, huge quantities of divine source soul  and creation energies.
This re- membering  may be the key to restoring the harmony that was the norm in egalitarian societies of pre patriarchal days.
Maureen will post the course outline in January 2019
The first step is to do the healing, to make space for this wonderful possibility… as it was in the beginning.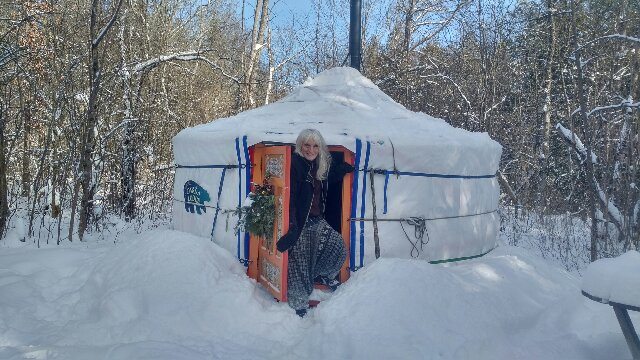 "…Attachment to the divine creates for her heavenly possibilities. Thus the segregation and quiet of menses time allows for attachment to high divine possibilities.
(*Maureen- women can choose to keep their "high divine" energies within rather than release them-even before menopause. This comes with time spent in a dedicated & purified ceremony space and with intense practice . She can thus increase the level of divine energy each month)
In addition, women are sponges for energy during their menses. They can draw down huge amount of divine energy into the void within them. In communal ceremony not intended for this purpose this could leave little or no divine energy for others.
Thus women need to seek solitude or the company of other menstruating women for special ceremonies of pulling divine energy into the womb. Further, women in their menses should not be in big crowds of people since there is too much negativity they could absorb from others. Womb energy and the blood of the menses are powerful sacred materials and deserve special place and ceremony.
Taking the menses as sacred means: no work, separation from the daily negativity and responsibilities, spending time in inner refection, prayer and divine connection, and staying emotionally even and non-attached to worldly experience. What does that really mean? Does it mean no job, housework, kids, partner, civic responsibilities, shopping, meetings etc? Yes. Ideally it does.
However in modern times this may be an impossible standard. Therefore, do the best you can to rest and stay in contemplation and divine connection. Reduce to a minimum the number of contacts and responsibilities you have. In addition, take care of yourself physically. Eat nutritional food, drink water that you have blessed, avoid alcohol, avoid any sex, and maintain emotional non-attachment. The most important practices of these are drinking blessed water, avoiding sexual contact, and emotional non-attachment."