Who is Teaching?
TEACHERS AT WYLDWOOD SOJOURN
Maureen Walton – Director & owner of Wyldwood Sojourn retreats, visual artist, storyteller and guide.
Maureen offers her studio home and woods, as a safe  sanctuary for guests to receive the essential teachings of the lost Feminine Spiritual traditions recently re-surfacing worldwide.   It is significant that Wyldwood is a few kilometres from the place were the Virgin Birth mother Kahetosuk, birthed & raised Dagonawida, the famous Iroquois Peacemaker, born 1000 years ago.
Maureen is an artist & storyteller. She has devoted much time seeking out, the natural technologies of the Womb from different traditions and offering them in her retreats. She introduces women to the once common Moon Lodge practice (or Dark Lodge/Red Tent) that was once practiced world wide.  Maureen feels that stepping into our former spiritual leadership roles is a step away, once we reclaim the Moon Lodge practices.
Dr. Margeurite Rigoglioso PHD, teacher, author, Seven Sisters Mystery School. San Fransisco. USA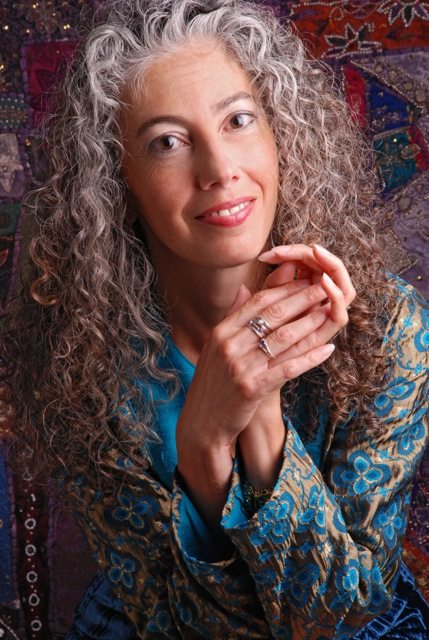 We are honoured to have Marguerite  travel each year to W.S. from San Fransisco, to share her new discoveries and insights, in the world of  Feminine Spirituality. Marguerite dedicates herself to encouraging women to learn for themselves the wisdom of the Priestess Path and claim their own gifts of the power of the Womb. She travels world wide to teach and offers intensive courses in her home town. Marguerite has written 3 books on Divine Birth, in the Greek tradition and is continually pushing boundaries and reading against the grain in 'his story' to reclaim hidden truths of the Divine Feminine Principal, that have been distorted and dismissed.She and Maureen collaborate in designing and presenting this work at W.S.
Karen Holmes MRED -poet, singer, spiritual teacher and guide.
 Karen returns to W.S. after leading a series of 8 retreats in 2011, to mark the 8 sacred turning points of the Earth to bring us into the new era, in an honouring way.  We are excited to have her back, to offer new wisdom from her studies and traveling experiences in Ireland and New Zealand.  Karen studied the Druid Priestess traditions, as well as the mysteries of Hybernia and a more Feminine understanding of early Christian mysteries. The Foster Mother tradition is one such practice lost to us today.  Karen has a diverse background including in depth study of R. Stiener's philosophies that focus on Nature, Earth and the Cosmic Mother. She engages us in writing and altar making, to deepen our listening, by providing unusual and inspiring art materials.  Karen has 3 published books of poetry and is currently composing a fourth.
Dr. Emmanuelle Vandendriessche, Tantric Priestess

.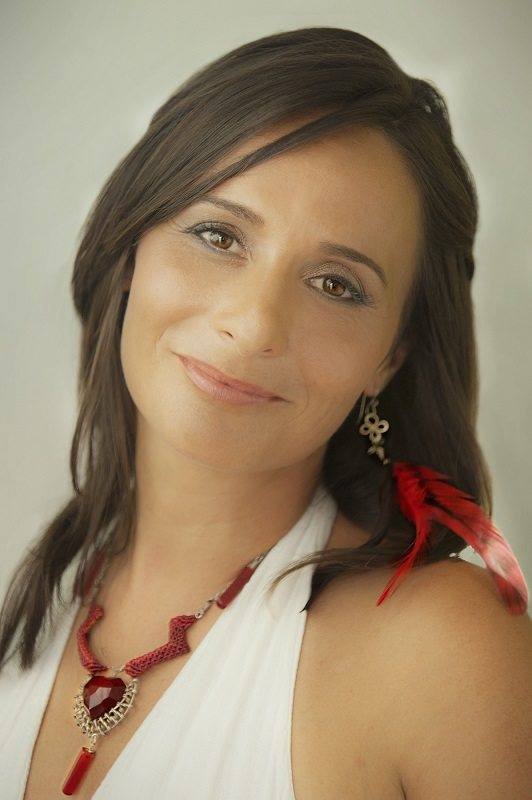 Emmanuelle is professionally trained as a veterinary surgeon, specialized in chiropractic, craniosacral and healing modalities for human and animals and has a postgraduate academy that teaches animal chiropractic all over the world. Apart from her medical training and profession, she also trained as a tantric Priestess in Spain. In 2012, she was strongly called to the mayan lands and trained with mayan priests and priestesses in Mexico. She has a deep connection to Quetzalcoatl, the feathered serpend deity and Ixchel, the mayan goddess of fertility and works with both dieties to heal both men and women. She says "By embracing the divinity of our Wombs, we find we can create anything." Emmanuelle focuses on helping us develop the art of self conceiving, on all levels. She has written and published a book called "Tulum, el latido corazón del Anahuac" (Tulum, the heartbeat of the Anahuac, soon to be published in english), about her personal journey into the mysteries of the Mayan, aztec and Lakota world.
She organizes tantric retreats and pilgrimages to mayan temples in Mexico and also teaches a professional training in tantric priestess work.
Emmanuelle became pregnant, in a non conventional way during her practices, with a boy. The boy, Tomas Topiltzin is with us now & is just over one year old. She hails from Belgium and lives in her home near Tulum on the Mayan coast with her son.
Roula Said- Professional Dancer, musician and vocalist and singer.
Explore the wisdom of the feminine through the ancient lens of bellydance as interpreted and re-imagined by modern day master instructor, Roula Said. Roula Said is a dancer, musician and vocalist. She has devoted the last 20 years to studying, teaching, choreographing and performing Middle eastern dance and music. Her journey has taken her into realms of artistic exploration and personal healing that transcend any one culture. Roula has a true gift for distilling the essence of bellydance.Roula has taught at W.S. for 3 years and her dance is key to open and shift our bodies to accept and remember our Wombs as divine! Maureen offers storytelling and meditations to support Roulas work at W.S.Roula lives and works in Toronto.
Edgar' Cuisine at Wyldwood Sojourn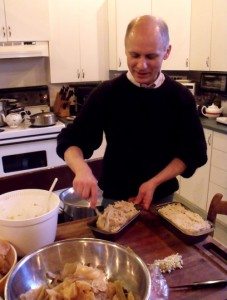 Edgar is central to the success of Wyldwood Sojourn in his passion for designing elegant theme foods that are nutritious & tasty. His feasts are always well received & always draw ooohs & ahhhs for both the flavors & the beautiful visual presentations. At Wyldwood to dine together is another aspect of sacred activity …whether Middle Eastern, Peruvian, Caribbean or European influenced, they are all vegetarian meals, full of protein & freshness.  Edgar draws from his own garden or from the local farmers markets to shop & creates everything from "scratch" in his own kitchen.
Cindy Lindsay Spiritual Teacher of the Holy Womb Tradition.Clairvoyant and soul healer. Taught at W.S. in the summer of 2010.
Cindy is a graduate of Soul University in Penukonda, India. She is a certified teacher & healer in the practices of the Holy Womb Chakra traditions, from pre-Hindu teachings, It holds deep reverence for the Divine Mother and for the Creation Energies of the Feminine. Her teacher was Swami Kaleshwar (founder) She studied with him for 12 years. Prior to this Cindy trained for 10 years with the Qero Indians of Peru. This Inca tradition was also of the Power of the Womb & of the Blood Masteries. It is a Shamanic practice that survived the Spanish invasion of the 1500's, by being kept hidden until recently (this is truly one of the Sacred teachings of the old world). At our invitation, Cindy travelled to Wyldwood in 2010, to teach the Inca Womb Traditions to a small group of 10 women. Maureen is honoured to hold this wisdom now here at Wyldwood Sojourn. Cindy now practices only the Indian teachings.
********************************************
Ela Bielski   Kundalini yoga at WS.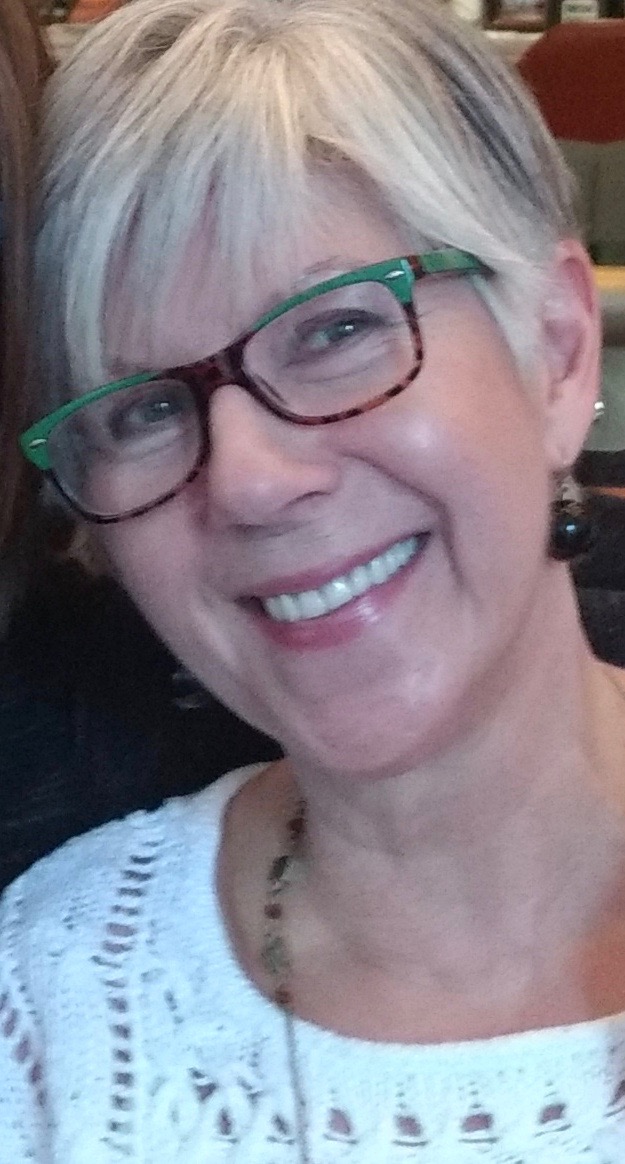 Ela Bielski has been practicing Kundalini Yoga since 1991. Meeting the Master, Yogi Bhajan in 1997 transformed her life. She is now a certified Level 1 & 2 Kundalini Yoga teacher, and recently became a member of KRI Aquarian Academy and the teacher trainer.
She's also a trainer of the "Beyond Addiction; Yogic Path to Recovery" program; seeing the profound, transformational impact of these teachings keeps opening her heart and deepening her compassion.
Ela's spiritual name is Dharm Kaur, the "One Who Follows the Right Path".
Her calling has always been to provide sacred teachings to those who need them the most: she used volunteer for underprivileged communities, and for homeless youth at the Covenant House. Since 2011, she's been volunteering at the Jean Tweed Centre for women recovering from addictions.
Dharm Kaur's message to her students is: "Heal your heart, find your Soul!"
---
Contact Us
Click here to visit the contact page