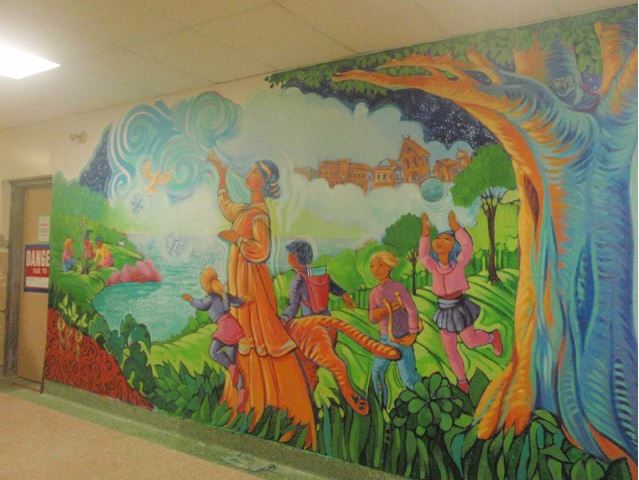 I have been honored to paint depictions of the St's in Catholic schools recently. I am learning a lot, as I research the lives of these advanced people. I am not a Christian, but I am open and respectful to this faith.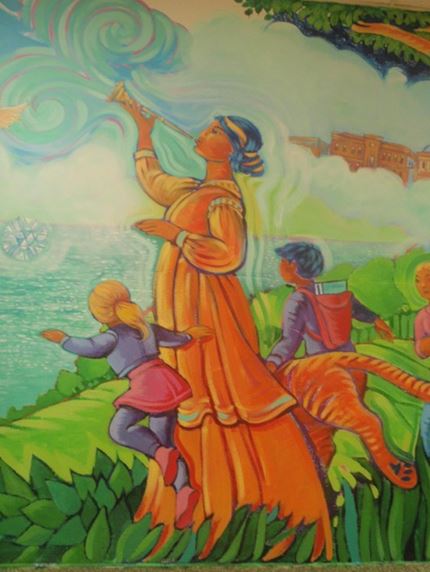 I learned that Cecilia was a young Italian woman who lived around 800 ACE. She was forced to marry against her will. Her own choice was to devote her life in service to others. As she walked down the aisle, she immersed herself so intensely into the music being played for her, that she went into trance and let the sacred sounds transport her. There in communion with the "Divine" she asked to be saved from this situation.
Magically, after her marriage ceremony was completed, her husband, after hearing her desire to devote her life to serve humanity, was so in awe of her that he supported her wish, agreed to not consummate the marriage and became her devotee, for the rest of his life. That is the potential in the power of great music.
With that inspiring story I began to sketch out the composition I had designed and soon called in the kid's 2×2 to help block in the colors. As we worked I asked them what they knew of Cecilia (these were little kids, so not to be critical) since their school is named after this great Saint.
"Oh she is the women who built the school. Didn't you know?" 
I had a wonderful time with these children and they were a great help to me in pulling together this mural, to help celebrate the school's 100th anniversary.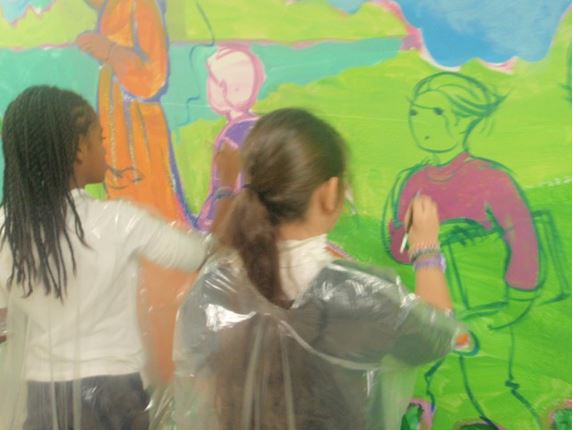 [msh_feedburner]