Dark Lodge Evening Gatherings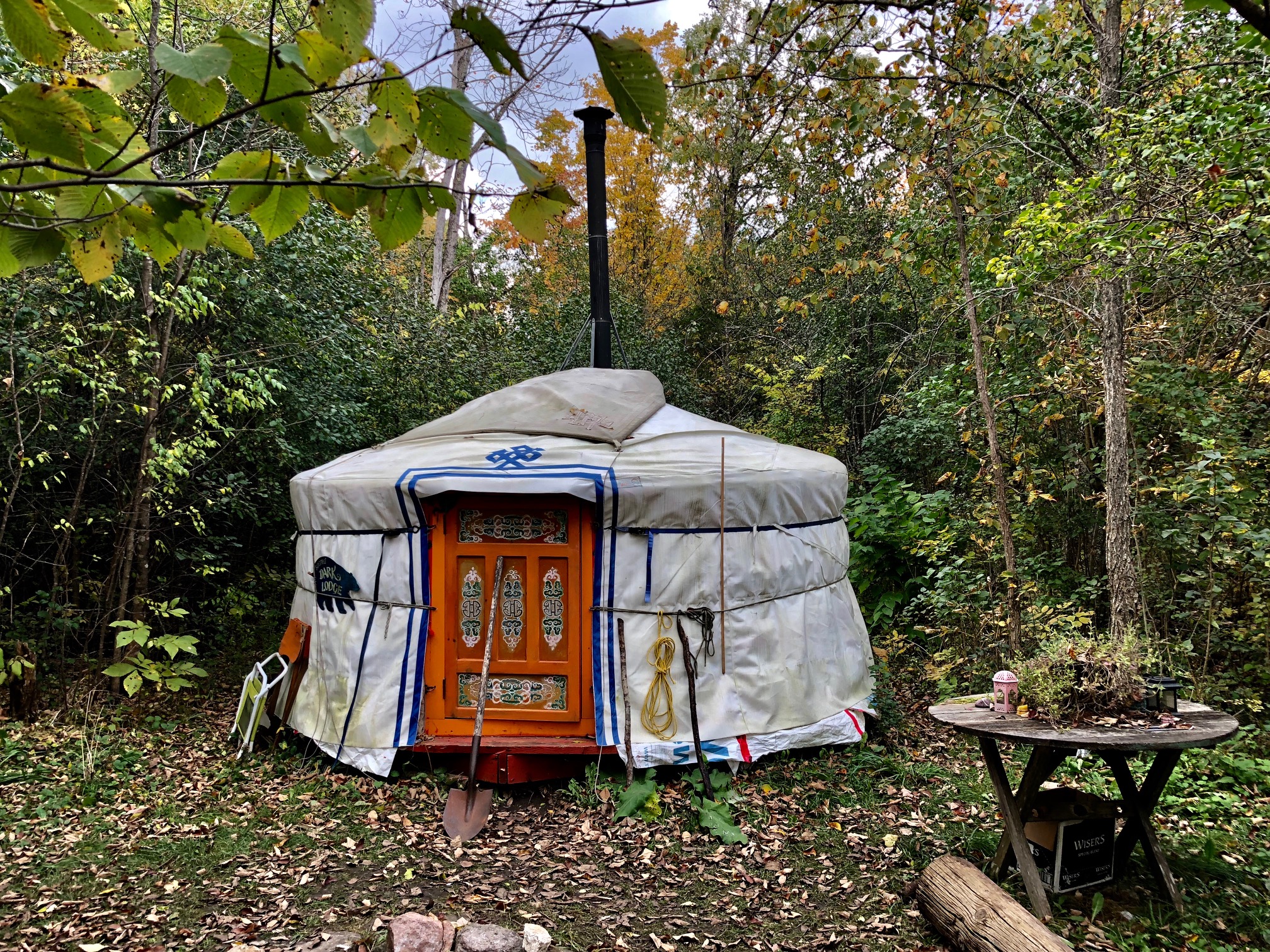 2118 Melrose Rd Marysville ontario.
mwm@kos.net
Welcome! please contact Maureen to take part
We will meet from 7:00pm to 10:00pm
Please engage in your own personal release practice beforehand or allow 15 minutes to have a quiet moment in the woods, before entering our sanctuary.
Bring an intention of what you wish to create into the world.
Bring a small offering of incense or candle etc. Be open to listen and receive, be ready to tone or drum, be ready to embrace the Darkness as Divine Source.
Hidden in the woods is a small authentic Mongolian felt Yurt. A special Sanctuary that is a safe place for women to gather in ceremony and in the Sacred Darkness to honour our life giving cycles and commune with the Cosmic Mother and her daughter the Earth. It is the centre focus of our Womb Wisdom retreats here at Wyldwood Sojourn.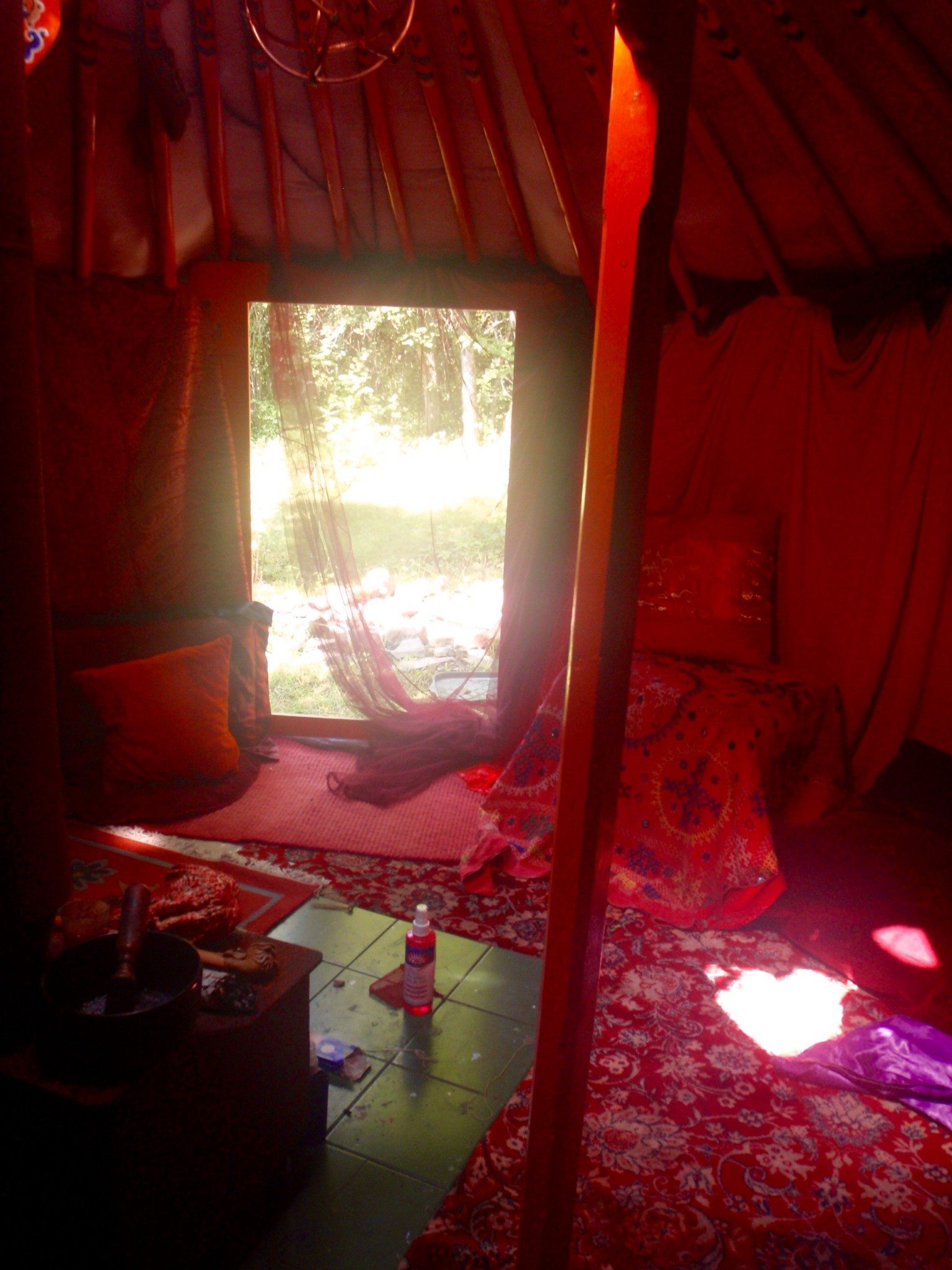 Maureen offers the Andean heart to womb meditation each new moon as a community service. Gathering a circle of magnetic wombs together in ceremony is the most powerful way to manifest . Entering only after purification and cleansing rites, by the fire or waterfall, we are ready to magnetize joyful energies and new creations.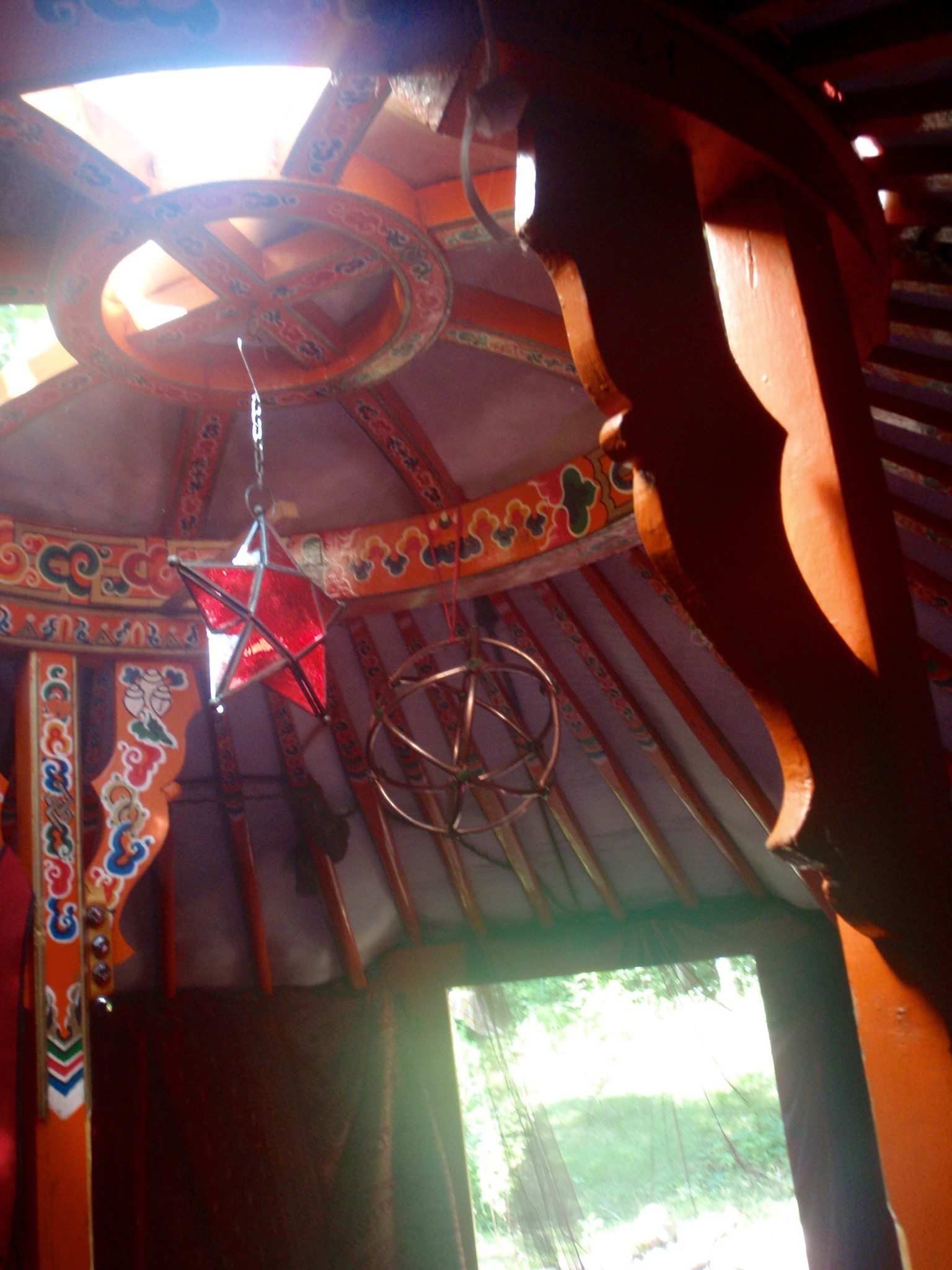 The primary practice offered here at Wyldwood is the Andean practice of joining heart and womb. Here is the schematic in 2D and in 3D.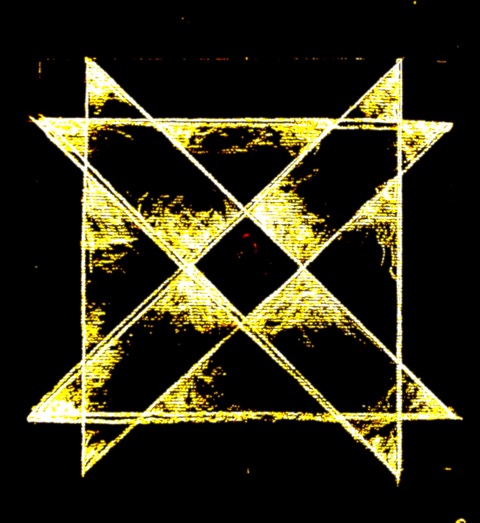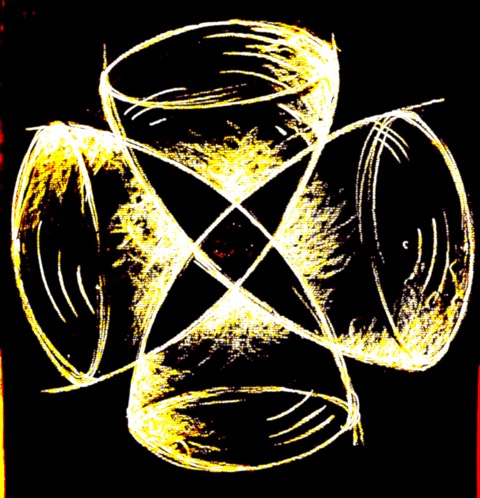 The circles & celebrations & teachings offered at Wyldwood Sojourn are intended to open us to restoring the inner balance, of the Feminine & Masculine Principals ..for both men & women. The sacred marriage within each of us! There is so much to re-member …so much work to do! Re connecting with Nature & Her cycles is one way that is honoured here at Wyldwood Sojourn.
"Because of too much focus on the outer world of light we are cut off from our inner Wisdom and Soulfulness! Here we re-member what has been dis-membered, through discussion,study,dance, celebration, song, chanting, art making, storytelling and ritual. Rape and abuse shatters Soul energy in a woman's womb and is what dis-empowers us, generation to generation. It is the main reason women, or men who respect the Feminine within, have not held world leadership positions in the last two thousand years. Our Red Tent at Wyldwood focuses on the Qero teachings of the Blood Masteries from Peru . These teachings were brought to me by Cindy Lindsay who studied for many years in both Peru & in India. See bio, below in the section on Teachers.
"The Womb is the access point to the Divine Mother's creative power(is not the second chakra,nor has it any relation to the seven chakra system) It is a woman's direct connection to the Womb of the Great Goddess. The source of Creation of all. We are entering the time period of the Feminine , as predicted by the Mayan shift into the new era in Dec. 2012, as well as in other cultures. The great creative power,must return in full force & beauty, to the earth & especially to the womb of women. Women must re -own & harmonize with this divine energy. Men also have a place. They must learn to open their hearts. It is our future! "

by; Cindy Lindsay

Reconnecting with Nature and Her Natural Cycles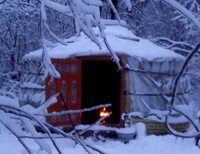 Click here to visit the contact page

For more on the Dark Lodge, Retreats and the, visit us on Facebook.Wyldwood Sojourn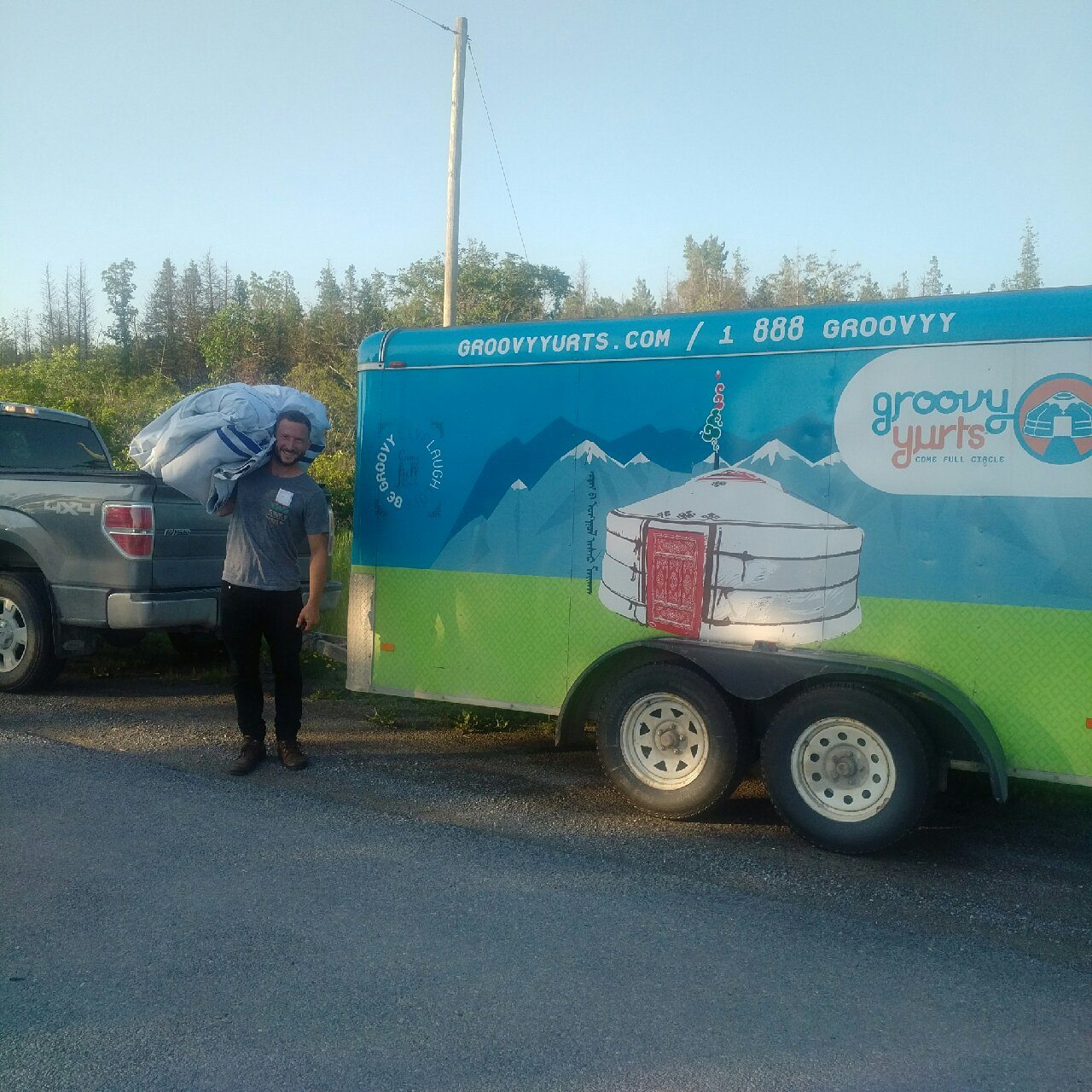 Maureen keeps her yurts in tip top shape with upgrades from Groovy Yurts in Alexandria Ontario.
Chuck, from Groovy Yurts makes a special visit to Wyldwood Sojourn to measure a new custom made canvas cover for our Dark Lodge.
July 2017.