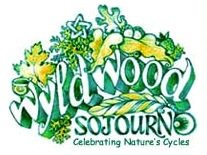 To register for any of these retreats contact Maureen at mwm@kos.net or gosippiriver@gmail.com
$100 deposits by e-transfer to secure your spot - to
gosippiriver@gmail.com
mwm@kos.net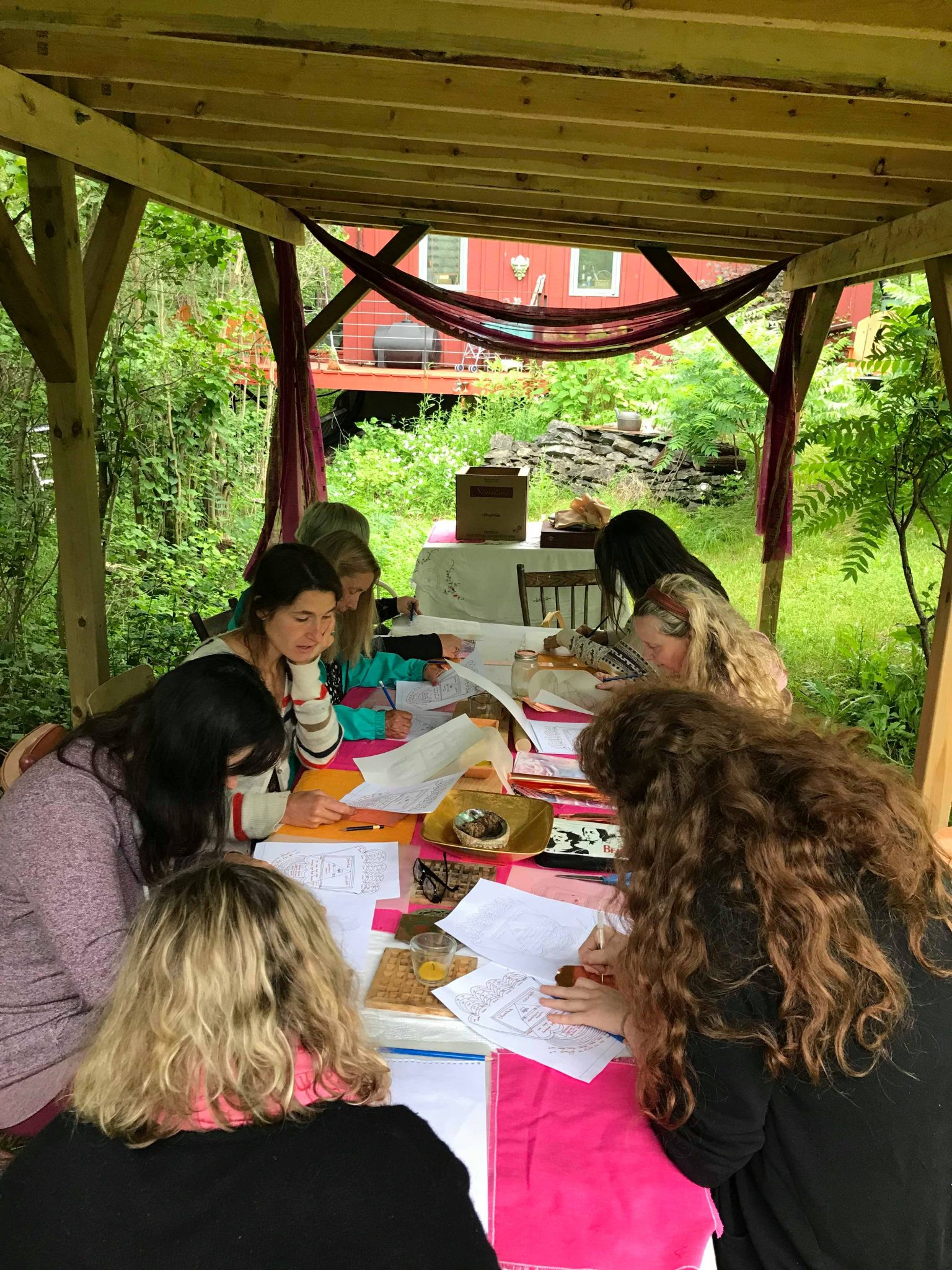 We are excited to evolve into a collaborative Womb Wisdom School
 A place to begin to awaken the sacred geometry within.
 a resource centre and a place to recover & cultivate lost practices.
 a safe intimate space to go deeply into re-membering our natural technologies,
 specifically under the umbrella of
Womb Wisdom

.
Feel free to call Maureen at
1 416 571 8500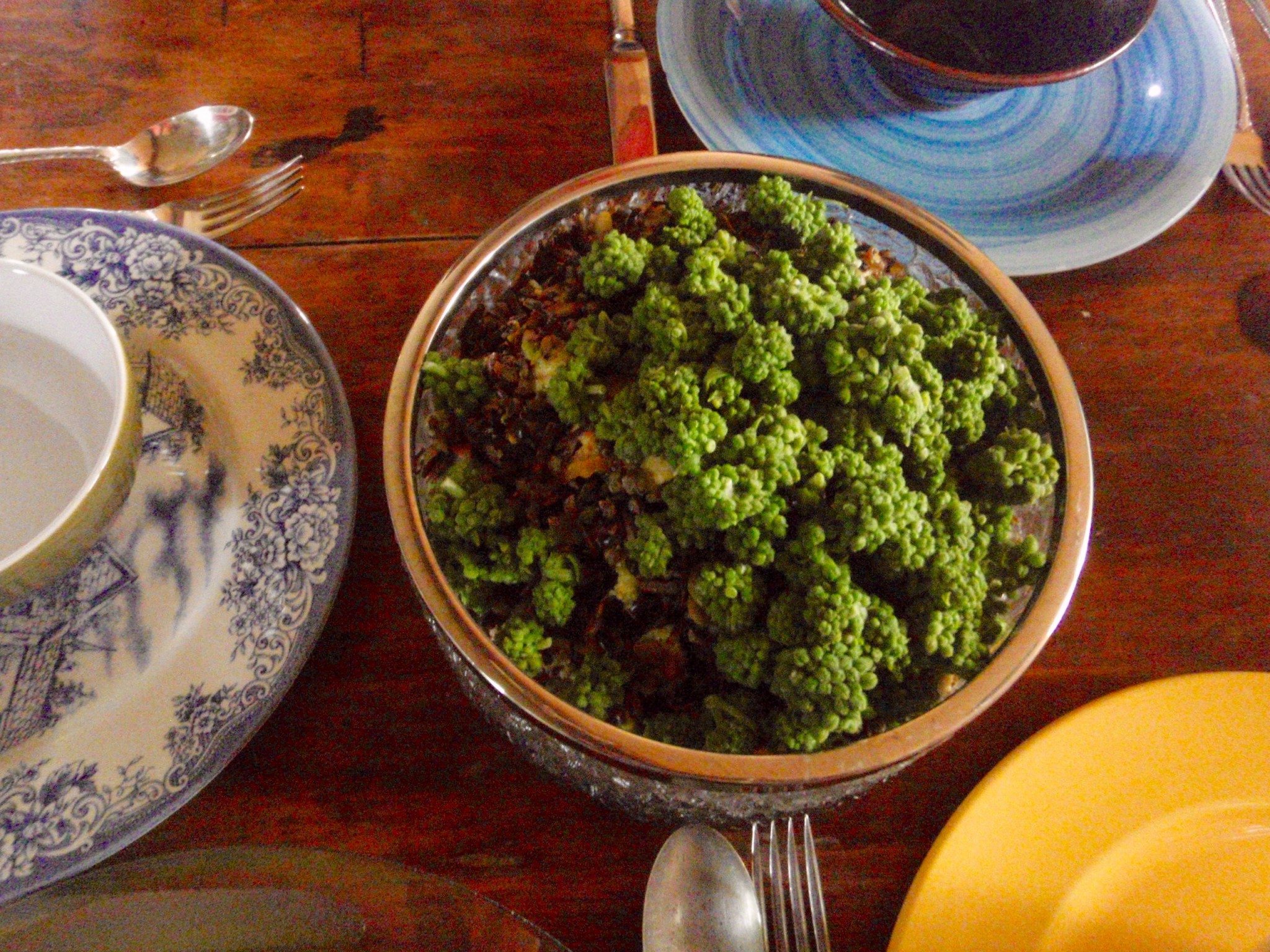 Retreats include catered 
and vegan meals by Chef Chris of P.E.C.
Sleeping is communal,
we offer tenting "yurting" or indoor communal sleeping.
BYO sleeping bag and pillow.
**********************************************************
 

Dark Lodge/ New Moon Lodge
  Our moon Lodge celebrates its 10th year as a safe zone sanctuary for women with Wombs
( thus carrying the descending energies)
It is essential for women
to have a clean space to source in.
 We are sponges soaking up all energy surrounding us, good or bad! 
The New Moon Lodge was a global practice in all egalitarian cultures that thrived globally before the patriarchal era.
 In the Lodge we remember the Dark as the Dark of the Womb.
All life is born from the Dark !
As women with wombs, we receive 10 x more divine source, soul energies than men.
 We are here to ensoul the planet! 
Women are the creators of sacred  life on earth in all ways, in all forms.
A place to receive wisdom in the silent darkness
You may bring a sacred object and a small donation.
Maureen will offer the Inca womb to heart meditation .
This meditation is as powerful as you make it.
This work is only effective after healing has been done. Each day from full to new moon we can intend to let go little by little and so have room to receive, when entering the dark moon lodge.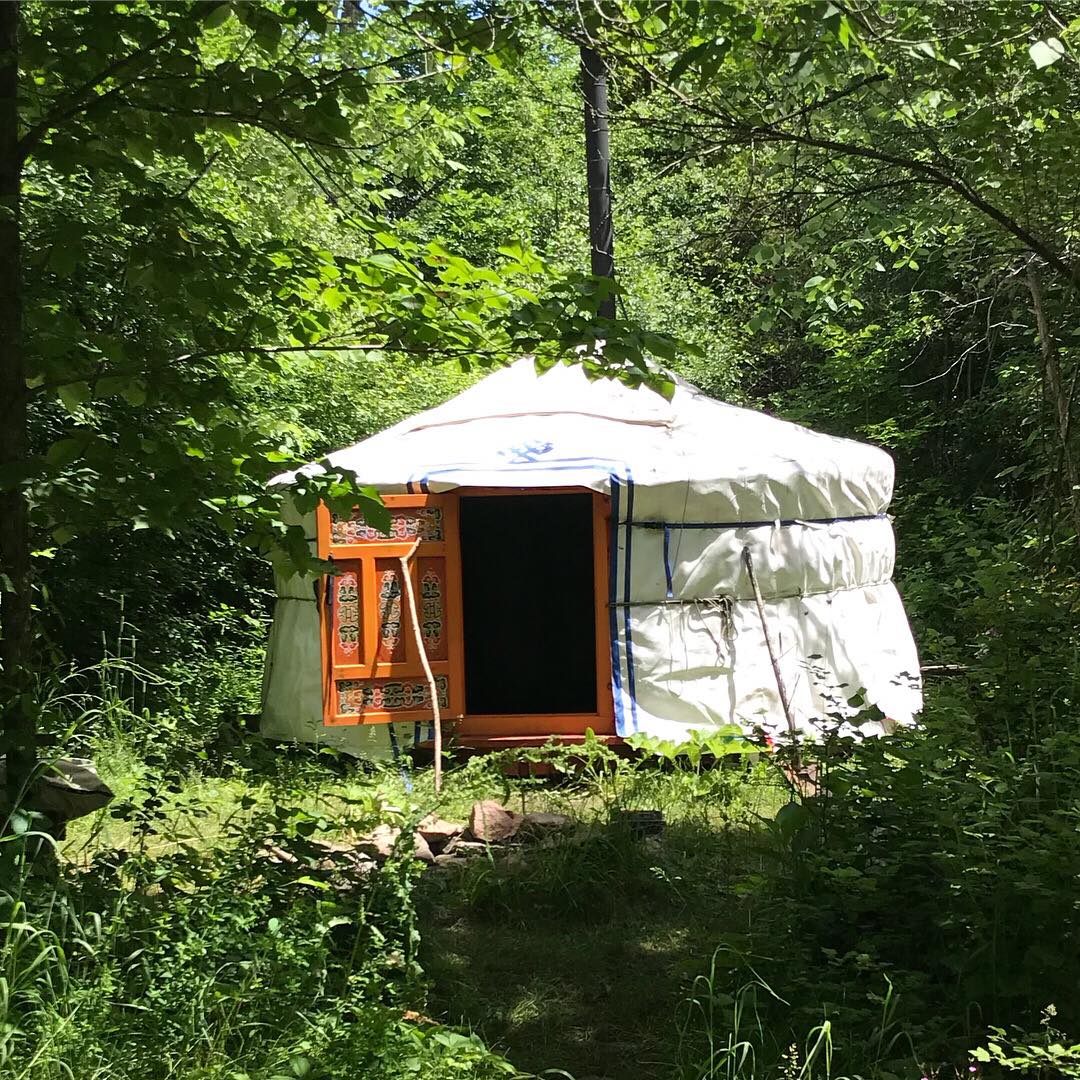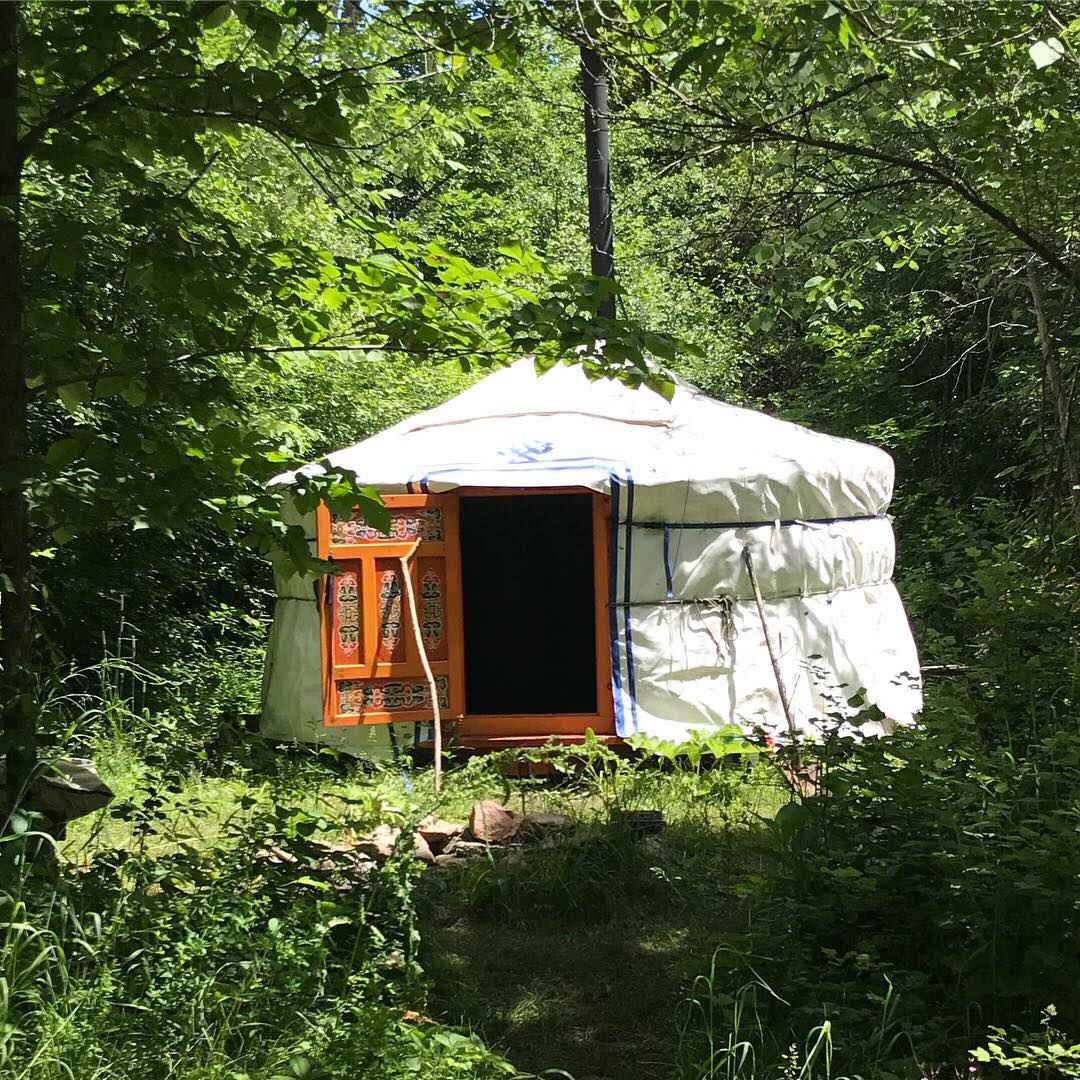 *************************
Welcome to our wyld space!
Wyldwood Sojourn is filled with the artist's murals, sculptures & paintings to create a peaceful, uplifting environment and support your awakening. All contents are hand crafted of wood, glass, clay,wool or cotton.(no off gassing synthetic materials).
The studio/home is a passive solar dwelling, located on two wooded acres with a seasonal waterfall. Two authentic Mongolian Yurts nestle in the woods. One is used soley as a Dark lodge sanctuary and the other for sleeping and workshop space.
W.S. offers, 2 studios, a kitchen, 2 bathrooms and an outhouse. We have a outdoor dining hall. W.S. is proud of its new solar run art studio and its tankless hot water system. A solo steam sauna and an outdoor rainwater shower is available.
This is a simple do it yourself  facility-Please make yourself at home.
Be prepared for bugs and garden snakes. Bring long light loose pants  and clothing appropriate for roughing it in nature.
Aputi is our sweet black feline.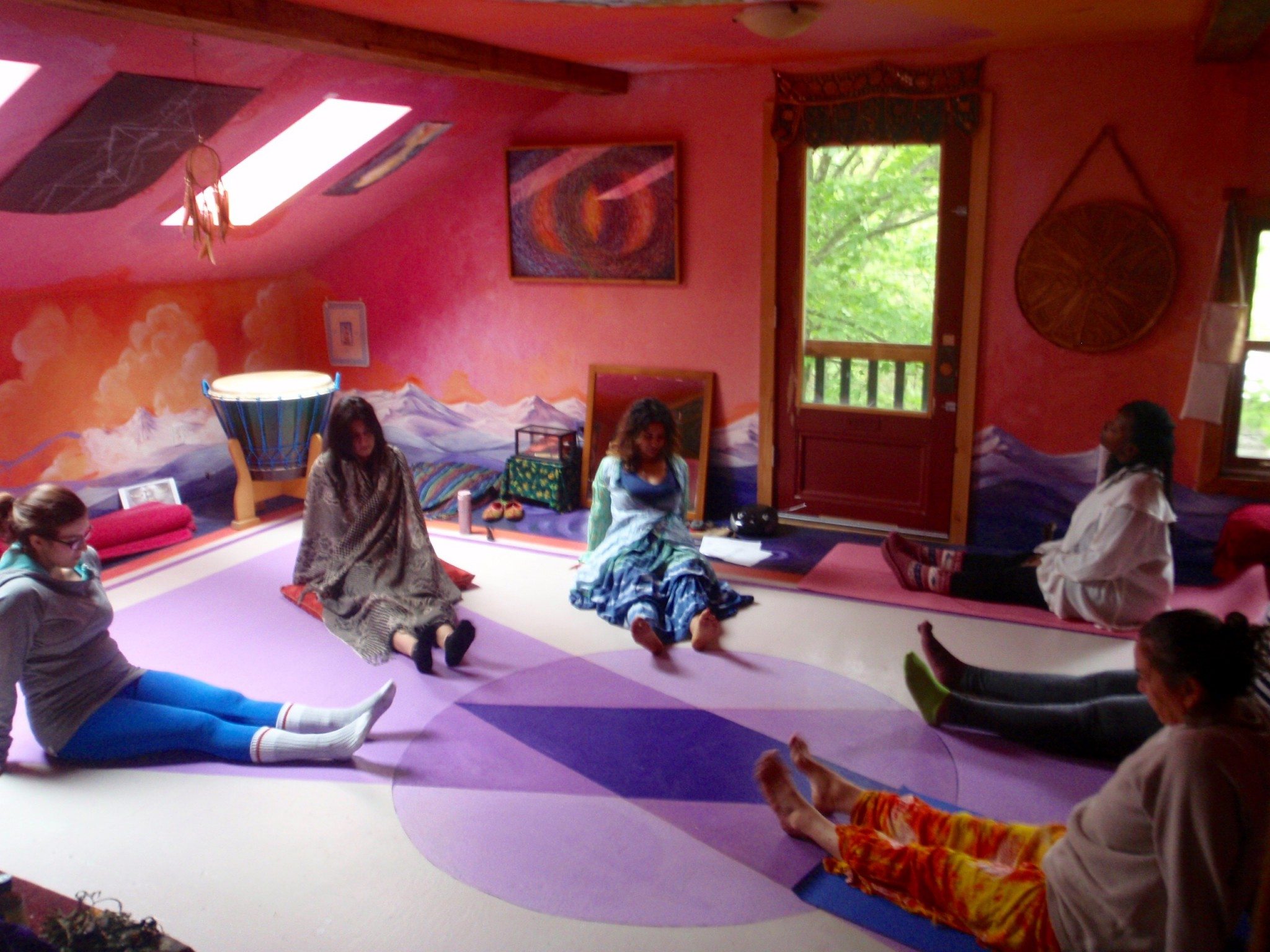 ***********************
Retreats for 2020
*
1-

 

Womb Technology of our Ancestors    
Michelle White & Maureen
This retreat has been postponed to spring 2021 due to the virus impeding travel from USA
$275
*
2- Towards Freedom
-August 28 to 30.
Tara Greene and Maureen
$275
*
3- Feminine Wisdom Descending -
summer 2021 -
Helen Patton and Maureen
$285
*********************
***************
1
****************
Fri.August 28 at 6;00pm
to Sunday Aug 30 at 4pm
Towards Freedom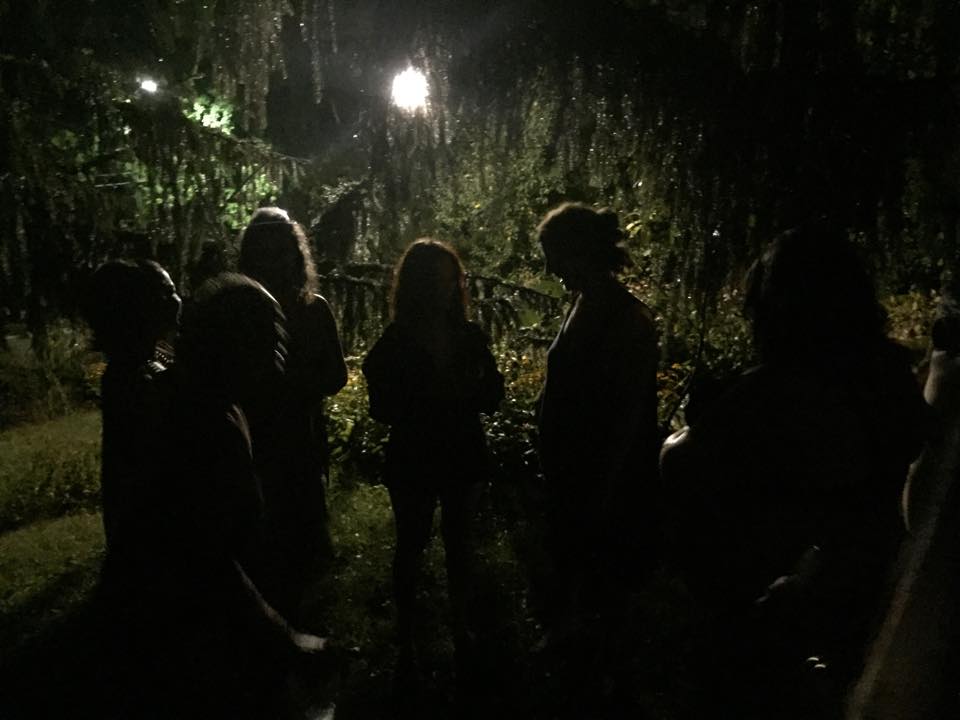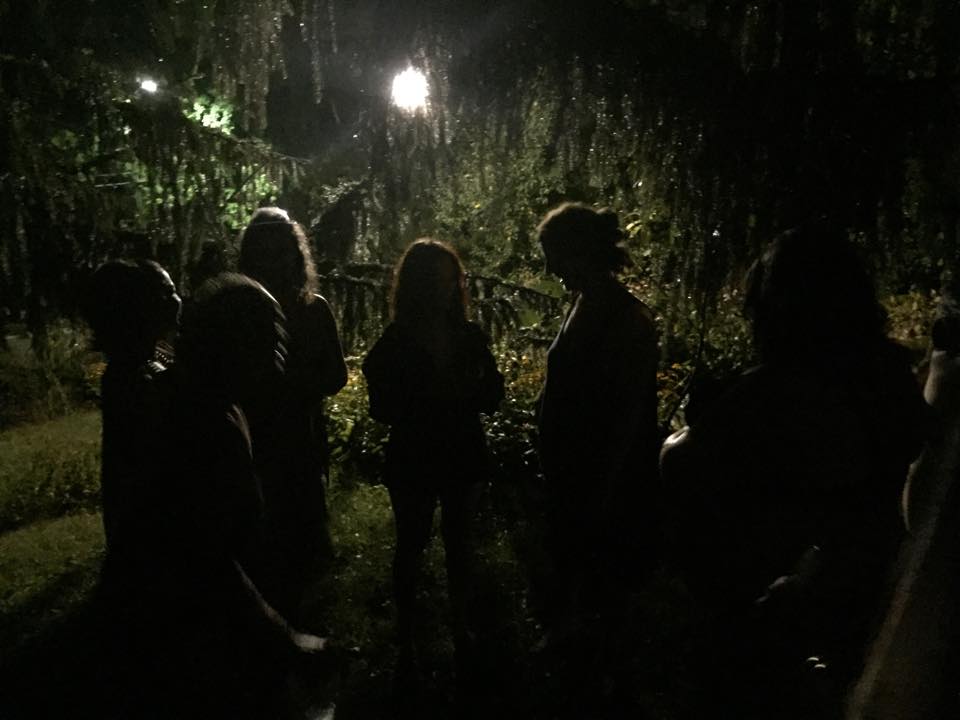 with Tara Greene
(astrologer, green witch, tarot diviner, isis p

riestess

)
and Maureen Walton-Obrien
(artist, storyteller, dark lodge facilitator)
Breaking news of the reality of Virgin Birth and the sacred arts of self conceiving. Sharing with you findings of these practices found within the Andean cultures.
Changing the language to unlock truths. What is the darkness? what is negative? 
please send your birth dates and time for Tara to understand your strengths in this work we will be engaging in.
*
Join us to learn more of the real inner womb technology and astrology from ancient times, together with sounding and breathing exercises, quiet receiving in the Dark Moon Lodge with story and heart to womb meditations from the Andes.(mountains of An).
We will balance art making with lectures, movement and hikes to the river,  We will offer you time for sharing and resting. This weekend will have an outdoor  nature focus.
*
 Sharing  the "coming out of quarantine" experience.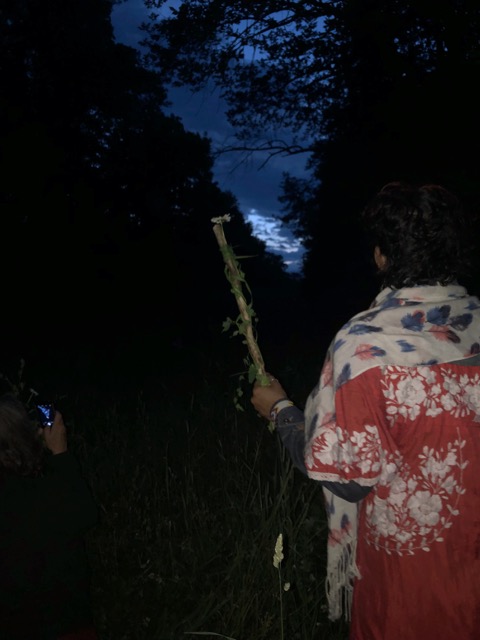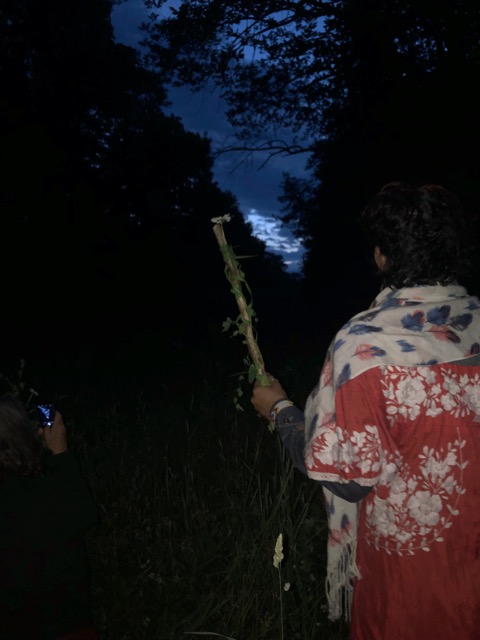 Welcoming the return of the Good Dark as we step into autumn. This is were the wisdom of the Goddess lives. 
 

Prepare yourself by coming well rested and by engaging in  releasing meditations beforehand to make lots of space 

to receive.Simple intentions of release into earth, wind or water.
Feminine mystery teachings . 
  $275
Dear city gals!...please come prepared to hike, climb, wade and dig in the good earth! Wear loose long cool pants, bring safe bug salve, a sun hat and sturdy sandals or shoes and socks, warm sweaters for evening.etc. Be prepared to conserve water use with a country well . Outdoor rain shower available. Outhouse back up. a glamping wknd in nature.
lots of space here to keep our distancing practices.
Bring a rattle or drum and a sacred object for the altar. please bring a piece of regalia for ceremony.
****************
2
*************************
Friday August 28 at 5 pm. to Sunday Aug 30 at 4pm
Womb Technology of our
Ancestors.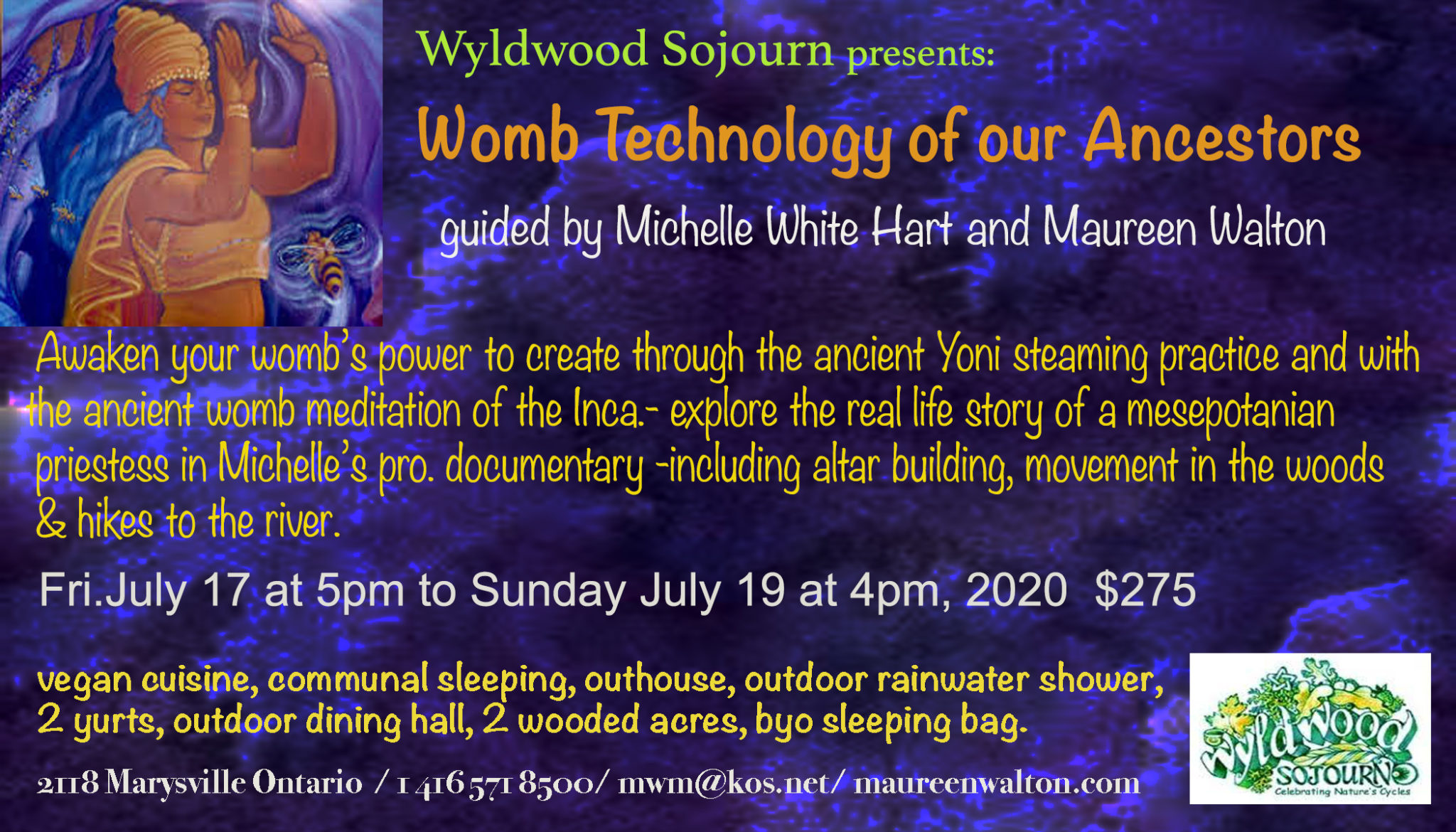 A collaboration between
Maureen and Michele White Hart
* bio below
We may have been able to be more in touch with our wombs during our recent home time and felt the benefits of resting during our cycle. We will provide opportunity for sharing  together with teachings.
*
As a creation station for miracles to form in,
 we need to continually cleanse and purify ourselves, in order to access the wisdom and power of our sacred wombs 
Michele will guide us through a movement and breathe exploration and lead us in the ancient yoni steaming ritual, in the woods, to aid us in releasing.
It will be followed by a dark lodge meditation to receive, led by Maureen.
we will engage in creating simple earth altars in honour of our wombs.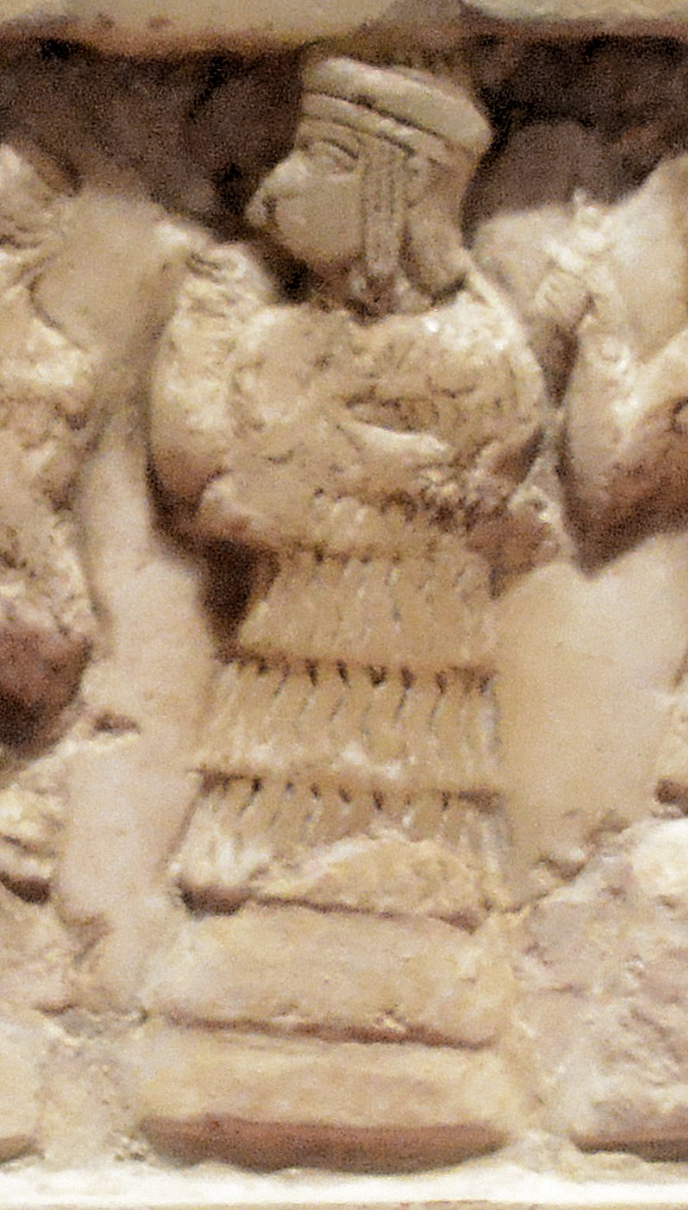 A special bonus to compliment our work, is the opportunity to view a 40 min doc. created by Michele. This documentary gives a glimpse into the real life situations of a powerful Mesopotamian Priestess, who lived in 2300 BCE - holding her own in a warring patriarchal nation.
Purification and receiving rituals, were a major practice of a High Priestess.
We will hold sharing circles to  discuss
 Note: this is the dry time of year and the well at WS may be low, so special effort will be made to conserve water.
 May it serve as a reminder  how precious water is!
We ask you to bring your own large bottle of 

drinking

 water and use the out houses provided and enjoy the outdoor rainwater shower and the river for washing. Lets use it as an opportunity to be closer to the natural ways.
Wear loose light long pants & clothing, shoe and sock option for hiking.
$275
Michelle White Hart is a Somatic Movement Educator and teaches women how to get out of mental looping and into their feminine receptive nature to heal trauma, gain confidence and cultivate their feminine knowing.  She is the Founder of the Yoni Steam Lodge where she uses simple, somatic meditations, embodied dance, womb awareness,  womb steaming rituals and the latest in re-discovered ancient womb technologies.

  

She uncovered a lost part of women's history by making a documentary about Enheduana, the first known writer of all literature who was a Mesopotamian High Priestess.
 

**********************
3
*************************
Sept. 18,19,20
Feminine Wisdom Descending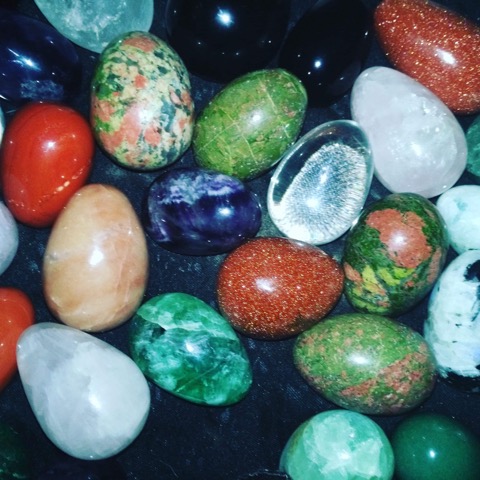 White Tantric retreat
(with yoni egg teaching)
 created by
Helen Patton
founder of Vapika Tantric/Yoga Studio,
Ingersol On.
in collaboration with Maureen.
Travelling through the woods and waterfalls with our crystal yoni eggs we will create small individual womb altars and bring them into the moon lodge to imbue with the meditation, story and circle energies.
This retreat will focus on lectures and teachings and practices of the ancient Tantric path combined with the inca meditation of joining heart to womb, which compliments the tantric path of form and creation.
Helen and Maureen connected on discovering the similarities in their missions of honouring the descending forces of the feminine creation principal. Maureen also realized that the inca meditation includes many aspects of white tantric tradition.
Are you ready to receive your own personal yoni egg,
included in the cost of this retreat?
including dark lodge, tantric practices, art
project, teachings, ceremony, hikes and time in nature.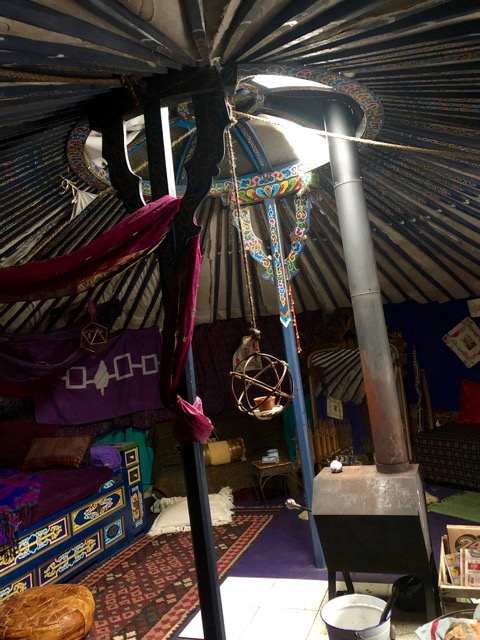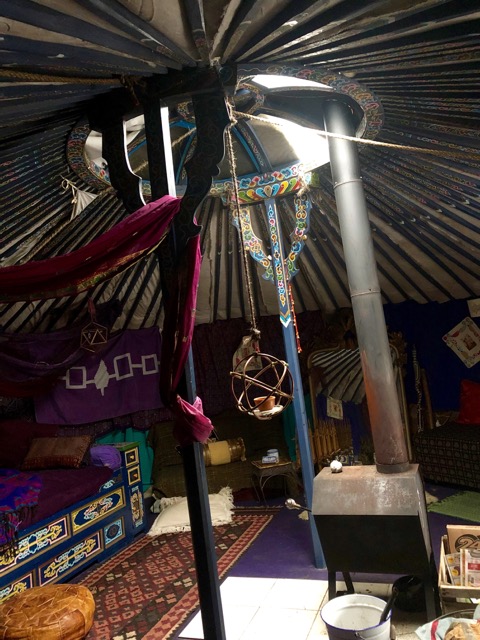 Welcome Kassandra as Helens assistant to offer her sound anatomical knowledge of pelvis and womb. Kassandra is a massage therapist.
$280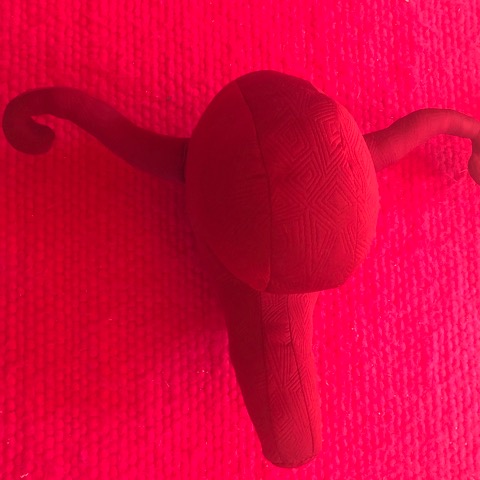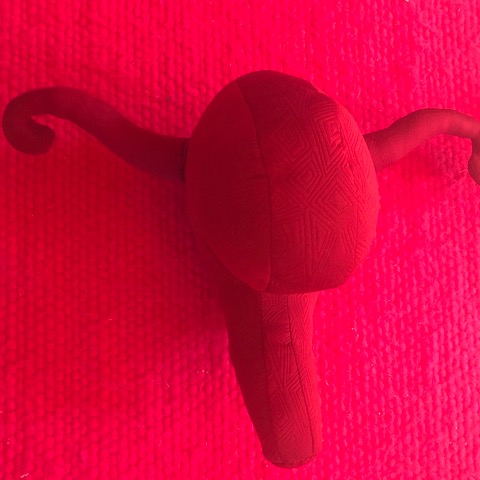 **********************
****************************
A brief history of the Qero and their pre contact traditions.
In 1996 the Qero Indians of Peru came to New York and held ceremony in a large Cathedral.
This ceremony was to initiate Patchcuti, meaning to turn the world rightside up again.
 The Qero had hidden for 500 years in the high Andes to avoid colonization.They had been all but forgotten.   They intuited that 1949 was the time to descend and share their wisdom to the new world.
In the late 80s early 90s Cindy Lindsay studied with the last living members of
the original Qero and she brought to me their teaching of the Luminous Structure.
This is a meditation from pre - contact!
 joining heart and womb.
I have studied this for 10 years and have been guided to develop it further.
This is truly a practice for female spiritual practitioners to remember how to self conceive the world as sacred once more.
It compliments the male path perfectly. It comes to us as an unbroken lineage of spiritual wisdom, from the predecessors of the Inca.
These are global practices for all
from a cosmic level.
Maureen will share this teaching and explain the natural technologies of its workings as she understands it in these retreats as part of the collaborative work.
*****************************
*
Past Retreats  from 2015 to 2019 
An Autumn Retreat with Karen Holmes
Nov. 15 to 17, 2019

$200
please send e transfer deposit of $100 to Maureen walton  at mwm@kos.net
 includes communal accommodation teachings,
materials and one catered vegan feast by Chef Chris.
Please bring one home made dish to share.
Breakfasts will be included.
Awakening Community for the Sustenance and Conception of Life
The Cauldron of Life: A Mystery School For Our Times
A Sacred Feminine Path to Develop Humanity's Innate Etheric Technologies -- Interpreting and Enlivening the Hybernian Mysteries
Today
Mother Mary was a Temple Weaver. Who are the Temple Weavers of today? Who are those women (and men) who make the elements and forces of creation align in order to bring forth and foster new life coming to us from the spirit-realms? Mother Matter is being intentionally disorderd and degraded in our times. Who will realign her to source once again?
Ancient temple-weaving technologies were hidden in symbolic and gestural codes, and require skillful 'translators' who are able to bring forth their meaning and their relevance in our times. We are called to recover them, but this will not be an intellectual exercise or a matter of claiming hidden things in the name of power or elitism. Instead, we recover the technologies through the healing of our souls. The technologies can be sensed by those who learn to work alchemically and creatively with both the sacred designs of the womb and the power of the mind. They are fully realized by those who undertake this alchemical work as an education in Love and in Sacred Community.
Through this community of seekers and learners, we will develop our abilities to transform our soul-habits and physiological-patterns into creation-energies which bring forth and nurture Life.
We will do this through an experience of the forces of creation and the sacred directions, energy-fields (currently expressed two-dimensionally in symbols), the web of life, time and rhythms space, and the elements.
Drama and speech exercises will be used to serve as vehicle to step into our higher Creative Self. It is a path beyond egoism to bring out of me – my sensuous me, my feeing and thinking me, my spirit and doing-me -- that which is not only me.
Hononouring Sacred Law through a Lived E
We step into our highest creative self for this work. The Community and its formation is the chalice for the transformative work of the Cauldron of Life – developing the ability to behold and honour the sacred in self and in the other; acknowledging and integrating our own Shadow. Transforming ourselves: from competition to compassion; from group-think to solidarity; from isolation to a sense of the whole.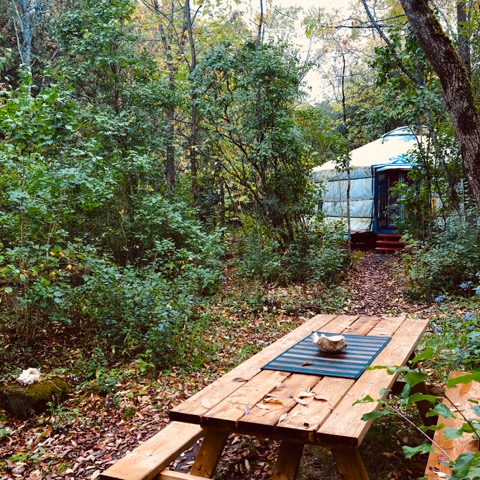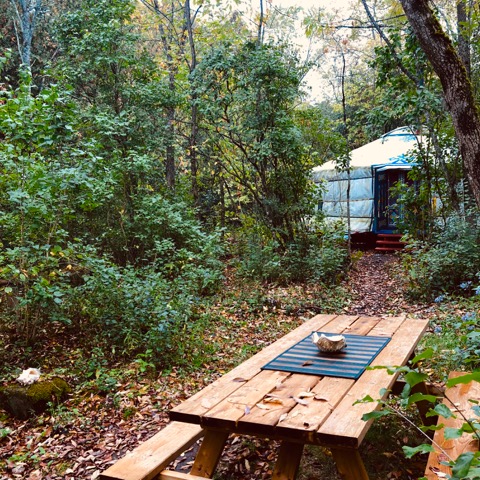 *******************************************
Spring, Summer Schedule for 2019
collaborations with Maureen
   Feminine Descending!
 

Due to illness in Helen's family this retreat will be postponed until further notice.  
Sorry for any inconvenience to those of you who  were ready with deposits. we will set a new date soon.
May 24,25,26 -  
Helen Patton & Maureen Walton- guest speaker Cassandra.
        Yoni Egg practices including a gift of a crystal egg,Intro to Tantric breathe work & movement.
Inca Blood Masteries intro in the Moon Lodge, nature altars, water ceremony.
$275
*
Womb Wisdom
June 29, 30 & 31 - Tara Greene & Maureen Walton 
All night Star Vigil, ceremony, Goddess studies, art in nature, hidden womb wisdom legends. etc.
$275
*
 

Herbs for Womb healing
July 6-7- Tamara(Segal) Plant Dancer & Maureen Walton
 womb healing potions, moon lodge meditation & Goddess stories, herb walks, water ceremony, dining with herbs.
$150
************************************
New Collaborators-
Bonnie Hazen, Goddess study.  
 Norah Greatrix- breathe work.
 Alyssa Greene- visceral massage.
   

To keep our retreats reasonably priced we ask you to BYO bedding

 
 We request you lovingly prepare 1 homemade pot luck dish or finger foods to share
(please avoid pre-preped foods) 
3 catered vegan dishes by Chef Chris will be included in each retreat
**********************************************
Details of 2019 Retreats
****************
Feminine Wisdom Descending
Crystal Egg Teachings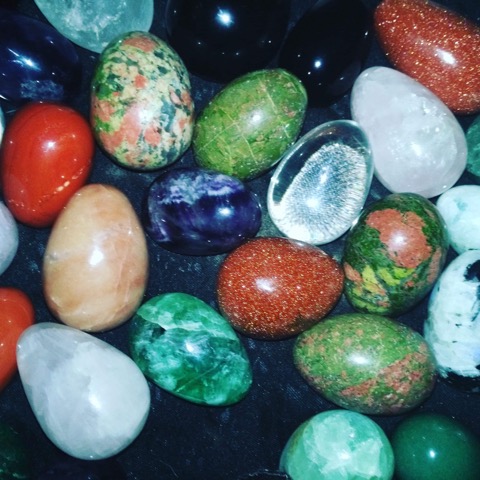 Welcome Helen Patton to Wyldwood Sojourn.
Helen is a Tantra Yoga practitioner and healer and has been offering Tantric retreats in her home town of Ingersole  for many years.  
She has been studying the Crystal Yoni Egg way for 3 years and began hosting
these Crystal egg workshops 2 years ago. Helen is a Certified Yoga teacher and a Reiki master.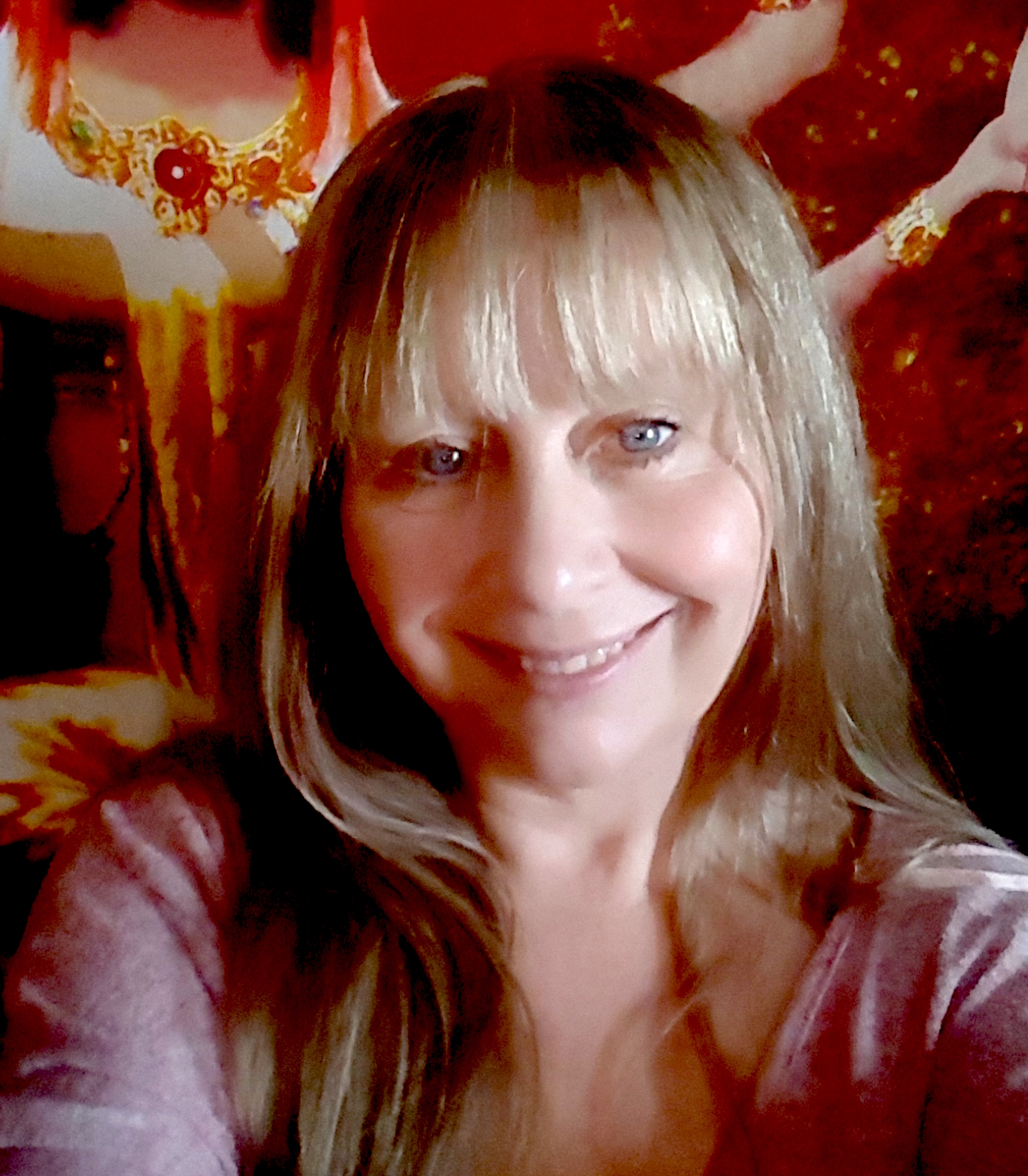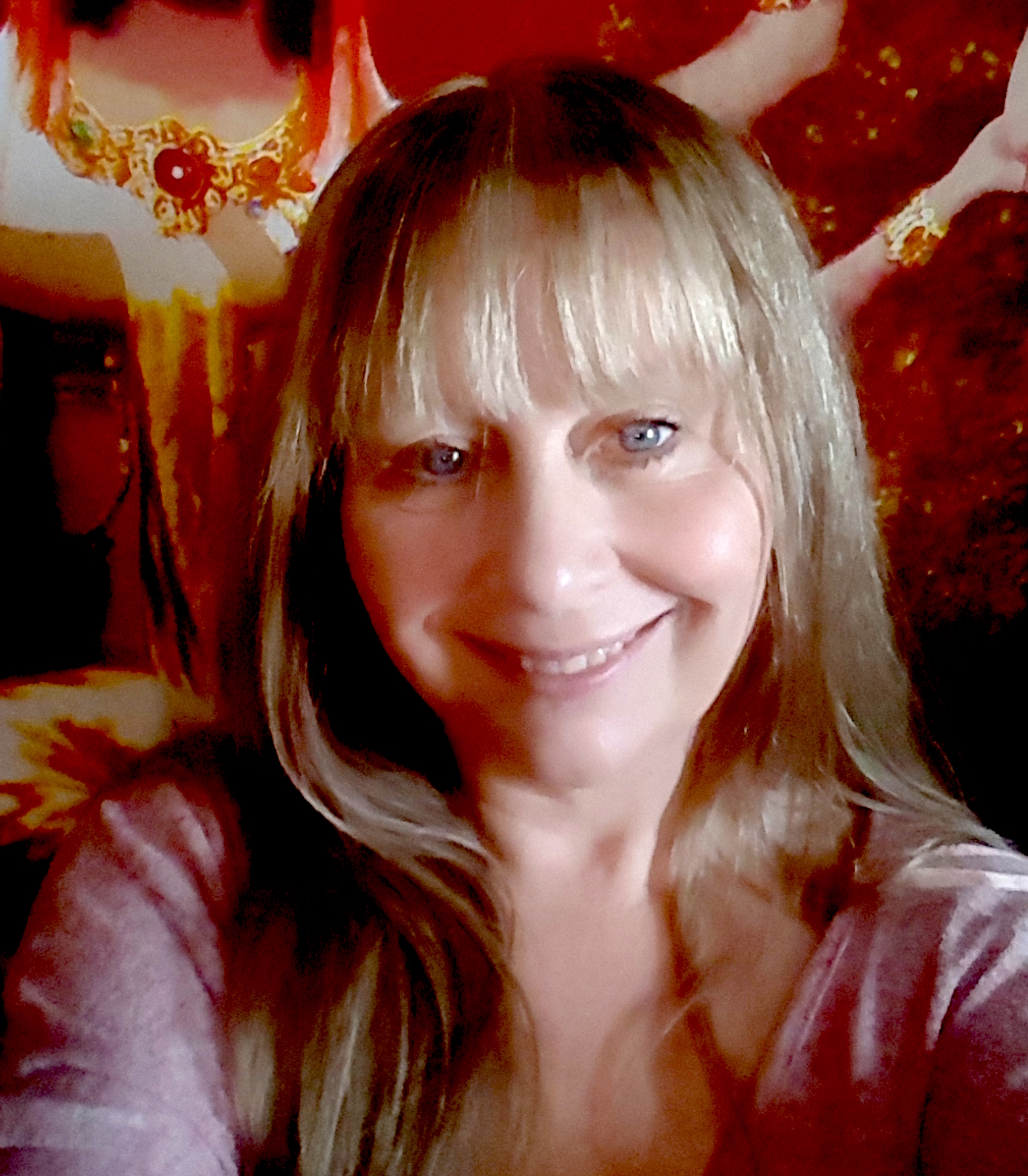 Are you ready for intensive learning in a beautiful natural setting?
Are you ready to make space to receive? 
Are you ready to receive your own personal yoni egg,
included in the cost of this retreat? 

The ancient practices of the Yoni Egg offer an additional level of wisdom to our Blood Mastery Practices here at W.S.
Some healing needs to take place before we are able to awaken the Sacred energies of the Inca Luminus structure within.
This is why Maureen invites healers like Helen to collaborate with her.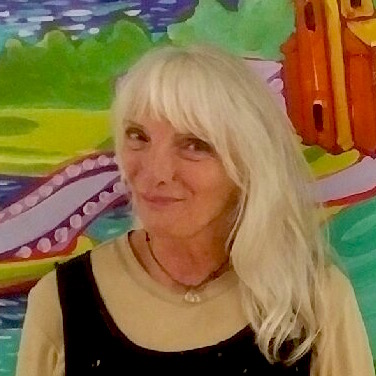 Bring your Eggs to the Moon Lodge!

The Yoni egg tradition from Japan, uses crystal healing,
together with visceral massage, exercises, movement & breathe work.
All this allows us to become more aware of the miraculous power of our wombs!
We begin to realize the potential it holds to manifest divinely inspired creations monthly
-  on a much deeper level than we currently know!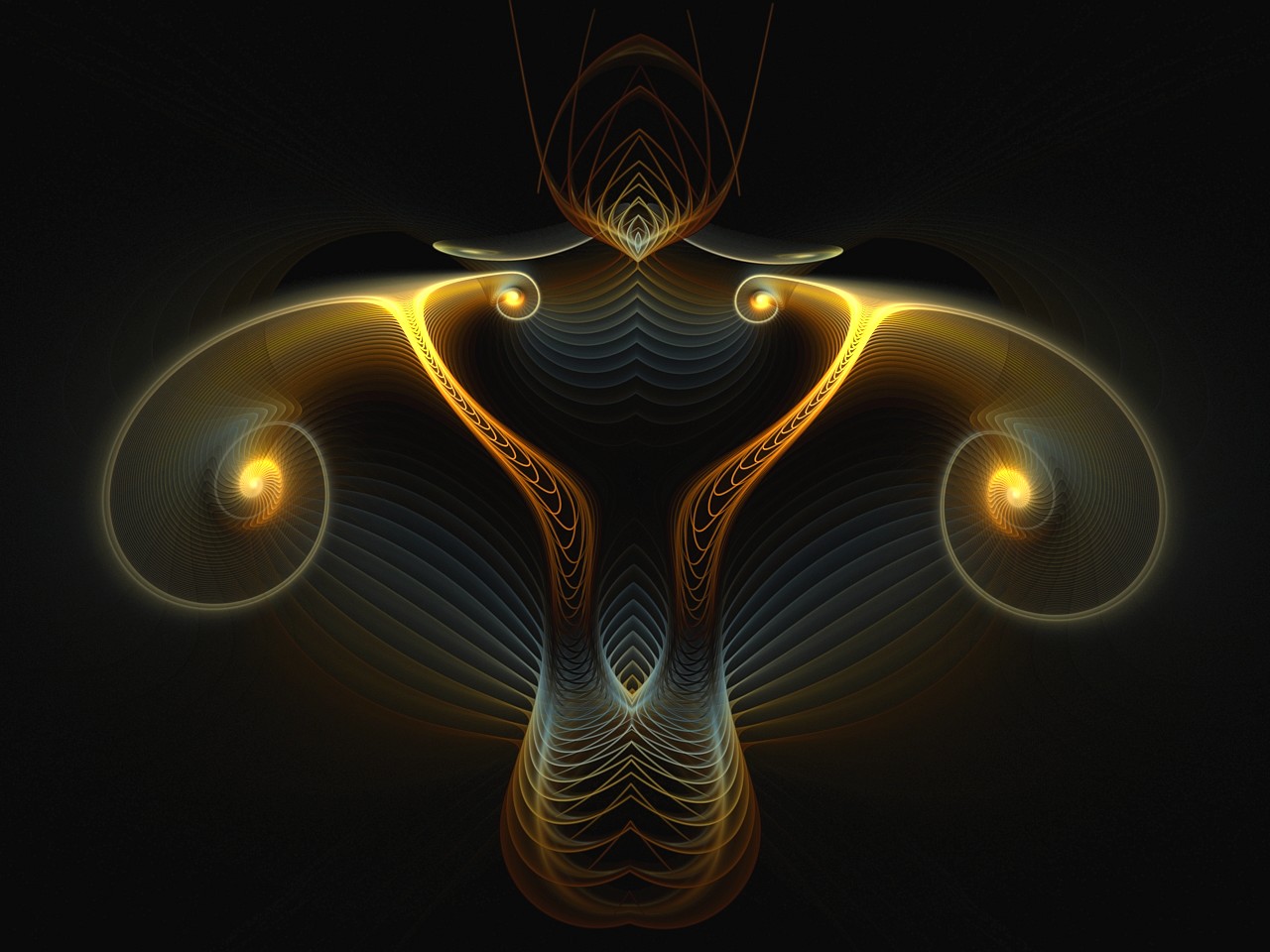 Helens professional partner is Kassandra Turcot.
She graduated from the Canadian College of Massage & Hydrotherapy and is a practicing Massage therapist.
Kassandra has sound anatomical knowledge of the pelvis and womb,
Her work balances the spiritual  aspects as revealed by Helen.We welcome her to join us.

A crystal yoni egg will be given to you just by attending this retreat!  (no extra charge)
                     

As well as lectures and exercises  you will

 

 create sacred altars in the woods with your own yoni egg,
as well as enjoy nature walks, yoga, meditations and more..
We will lead you in a river ceremony 

and light a bonfire to set the scene for an evening drumming circle.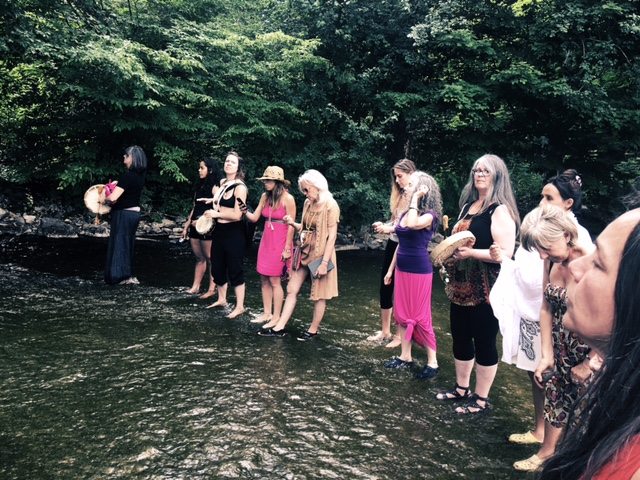 There will be free time for journaling and reflecting.
arrive Friday at 8pm, closing at 4pm  Sunday May 26
$275
*******************************************************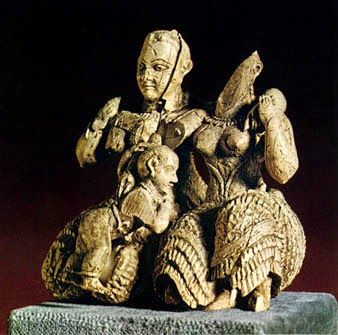 Tara Greene and Maureen Walton  present:
Womb Wisdom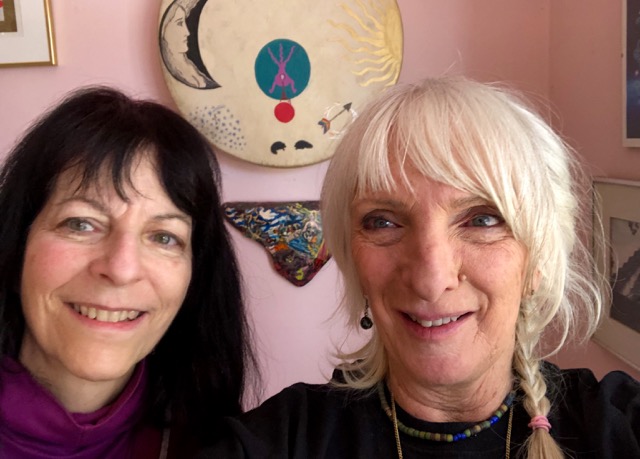 We are all very  fortunate that well known Astrologer Tara Greene
has found the time in her busy life to
join us in another retreat to explore the Dark Sacred Night!
Tara is a Green Witch, a Priestess of Isis Serpentarius
 and an apprentice of Oriah Mountain Dreamer.
She has dedicated her life
to aid in the reclaiming of Feminine Spirituality .
Tara has led women's ceremonies and rituals
for many years in Canada & U.S.A.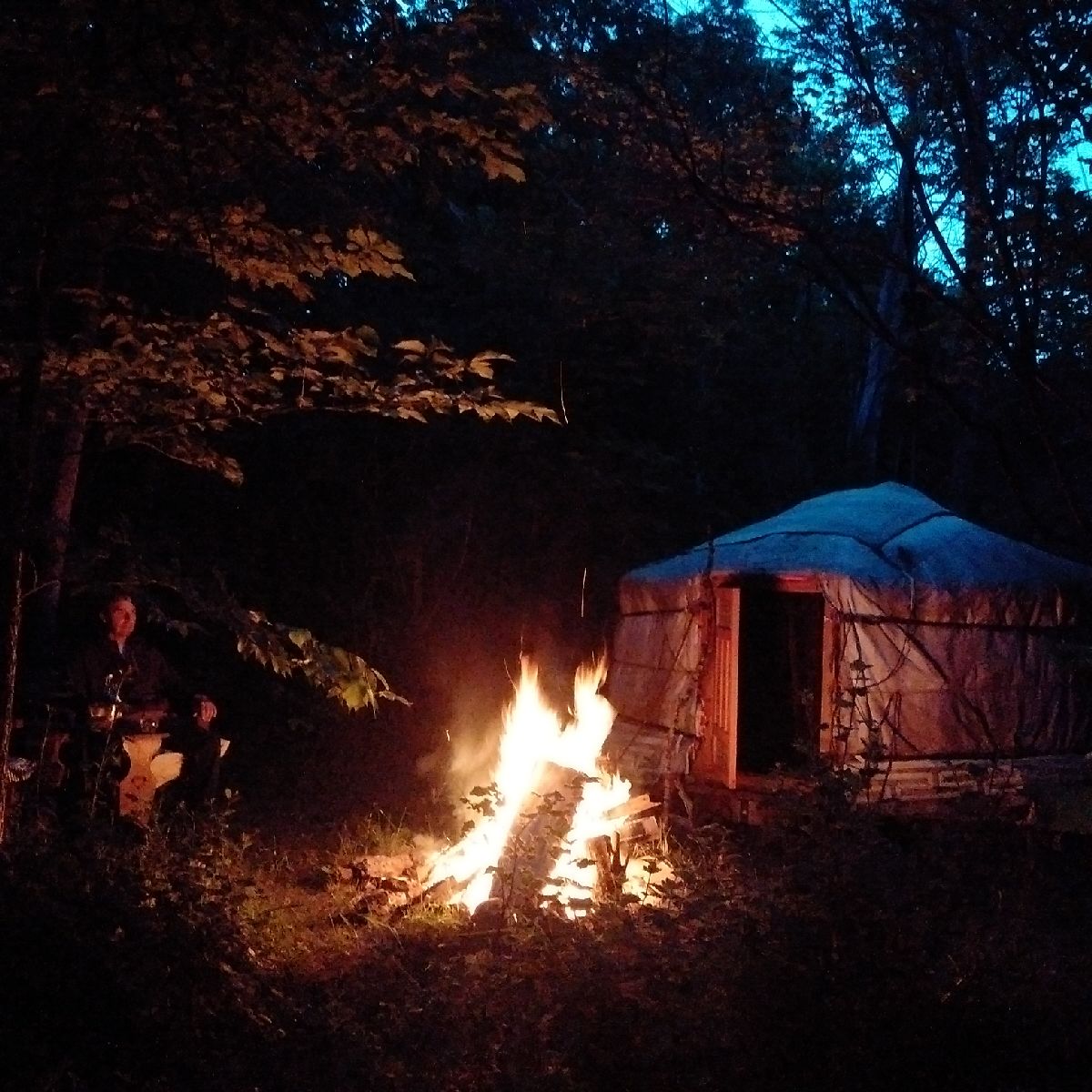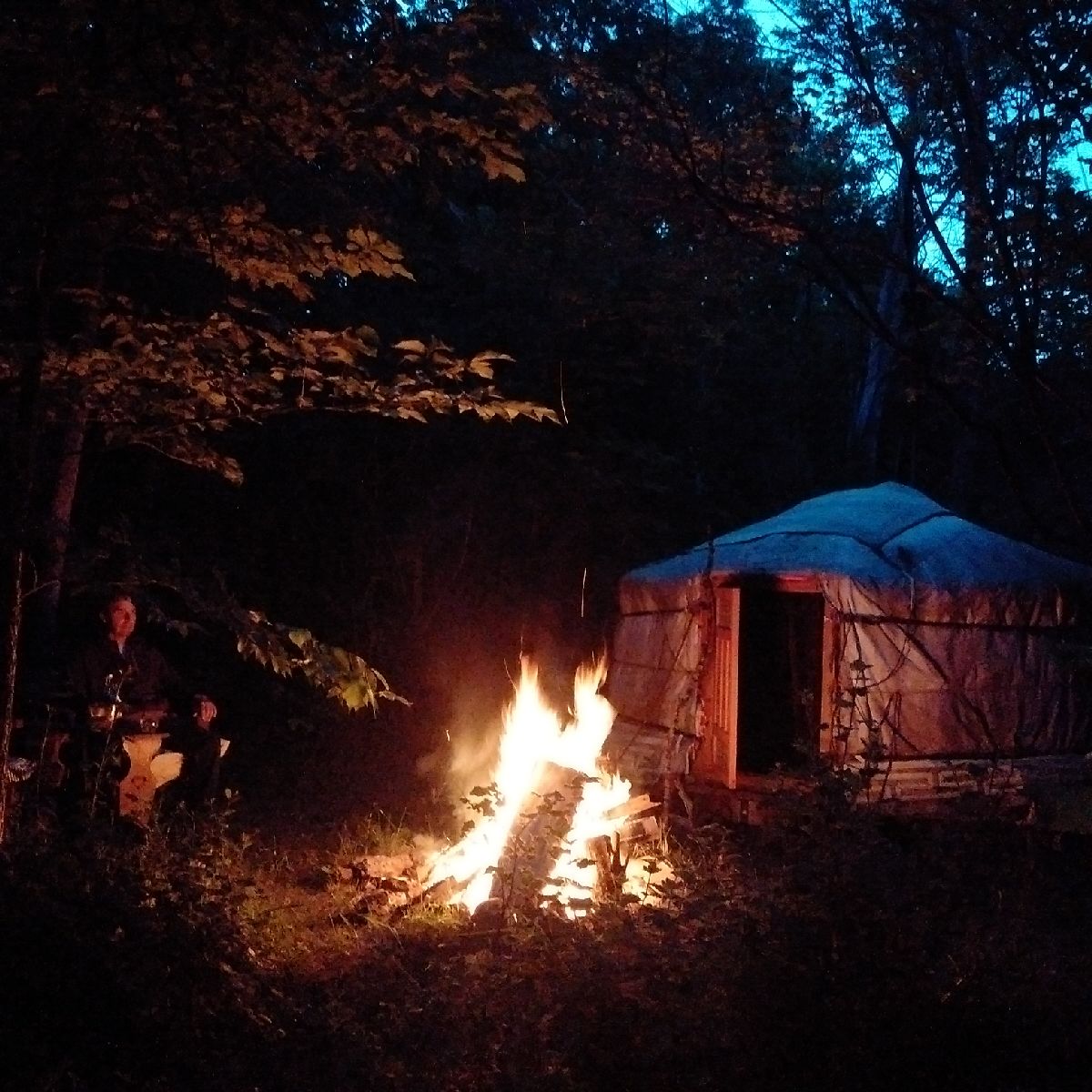 We are excited to create a Night Vigil for you!
as one aspect of our activities.
We will retire early saturday at 7pm
and rise at 3am to begin our adventure till dawn!
*
Why have we been taught that the dark is evil?
Why is the womb's power ignored?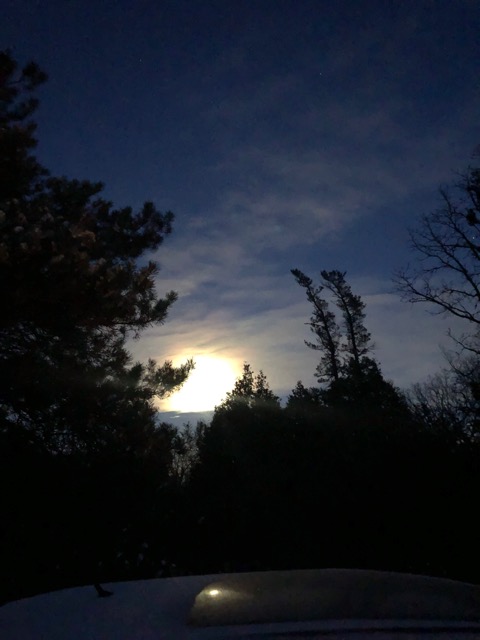 We will guide you in  re creating the 4 stages of creation through the night
with  story, meditation, ceremony, dance, river bathing, creating earth altars,
and finally birth the dream we gestated through the night, into the morning light!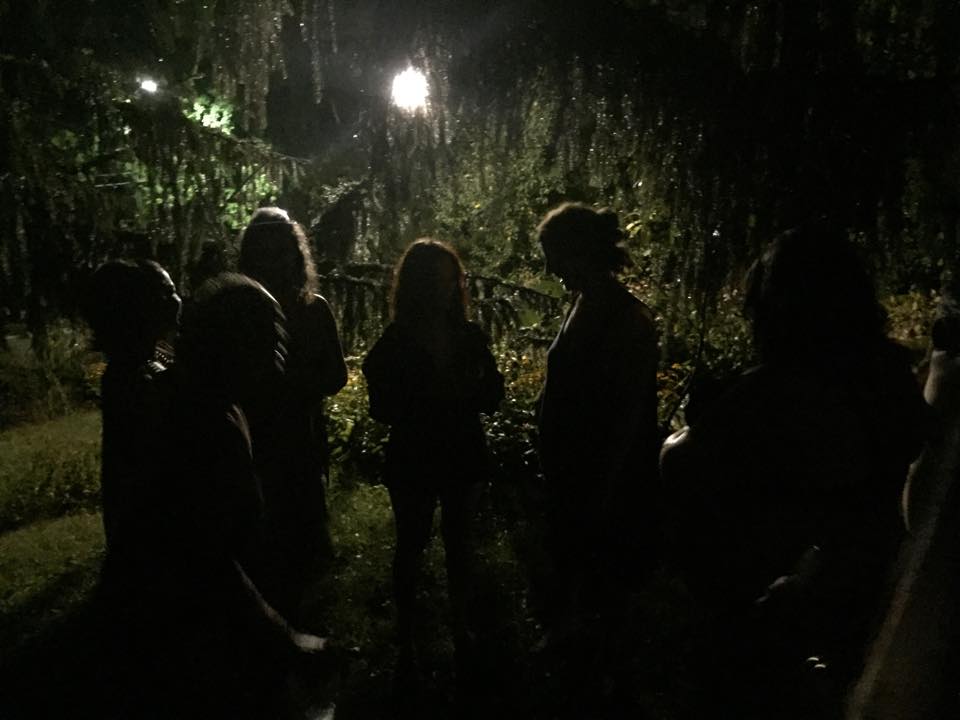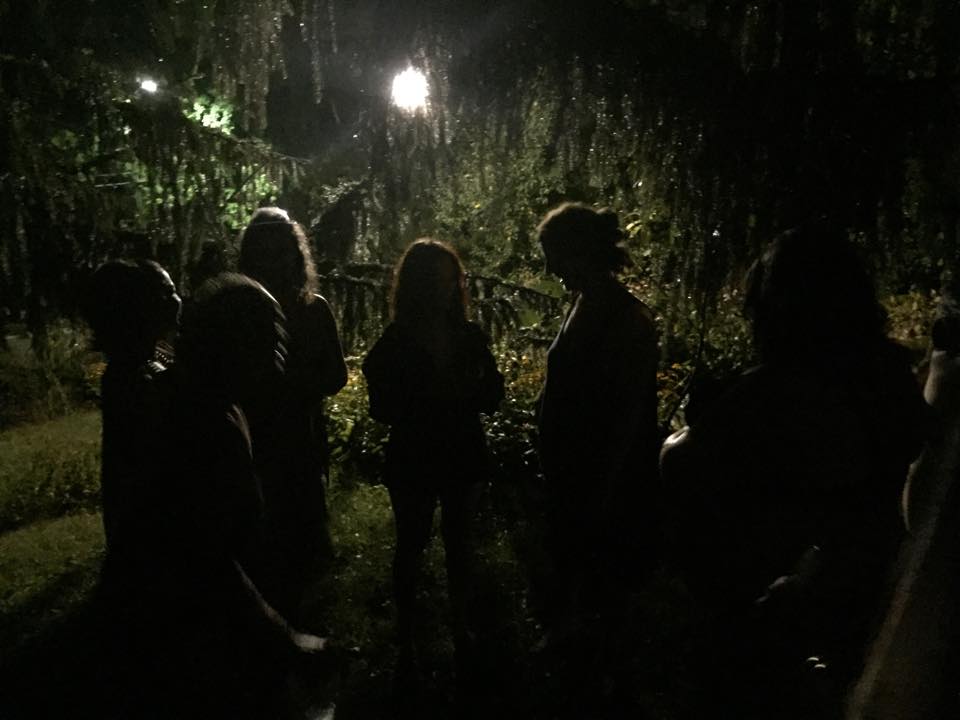 What an adventure...
Through this work we come closer to understanding
the powerful creation energies within our sacred wombs.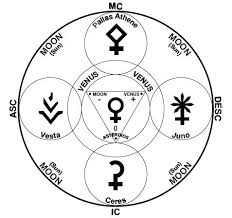 All this as we work with the coming eclipse...and with the Astroid Goddesses!
Tara will help you learn how to work with your astrology chart
We will set aside some free time for you to journal
arrive Fri. june 29th at 7pm, closing Sunday July its at 4pm 
$275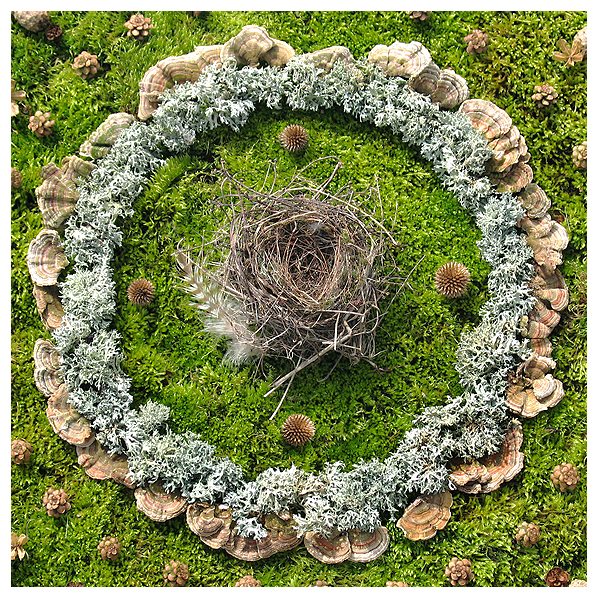 *****************************************************
Herbs of Moon andWomb
a collaboration between Maureen and Tamara.
 Tamara Segal of Hawthorn Herbals 
Tamara is a registered herbalist from PEC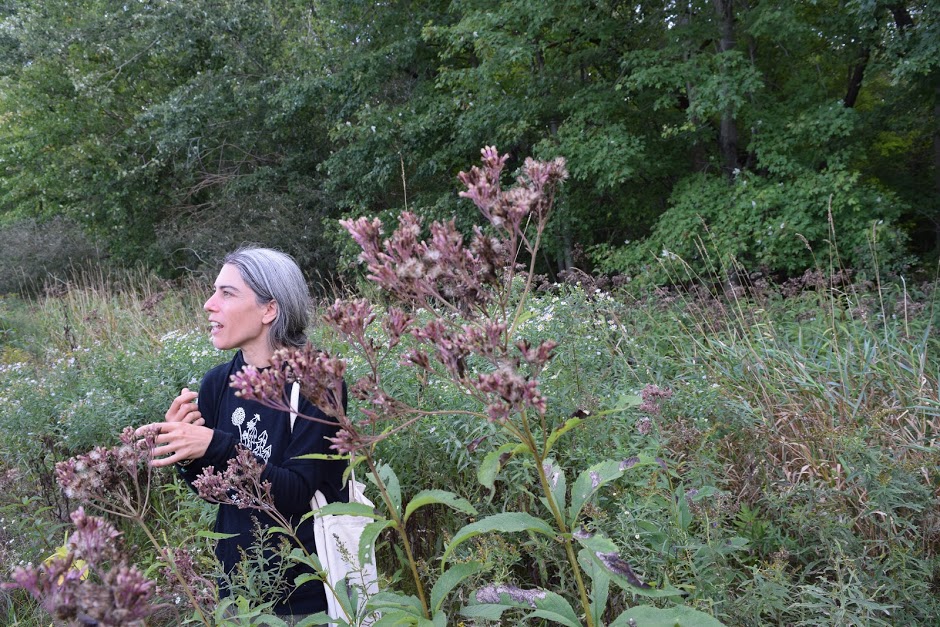 She has a wealth of remedies to share with us
that will aid in healing and empowering the Womb, our central creation station!
 
The meditation Maureen offers in the Moon Lodge,
has the potential to to allow us to receive on a very deep level
after we have released and cleansed with the herbs. 

"Women's medicine has a strong connection with the moon and intuition, while also offering support for our reproductive system.
The earth, our mother, has provided us with plant medicines to help us restore balance!
In this workshop, we will learn to identify, harvest and use these sacred medicines in safe, healing,
supportive ways for holistic support of the womb and female reproductive system.
We'll also explore our intuitive connection with these earth medicines." Tamara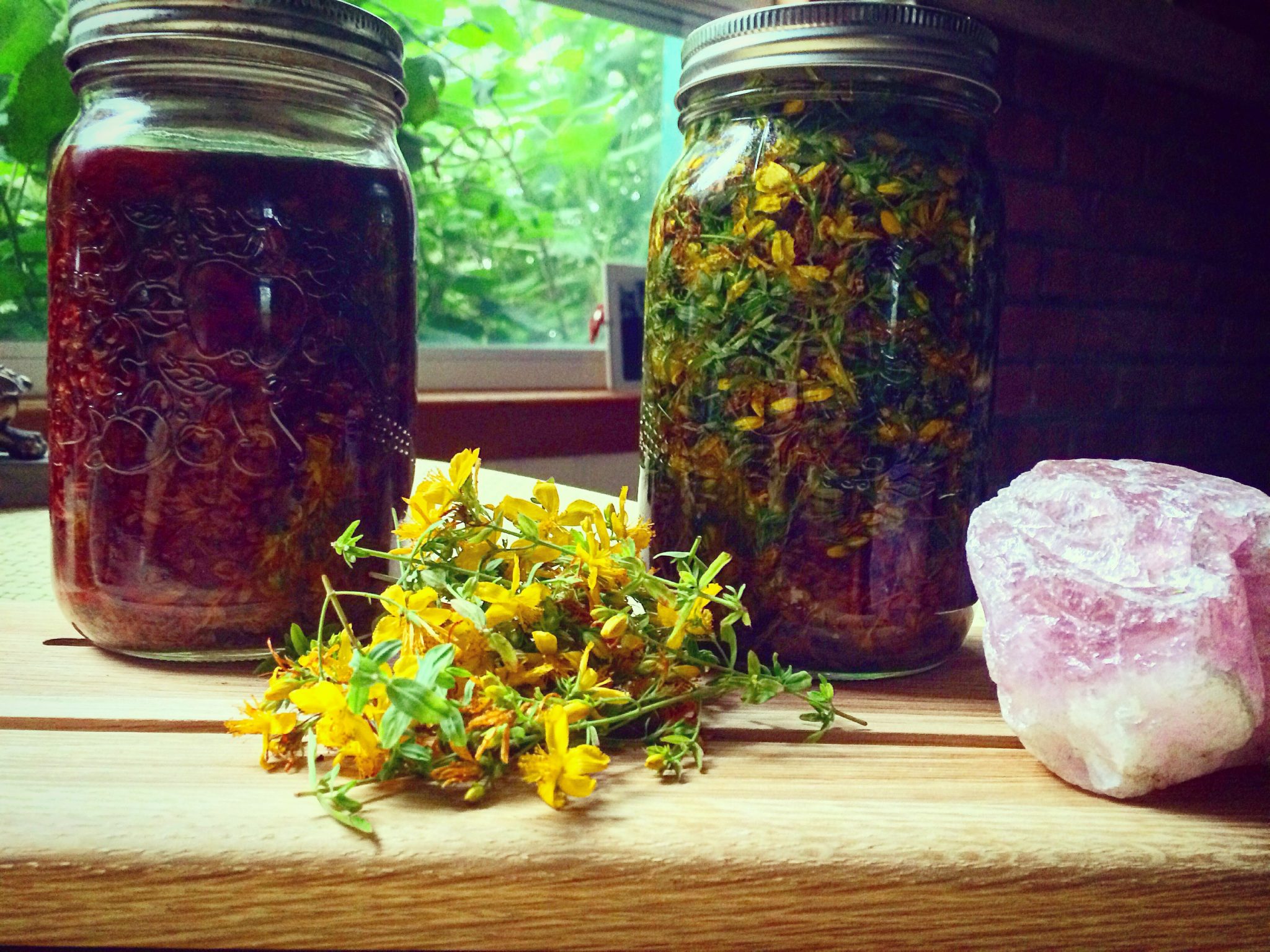 This 24 hr. retreat will bring together two worlds of womb empowerment.
The world of womb medicine and the world of womb meditation.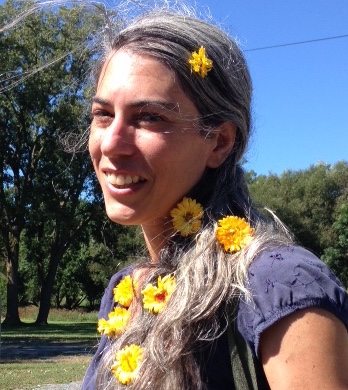 Fortunately the local woods, were we will forage, is old growth
and shelters rare herbs as well as herbs more commonly found.
We will discover plants that, combined with our intuition, will heighten our manifesting and creation abilities.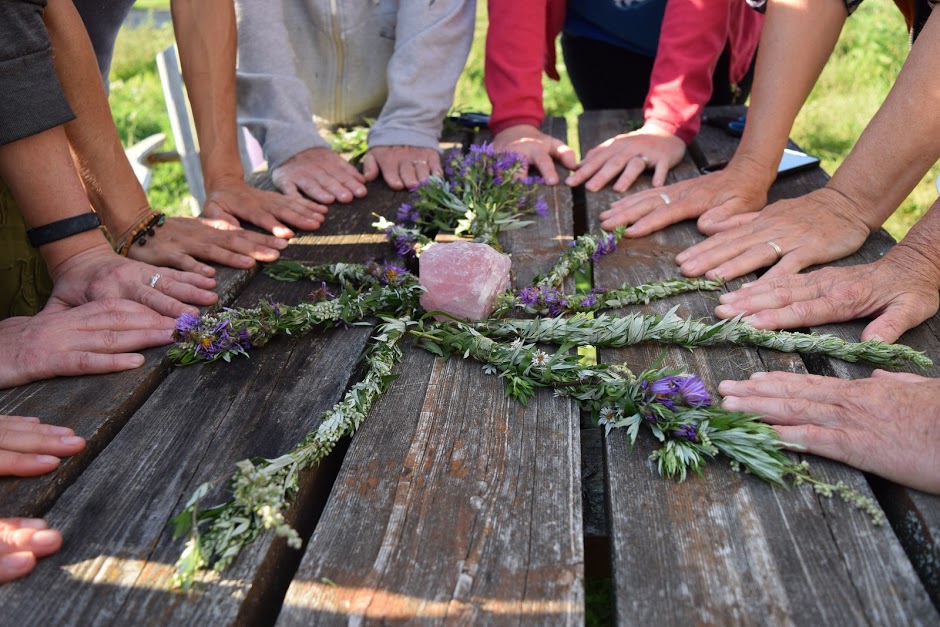 A full retreat of foraging, making medicines, creating earth mandalas,
attending an evening moon lodge ceremony and learning Goddess lore!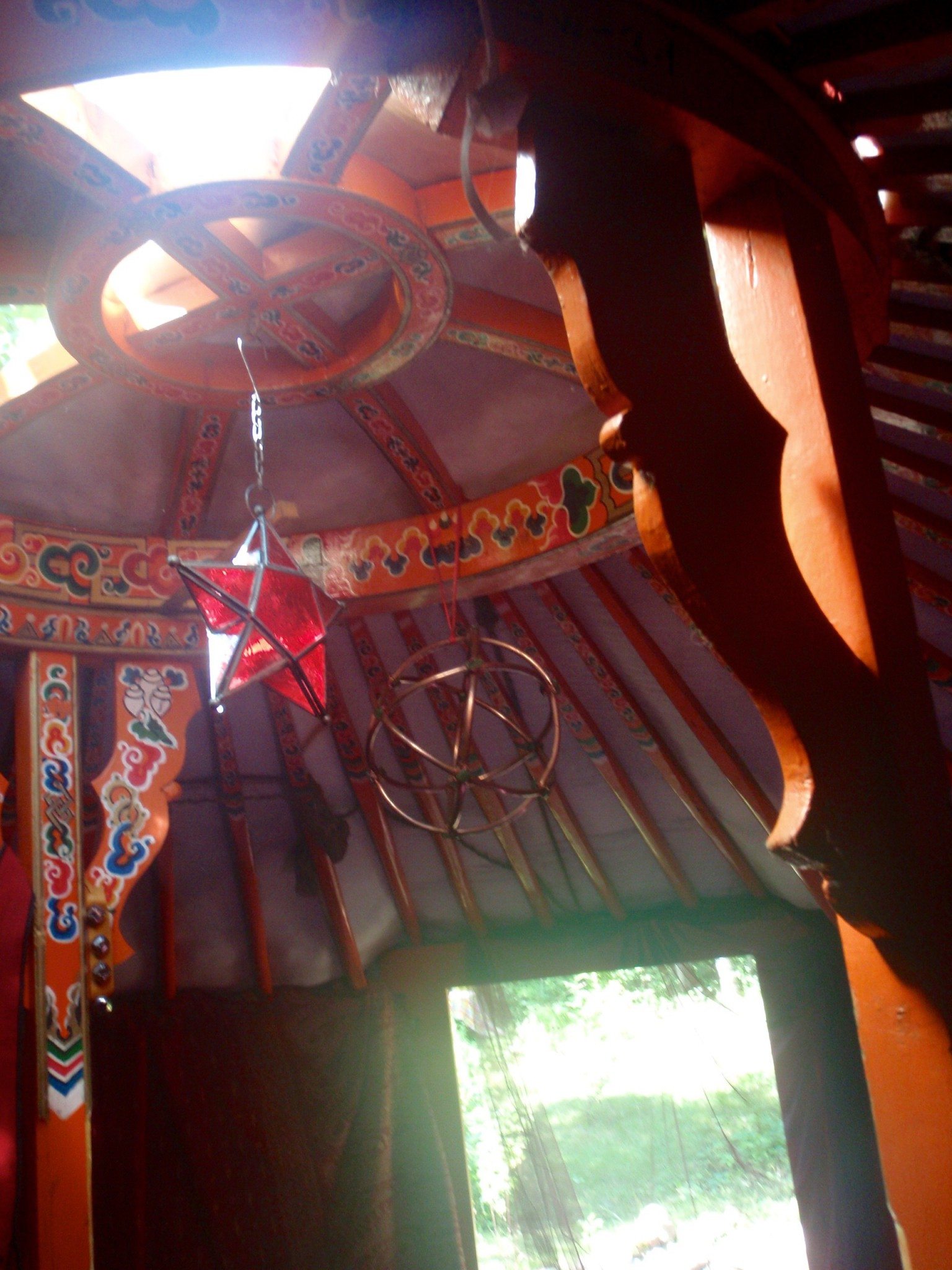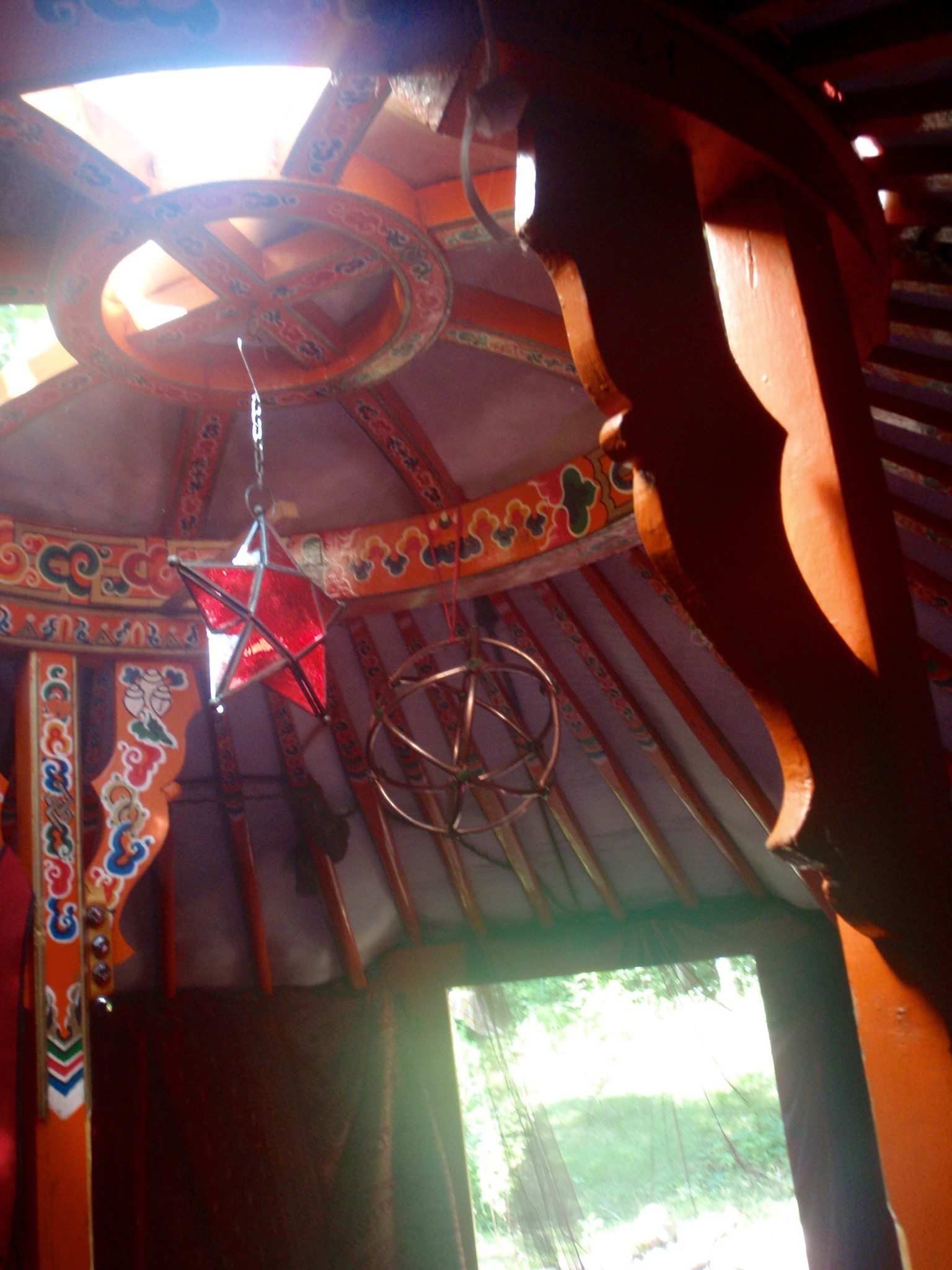 As a special treat Bonnie, our guest speaker,
will share her knowledge of Goddesses associated with the plant medicine world.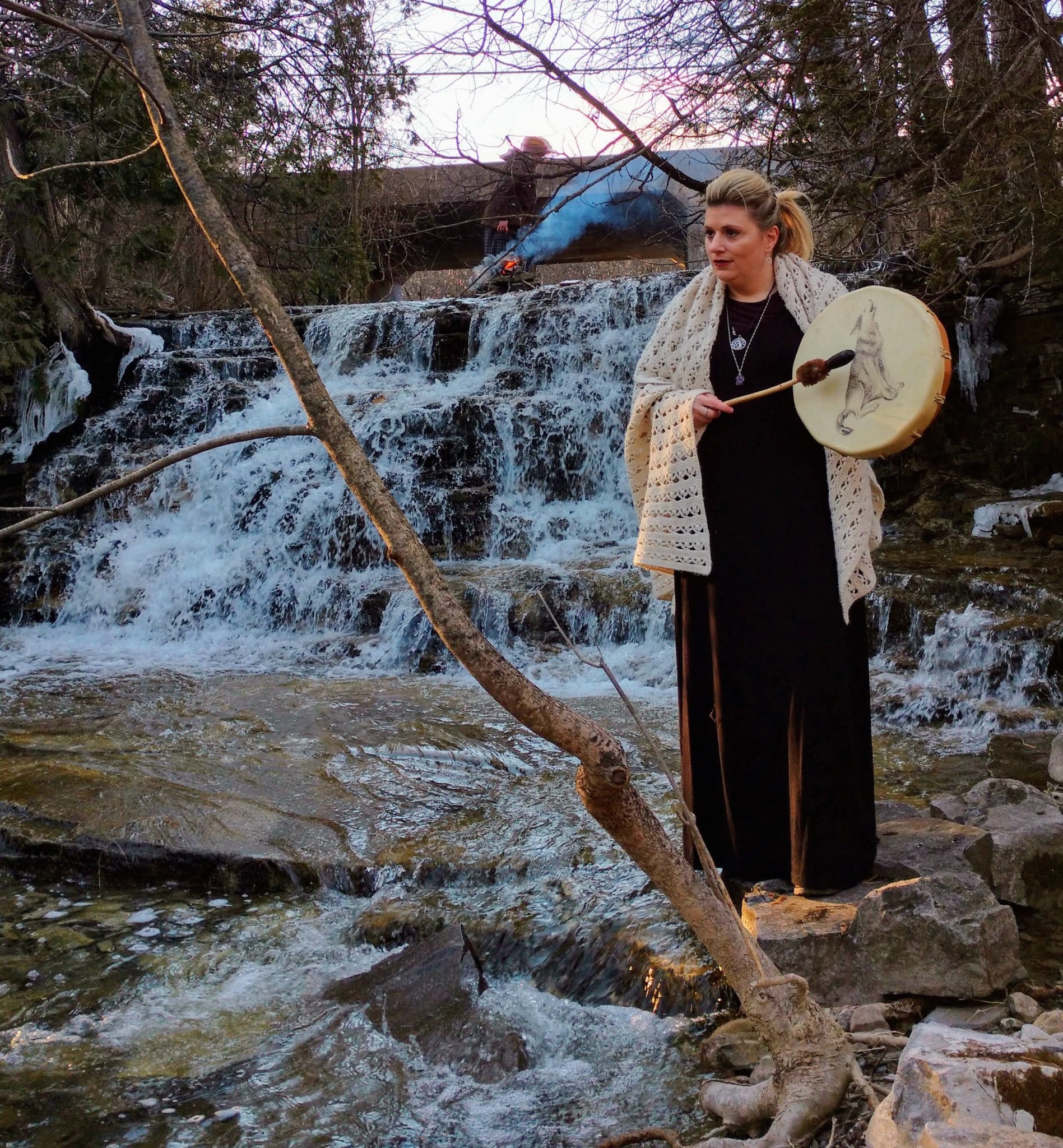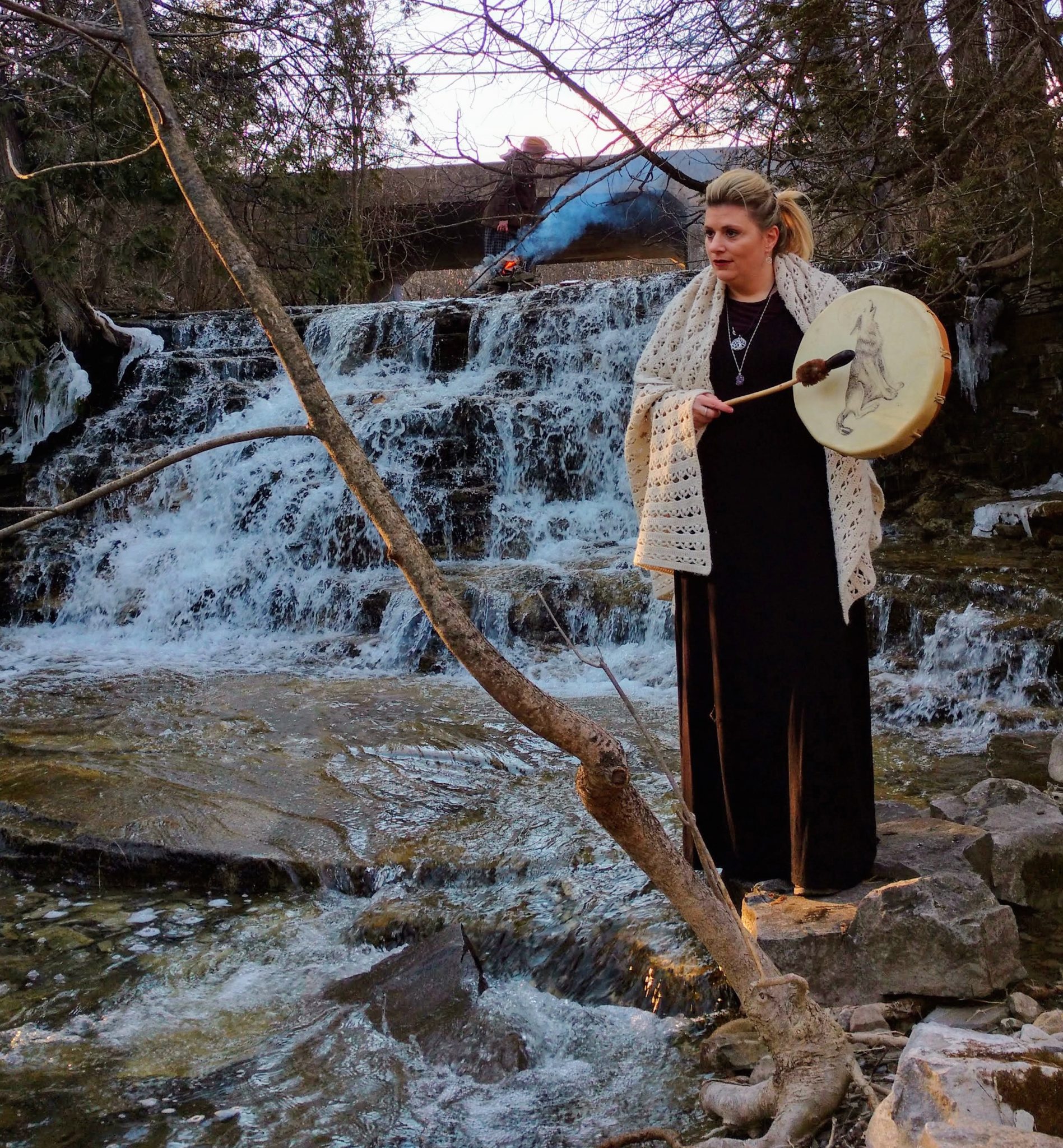 We will enjoy mid summer with a night time bonfire circle, you may bring a drum or rattle.
Our art project can be in creating a mandala in the woods with found objects, to give back to the earth and offer gratitude.
arrive Sat.6th at  1:00 - closing Sun. 4pm July 7th
$150
**************************************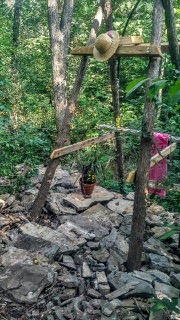 Something the women have been waiting for!
A new forest shower has been installed sourced from fresh rain water.  
***************************************************
Winter, Spring & Summer Schedule 2018
Sat Feb. 24 at 11:00pm to 5:oopm-

 (brown bag lunch) preparation & overview of the Ireland Pilgrimage- who Is the Fairy Godmother?  Foster mothering traditions of the Celtic world and Turtle Island -
Karen Holmes MRED $40
************
Sat.March 24 at 11:00pm to 5:00pm (bring a brown bag lunch.) 

- Preparation and over view of Ireland Group pilgimage in 2019- 

Hibernian Womb Spirituality -creativity out of duality. Karen Holmes MRED $40
*******************
Fri. April 27 at 7:00pm to Sun. 29 at 4:00pm

- 

Beltaine Celebration- a collaboration with Tara Greene Astrologer/Tarot Reader and Maureen Walto

n Artist. $330
************************
Fri. June 22 at 10:30am to Sun.24 at 4:00pm-

Into the Sacred Womb. a Female Tantric retreat led by Dr. Emmanuelle Vandendriessche $330
************************
Embracing the Dark Void Of Life- 
Thurs. Aug 30 at 7:00pm to Fri. Aug. 31, at 11am-led by Maureen Walton & Jens Nauman.
Donation and potluck.
*******************************
Wyld Woman Gathering

-

Fri. Oct. 5 at 7:oopm to sun. oct 7 at noon.  

led by Kelly Rogers.- $200
*****************************
Descending!  

Fri. Nov 2nd at 7pm to Sun. Nov 4 at noon.- led by Helen Patton and Maureen Walton.- $200
                                           

Calls to the Deep!
Sat Dec. 1st.from 7Pm to 10 Pm.  - with Sound Practitioner Ruthann Clayton, 
Details of these 2018 retreats, below- scroll down!
********

******************

Our art project this year is to inscribe the Holy Womb Chakra onto copper foil,
a very meditative process and a way to truly ground your experience
into a tangible pure metal of Mother Earth.
You may bring it home and develop a practice around it.


**************************** 
Calls to the Deep!
Welcome professional sound practitioner Ruthann Clayton,
 who will lead us into different levels of meditation,
in the

Cosmic Yurt.
In this journey we will celebrate the delicious long nights
that allow us to dive deeply into our spacious inner world !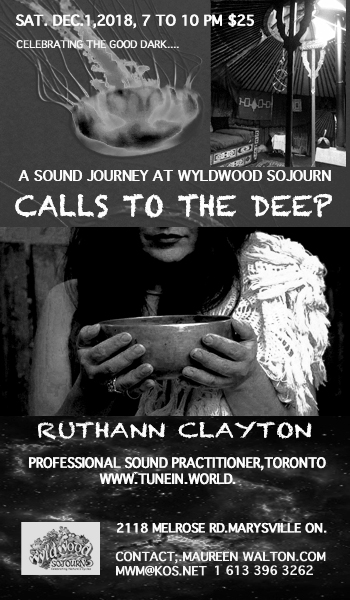 ... a place were our most beautiful inspired creations come from.
We will be supported by Ruthann's inspiring tones and resonances.
We may hear messages from the Earth 

and receive her Wisdom.
Please contact Maureen to save your spot. Maximumm 22 guests.
first come first serve. 
donation suggested -$25 to $35

*******************************
 Descending
Marking the sacredness of Samhain, when the veils are thin.
Fri. Nov. 2 at 7:00pm to Sunday NOv. 4th at noon- 2018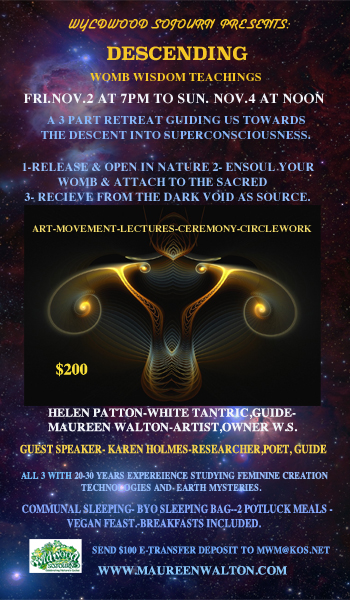 Welcome Helen Patton to Wyldwood Sojourn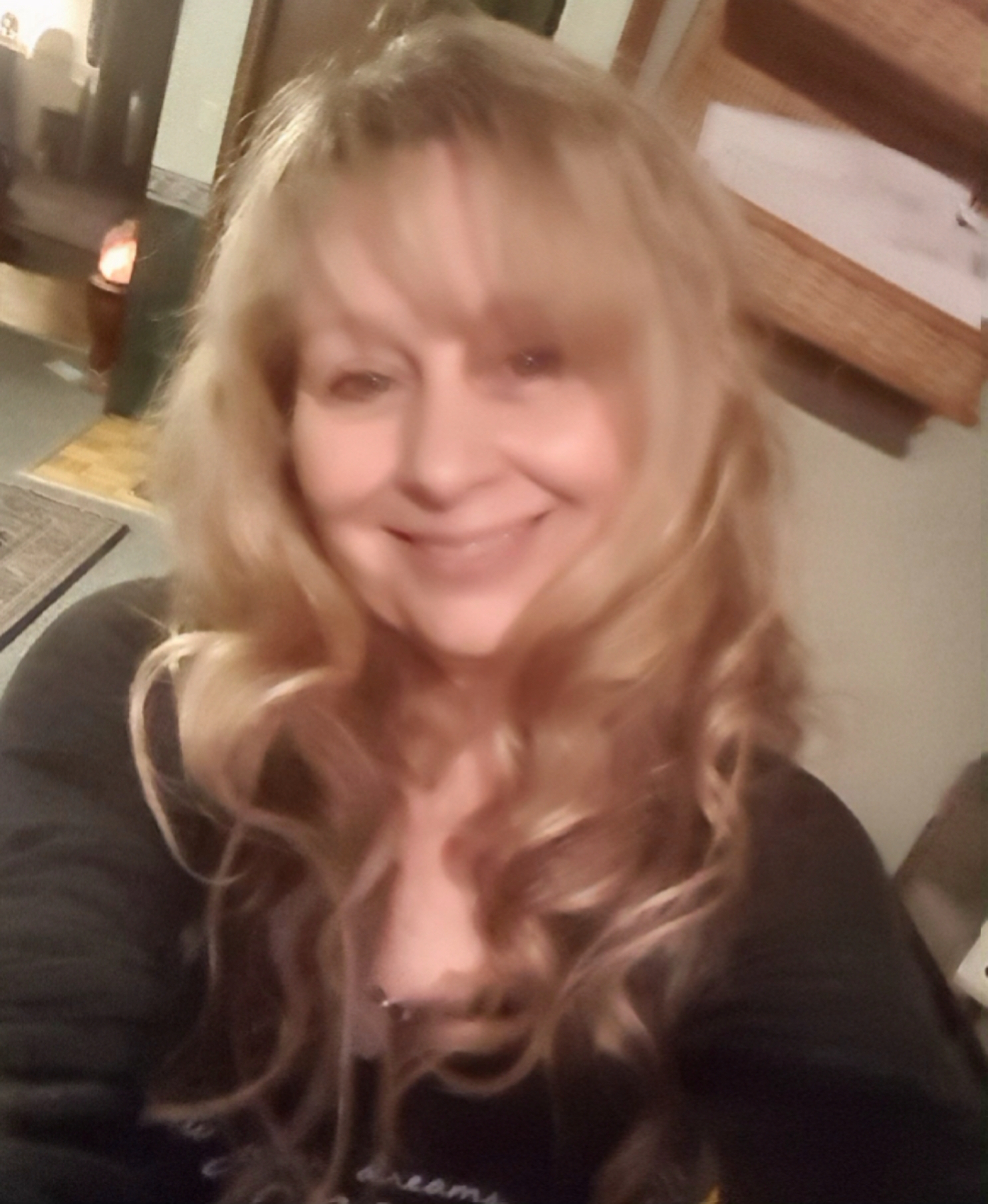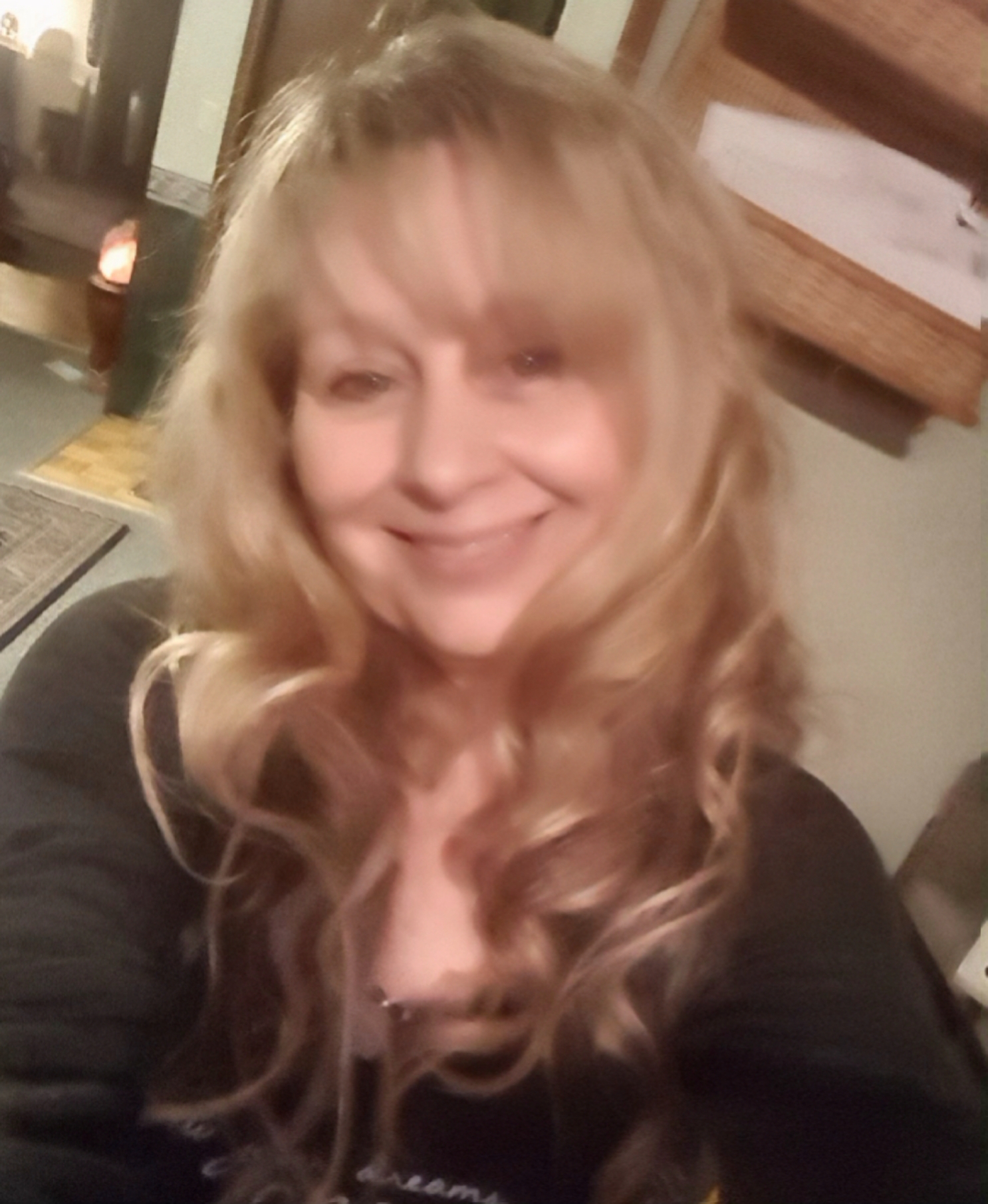 I've been studying Hands On Healing for most of my life. I'm a certified yoga teacher  Thai practitioner and Reiki master. My passion is where I am now on my journey !  I am learning about my womb through my own visioning and my Tantric practices. I  share that with other women in circles.  The beauty and the power of Tantra yoga can gently guide us back to our womb back to our sacred self as creators.
Maureen and Helen discovered that they both held the same
  understanding- that women's gift, is to draw the spiritual energies
down ward in order to birth things of great will ,weight and
soulfulness, into the world .
Woman's path to enlightenment is polar opposite to the masculine
path of light and ascension. 
Come and discover what has been long hidden.
This exploration contains memories of our journeys with alchemy,
 sacred geometry 
and working with the 4 elements. We will engage with the
waterfalls and the the woods and hold ceremony in the Cosmic yurt. The tiny Dark
 lodge is our sanctuary for 

you

 to have quiet inner time to receive. There
will be art projects, lots of time for sharing in circle & we will offer you guided meditations, in the dark, to draw energies down and circulate.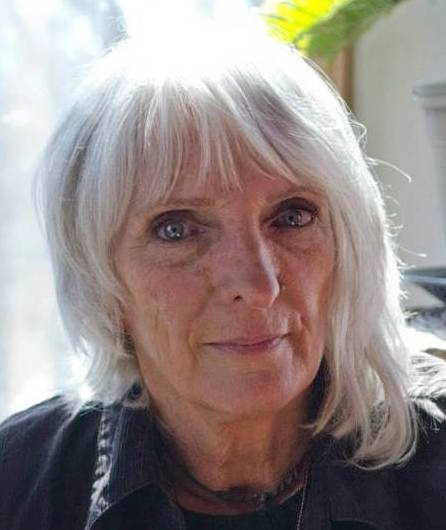 Maureen with the Inca Luminus structure.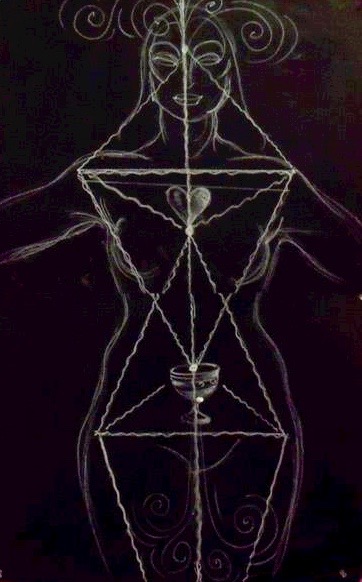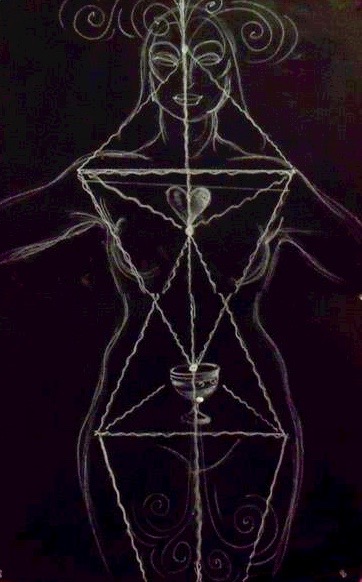 Karen Holmes is our guest speaker. She will offer insights into 
the womb mysteries of the Earth.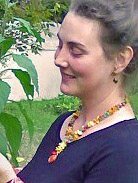 ***************  
 Communal sleeping BYO sleeping bag.
 Bring 2 lovingly made dishes for pot luck.
One catered vegan feast and breakfasts included.
new- affordable price of $200 
we feel this will allow you to return more often,to continue as a committed seeker.
***************************
A Beltaine Celebration 
Friday April 27 at 6:00pm to Sunday 29 at 5:00pm
Marking the Sacredness of Spring!
Welcome Tara Greene
https://youtu.be/cPEDZEhFRo0
professional Tarot reader and Astrologer 
from Toronto

.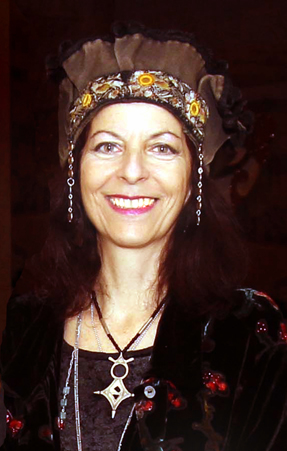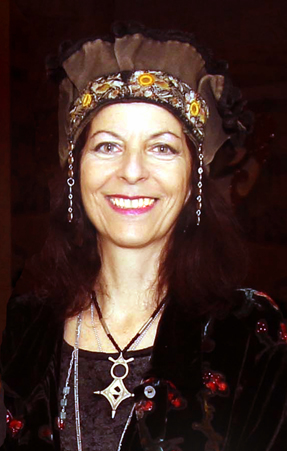 Maureen is delighted to host well known professional astrologer and Tarot reader Tara Greene here at Wyldwood Sojourn. Tara has honed these skills her whole life long!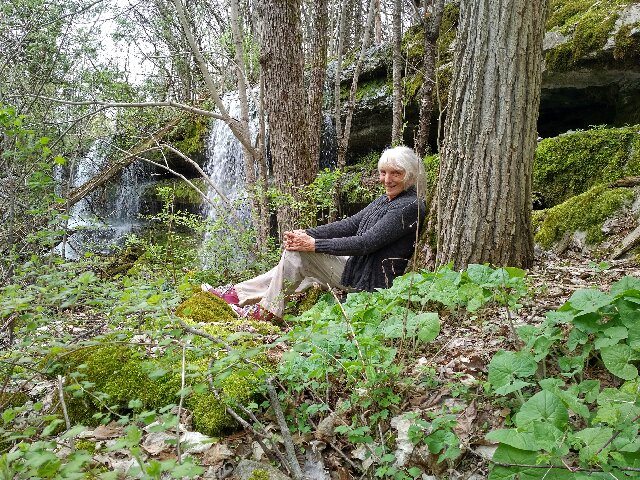 This special small piece of land provides a perfect setting, (with its spring waterfalls and limestone ridges) for Tara and Maureen to lead us in water, fire and full moon  ceremony. Take a further step into your role as Priestess!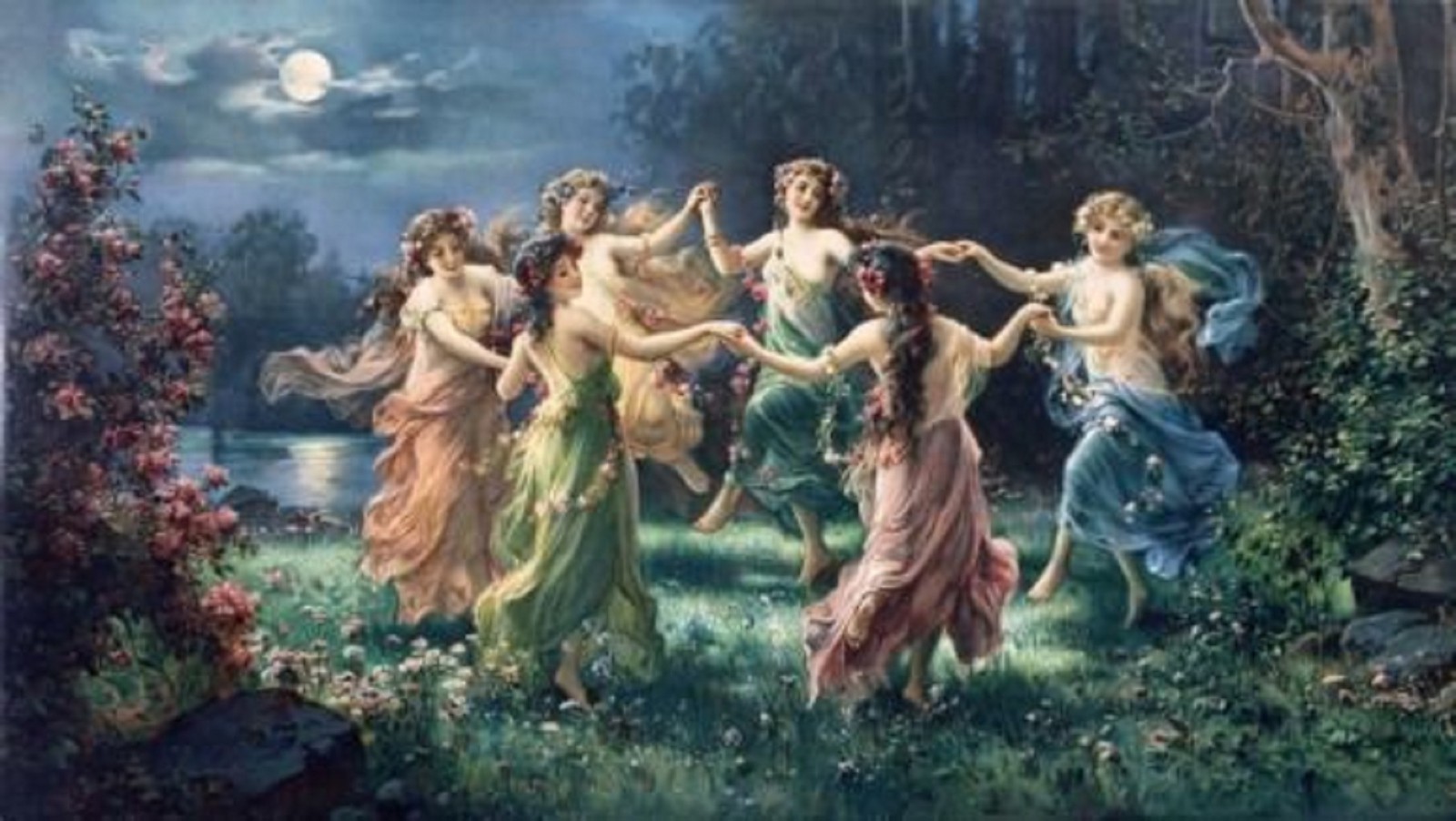 Do you want to be close to nature and share in circle with a small group of women? do you want to understand the  planets in relation to the womb, with a knowledgeable astrologer? Do you want to learn newly uncovered womb meditations and create womb altars in the earth with the artist ? Do you want to engage in ceremony that aids you to both release and then, gather in beauty? Do you want to join in a sounding and drumming circle round the fire? These are some of the activities we will engage in with you .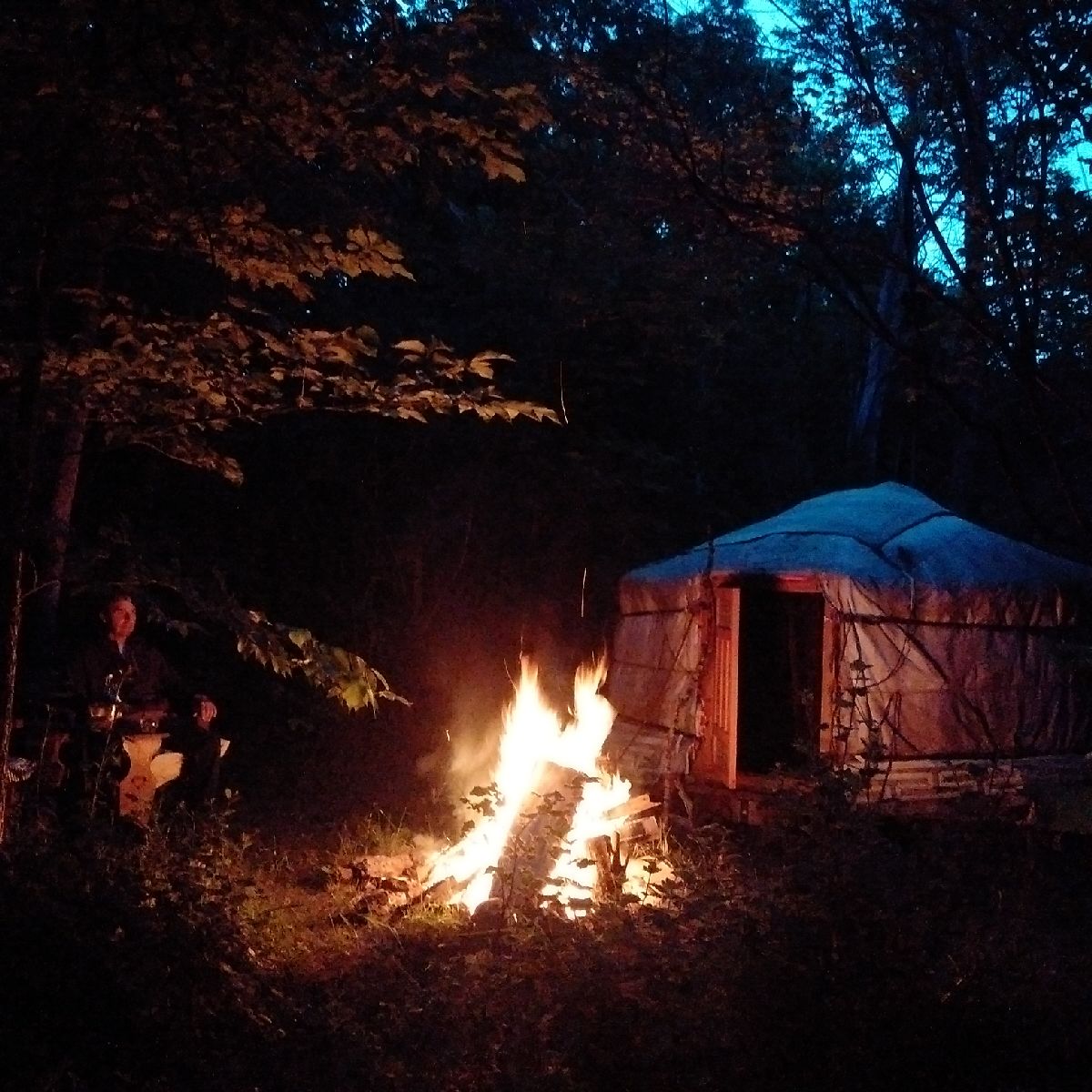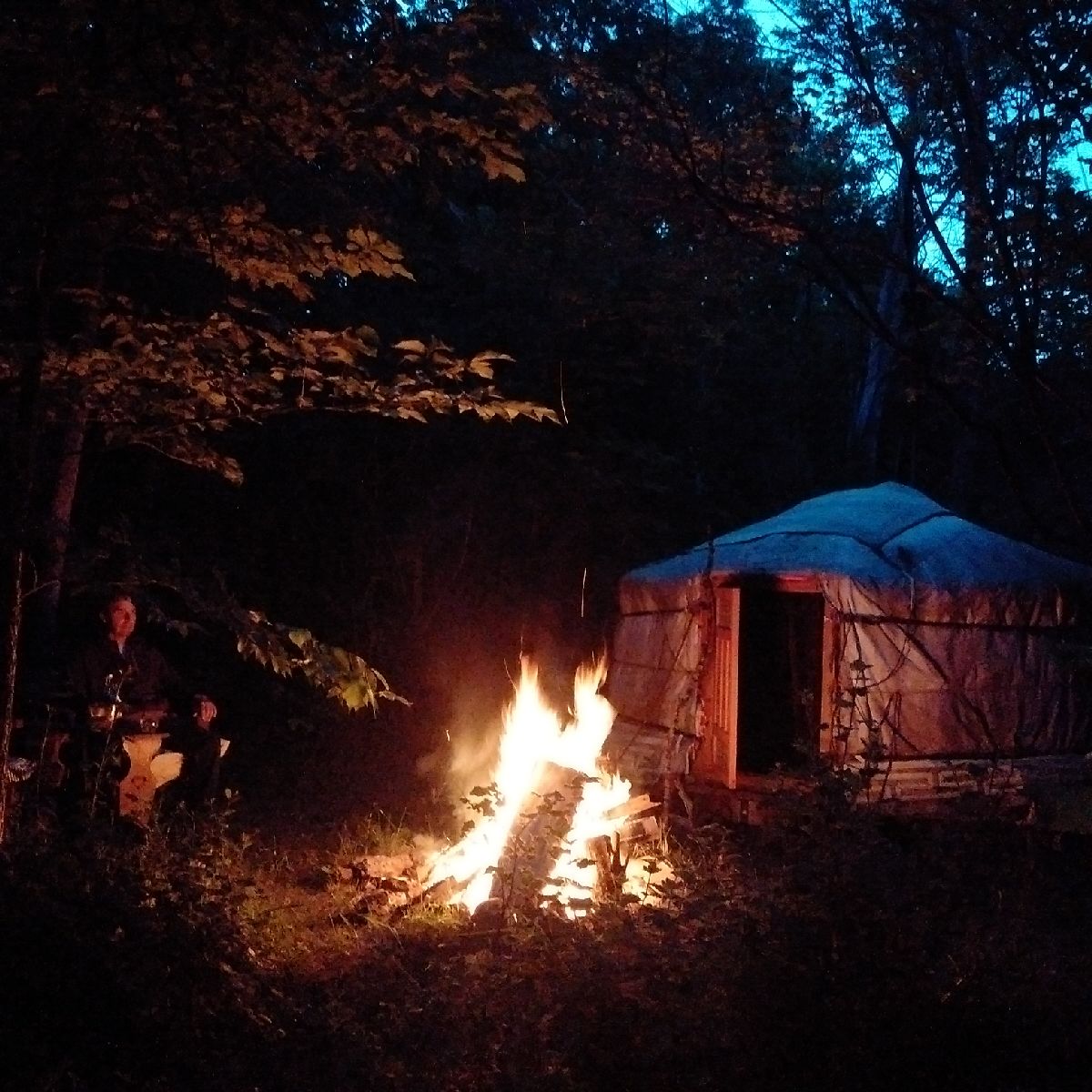 Here is an opportunity for you to engage with the sweetness of night time and bask in the full moon's light. We aim to support your desire to deepen your Soul connection to nature and the sacred Feminine Source- the Divine Darkness.  Tara will offer teachings honouring this season of Taurus as connected to the sacred Feminine womb Power. Maureen will lead us in creating earth altars,womb meditation and story.
We will send you a list of what to bring.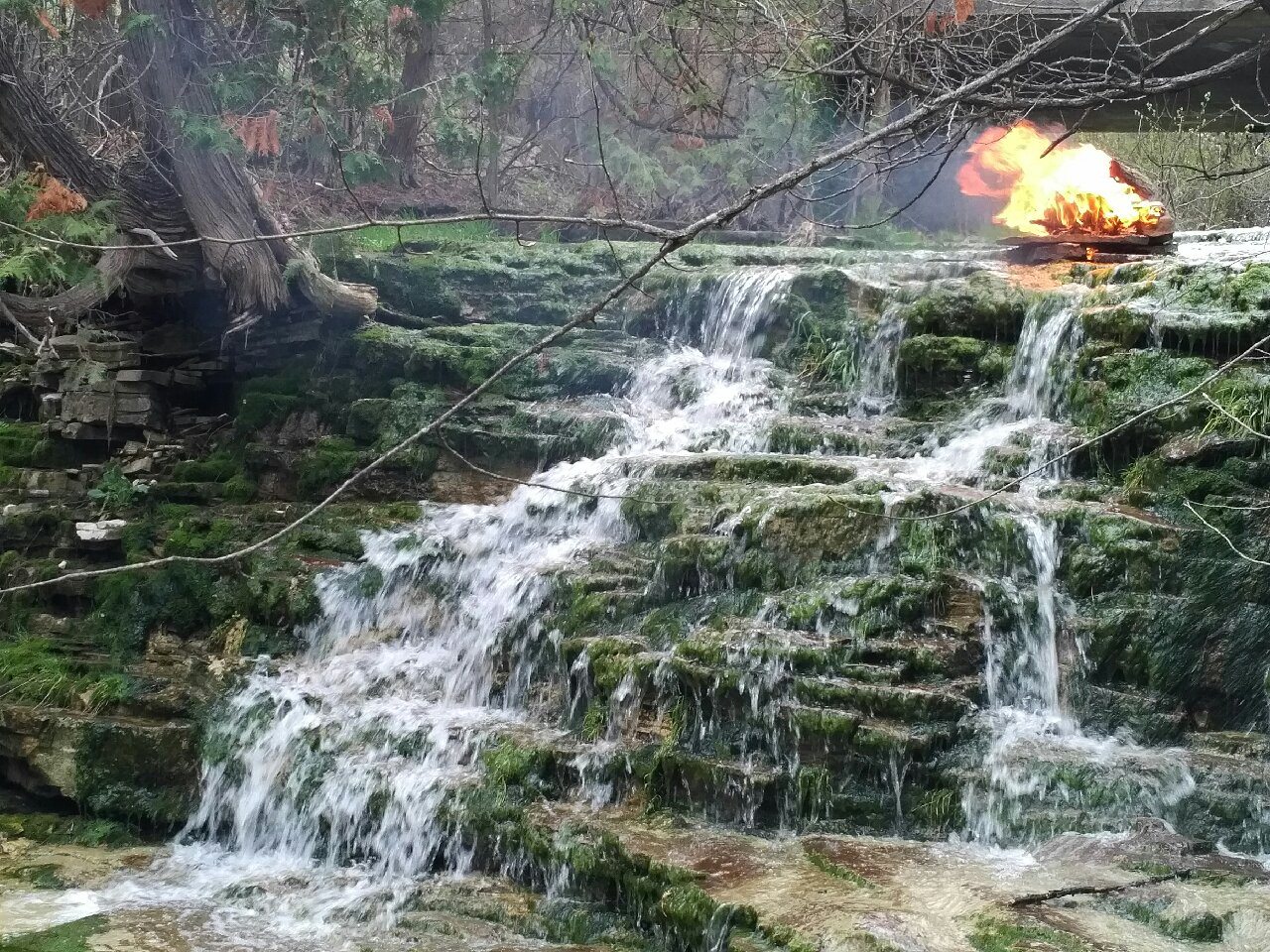 Delicious vegan meals included, by Chef Chris of P.E.C.
   

BYO sleeping bag. Communal sleeping or tenting option.
please send your $100 deposit to hold your space. A balance of $230 will be accepted on arrival. thank you .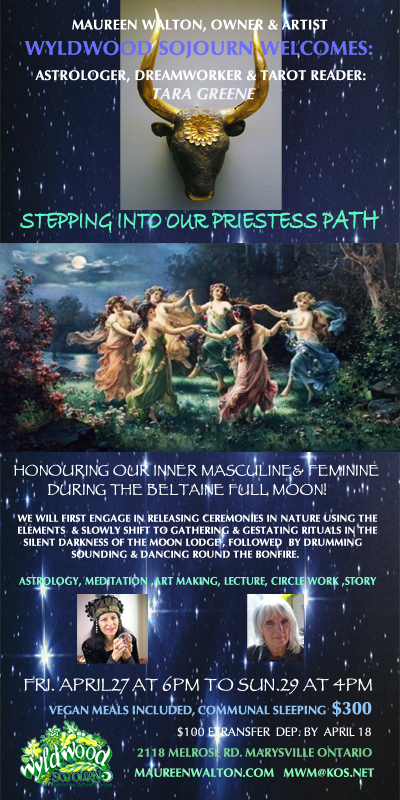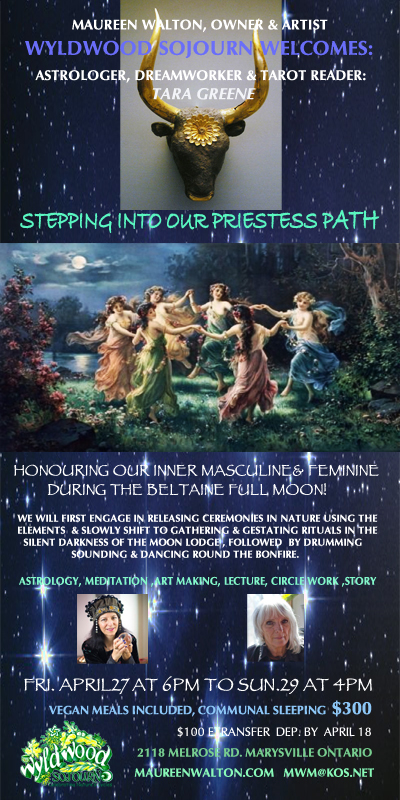 ****************
***********************
Details of the Hybernian course by Karen Holmes
Ancient Feminine Mysteries of the Land revealed.
A Path to train yourself as an Earth Healer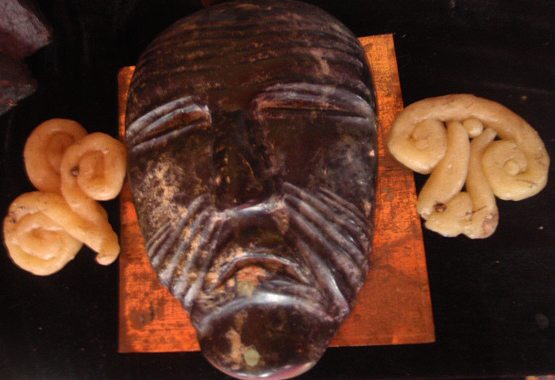 The Fairytales sometimes give us clues to the rich past of womens' roles in society!
Karen will be available for Skype chats and private e-mails . The afternoon sessions will culminate with a pilgramage to Ireland for ceremonial work with the land and the standing stones and dolmens of south west Ireland in 2019.
 "Before Genetic Modification and Nuclear Weaponry,
the sacred elements of life were known and safe guarded!"
The time has come to reveal the Earth's Sacred Feminine Wisdom Codes.
 For those who have some background in ancient Feminine Earth mysteries.  
Her work, not only sources in her own dreaming and research, but comes from her  influence by such greats as R.Steiner and others. Truths that formed at the beginning of time.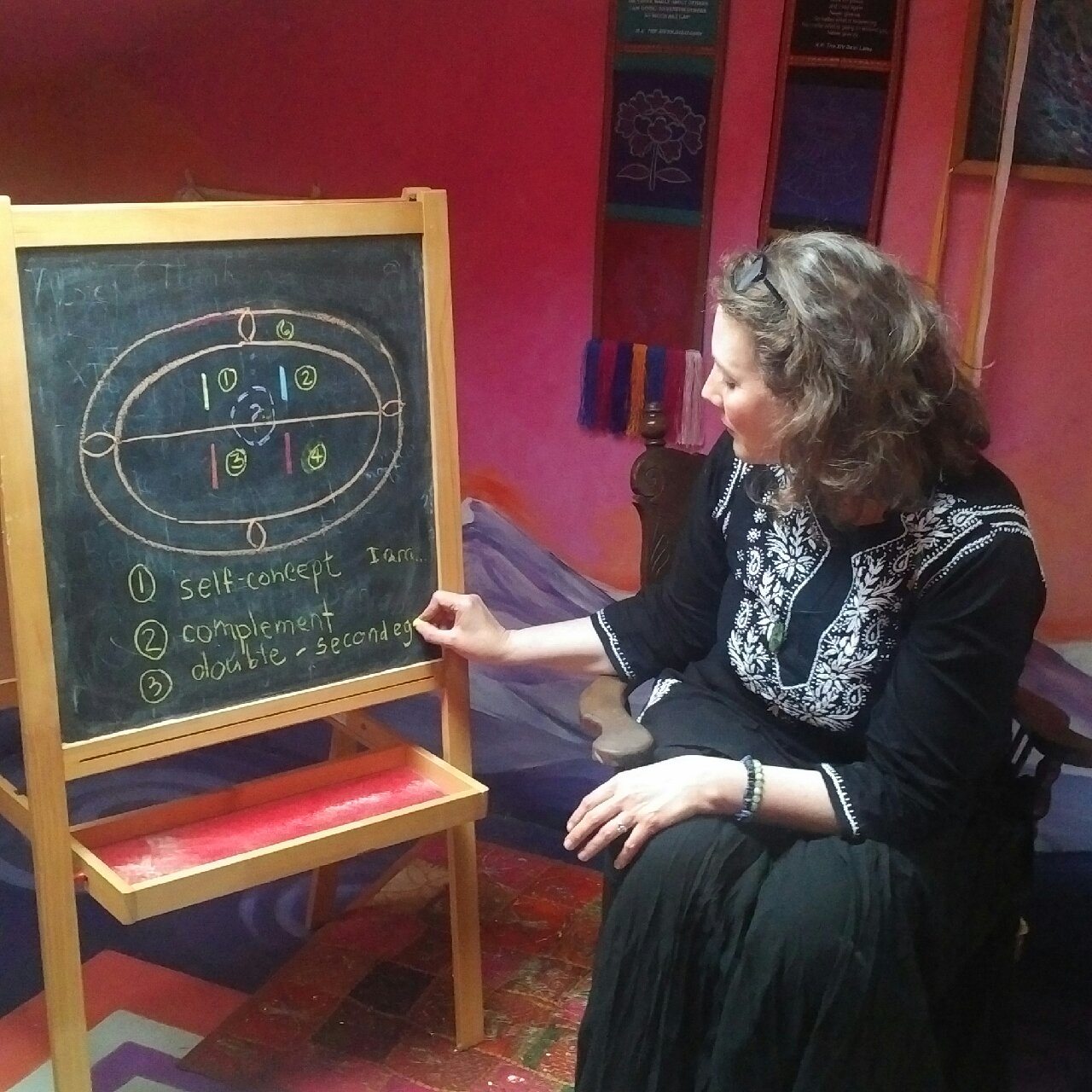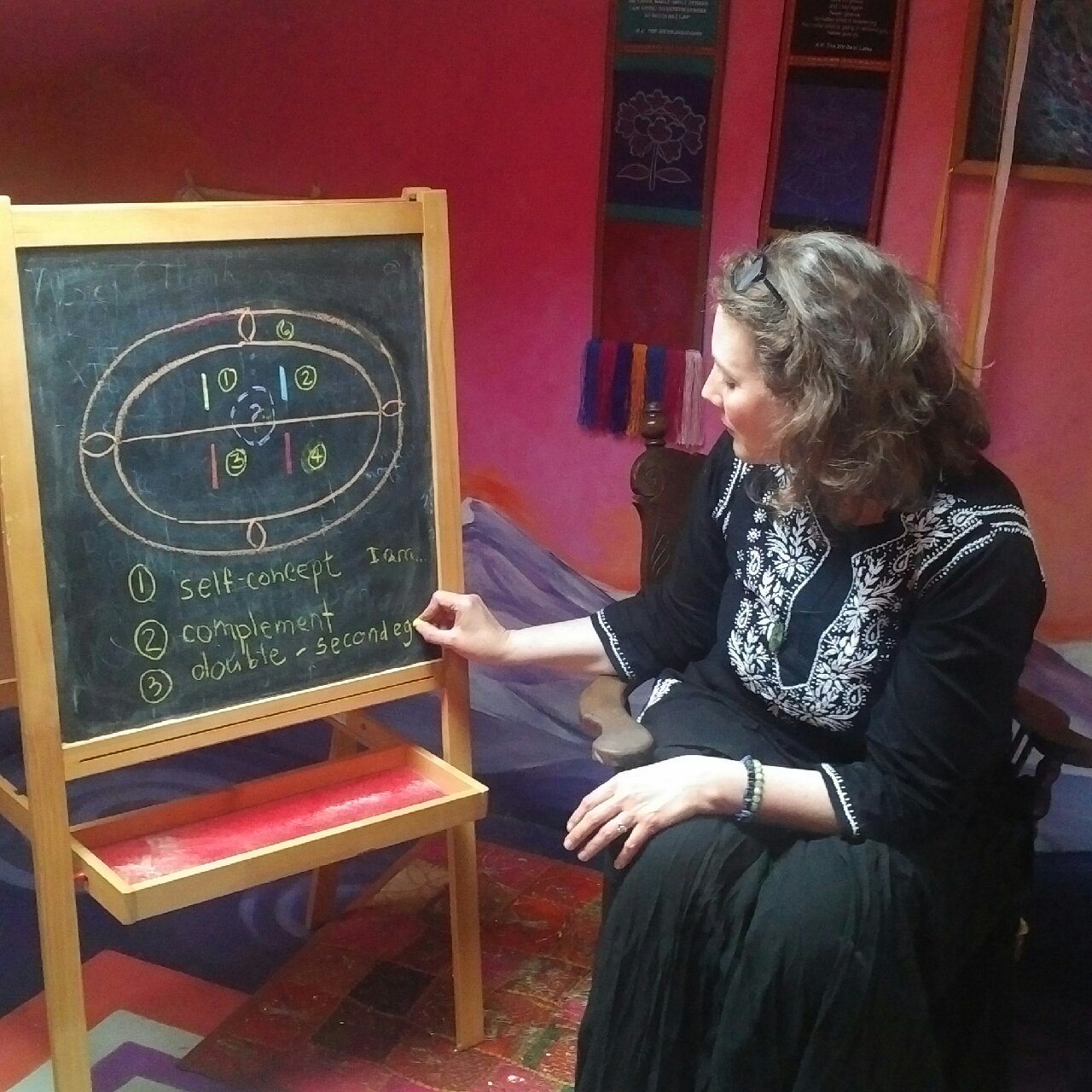 This work requires patience and a willingness to listen to answers coming in our dreams and waking life. After attending the introduction you will know if you feel called to continue in this study.  It is an exciting undertaking requiring commitment. 
Contact Maureen for dates of inroductory one day sessions where you will begin to hone your own direction within the world of the Hybernian Mysteries.
You may bring your dreams and feelings gleaned over the month for follow up gatherings, where you may share your own insights. In this way we will move as a group towards awareness, working as equals. Karen will facilitate and direct.
Cost of Introductory session: $80 
cost of shared sessions: $40 
contact Maureen for dates. 
bring your own BB Lunch.  sessions will be aprox. 5 hours.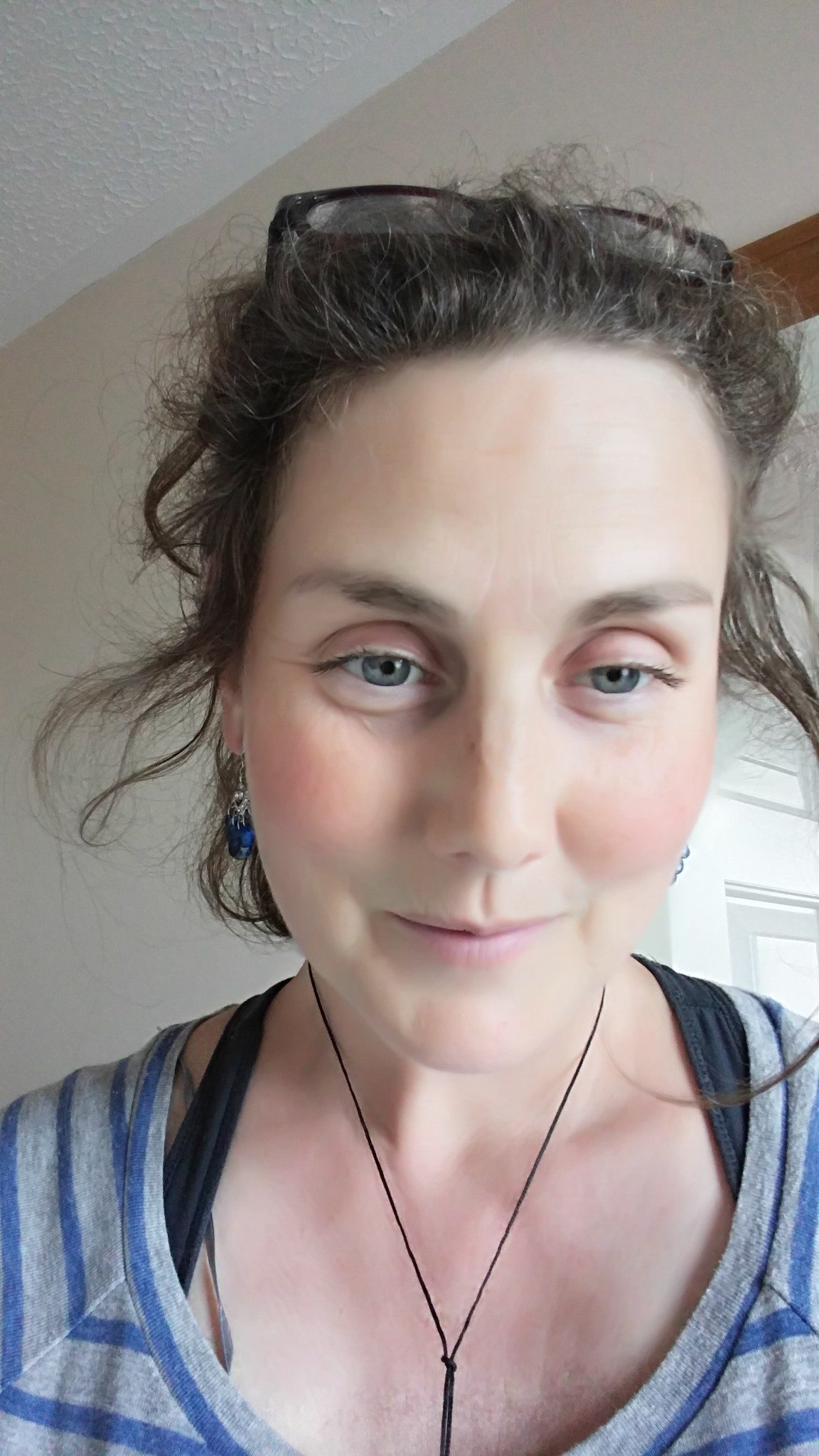 *************************************
******************************
Fri.June 22nd at 10:30am to June 24th at 5:00pm.
 

Details of the Tantric retreat led by
 

Dr.Emmanuelle Vandendriessche
Into the Sacred Womb;
 Female Tantric Practices
Welcome Emmanuelle to Canada!

Emmanuelle invites us all to share the journey into our own inner womb space as well as the Earth Womb and the Womb of our Great Mother, the Vibrant Cosmic Void, the ground of all Creation.

This retreat is open for all women. We will Focus first on the process of healing our wombs, with guidance from our trained priestess Emmanuelle. Only then can we begin to once more receive directly from the Divine Mother. In this way we can begin to reclaim our sacred nature. We will work with ecstatic breathe, energy flow and conscious touch, using a combination of ancient and contemporary modalities.

We are creatures who can create anything in our wombs. Thus it is essential to be deeply connected to the Divine Mother and so create from the greatest most beautiful source.
    This retreat includes moon lodge meditations, movement, lectures, hikes, story, exercises, circle sharing, art making.
Emmanuelle is a holistic veterinarian working with acupuncture,chiropractic and craniosacral therapy.
She began her Tantric training in spain in 2011.and was initiated in Mexico in 2014 by a Mayan priestess. Emmanuelle works closely with the Mayan Goddess Ixchel and with Quetzecoatl the Mayan God.

Friday June 22 from 10:30am, until Sun. 24 at 5pm. 
cost is $330.
Elegant Vegetarian or vegan meals catered by Edgar. pleas let us know of any allergies.
please send an e-transfer deposit to Maureen at mwm@kos.net by June 13th.
 
*********************
We look forward to your presence at Wyldwood Sojourn this summer.
Deep in the warm Darkness of our Cosmic Womb yurt and our tiny Earth Womb yurt.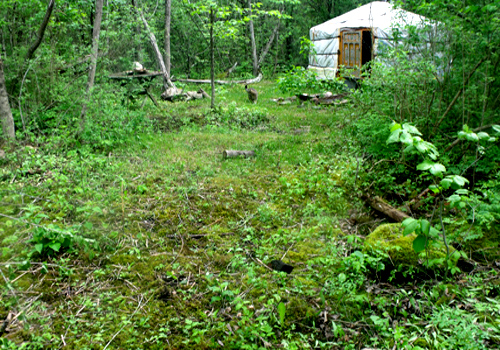 Dive deeply within and receive Her Wisdom.  Sourcing in the divine Darkness and attaching to that, is our gift! We can only meet our Mother of Creation in the sacred Darkness. Come open and ready to question our current programming.
Lets take back the lost power of our wombs,  and our ability to conceive beauty on all levels
.

*********************************
Fall retreats 2017
Details of Seven Waves  retreat
led by Juno nominated singer & dancer
Roula Said
Seven Waves, Womb Wisdom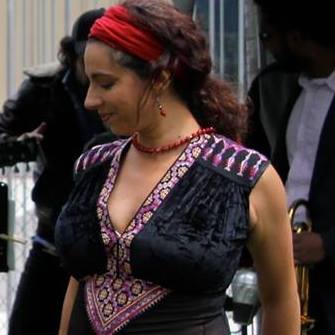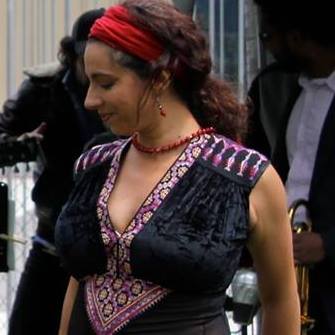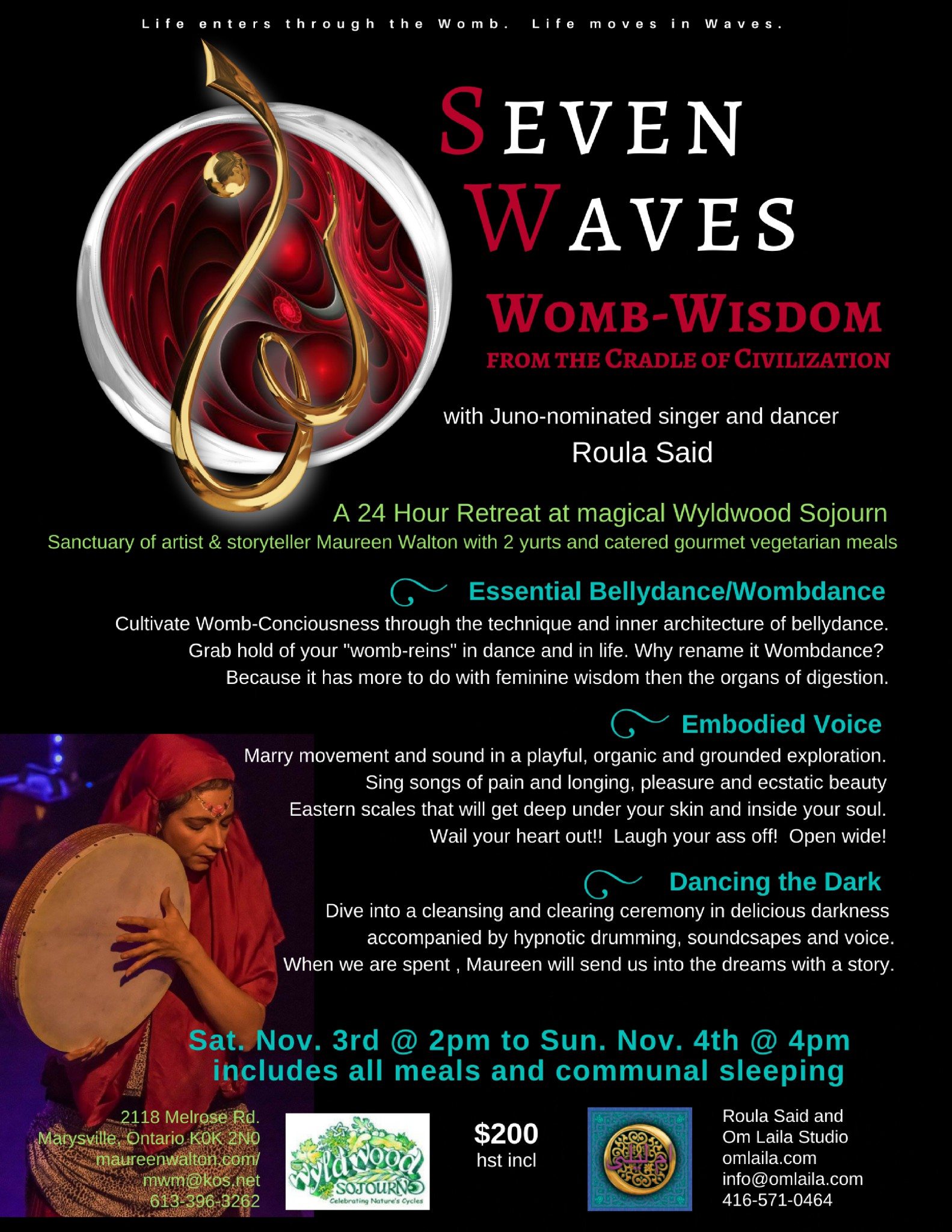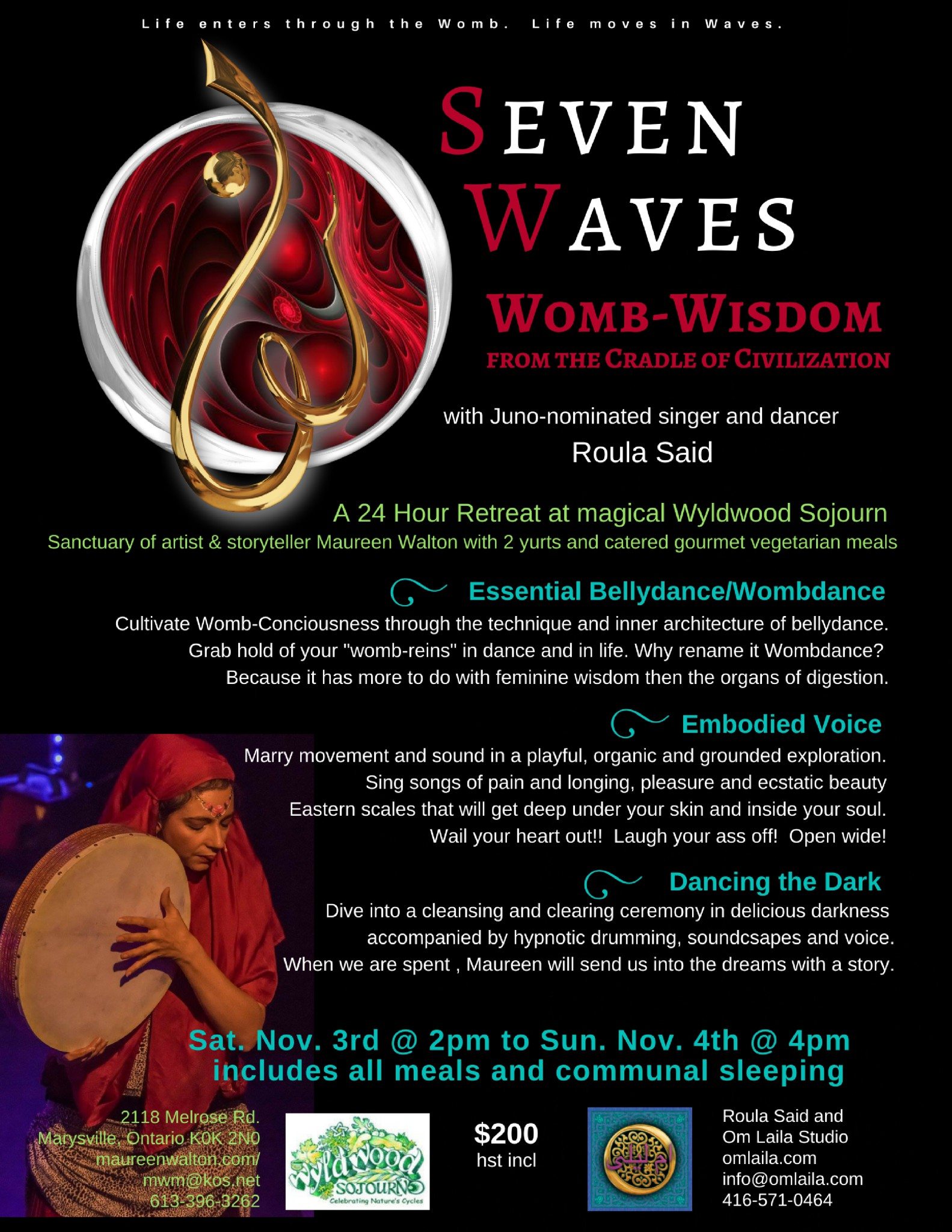 ***************
Fall & Winter Schedule 2017
Hybernian Mysteries Introduction (first of a four part course) Sat. Sept. 30 at 2pm to Sun.Oct. 1st at 4pm.- cost $160 - your guide is Karen Holmes B.of Ed.
Seven Waves Womb Wisdom- your teacher is Roula Said- Sat Nov. 3rd at 2pm to Sun. Nov. 4th at 4pm. $200
Hybernian Mysteries part 2- Sat Nov. 17 at 2pm to Sun. Nov. 18 at 4pm. - your guide is Karen HomesB.of Ed.
Womans' Tantric practices- your teacher is Emmanuelle Vandendrieche (Tantric Priestess) Fri. Dec. 8th at 10am to Sun. Dec 10th at 4pm cost $300
Winter Solstice Sound Journey - crystal & tibetan bowls & drums - your guide is Biljana Banchotova (sound artist) Fri. Dec. 22 at 7:00pm to 10:pm suggested donation $25
 

 Past SCHEDULE  Spring and Summer 2017
DARK LODGE
 EVERY NEW MOON- LED BY MAUREEN WALTON- 7PM TO 10PM- BY DONATION
*******************
FOSTER MOTHERING
(an ancient global tradition) YOUR GUIDE IS KAREN HOLMES with Maureen Walton  SAT. FROM 4:00 PM MARCH 25,  TO SUN. 4:00PM 26TH OF MARCH. - COST $250
********************
LANDS OF MILK & HONEY
(mysteries from Ireland) YOUR GUIDE IS KAREN HOLMES-with Maureen Walton  SAT. FROM 2:00PM APRIL 29,   TO  SUN. 4:OOPM, APRIL 30 -COST  $250
***********************
KUNDALINI YOGA
 YOUR TEACHER IS ELA BEILSKI  SAT. FROM 3:00PM  MAY 27,  TO SUN.4:00PM MAY 28 -  COST $180
**********************
WOMB MYSTERIES
(secrets of parthenogenesis) YOUR GUIDE IS DEN POITRAS, with Maureen Walton FRI. FROM 6;PM JUNE 2, TO SUN. 5:00PM JUNE 4 COST $300
sliding scale arrangements available 
*************************
PLANT SPIRIT COMMUNICATION
 YOUR GUIDE IS DANIELE KREPS- FRI.FROM 10:00AM JUNE 9, TO SUN. 3:00PM JUNE 11. COST $350
************************
THE HIBERNIAN MYSTERIES
(a story of the forming of earth & human consciousness in the northern hemisphere- purifying the Soul for Creative endeavours) YOUR GUIDE IS KAREN HOLMES, Sat. from 1:00pm.June 17 to  Sun. 5:00pm. June 18
**************************
Reclaiming the Holy Womb Power
and the Female Mystery of the Pleiades
 YOUR TEACHER IS DR.MARGUERITE RIGOGLIOSO,IN COLABORATION WITH MAUREEN WALTON -  FRI. AUGUST 4 FROM 6:00PM  TO SUN. AUGUST 6 AT 5PM  COST $330
**************************************************
To register contact Maureen at mwm@kos.net. Please send a $100 deposit via e-transfer, or cheque by mail, 10 days before the retreat begins. Feel free to call Maureen at 1 613 396 3262 for details.
Retreats include catered vegetarian meals by "Edgar"  Sleeping is communal, we offer tenting,"yurting"or indoor sleeping. BYO sleeping bag and pillow.
Wyldwood Sojourn is a sanctuary for seekers to deepen their experiences and ensoul themselves once more in the powerful Inner Feminine gifts of manifestation and creation.
Maureen Walton offers this space to teachers(men & women) of all disciplines within this area of expertise .The teacher may bring up to 12 students.

We celebrate Natures Cycles. Here is a place to give back to the earth, to listen to her messages and to honor the beauty of the Darkness as Divine.
Wyldwood Sojourn is filled with the artist's murals, sculptures & paintings to create a peaceful, uplifting environment and support your awakening. All contents are hand crafted & of wood, glass, clay,wool or cotton.(no off gassing synthetic materials). The studio/home is a passive solar dwelling, located on two wooded acres with a seasonal waterfall. Two authentic Mongolian Yurts nestle in the woods. One is used soley as a Dark lodge sanctuary and the other for sleeping and workshop space. W.S. offers, for use to its guests, 2 studios, a kitchen, 2 bathrooms and an outdoor dining tent. W.S. is proud of its new solar run art studio and its tankless hot water system. A solo steam sauna is also a new addition.  Aputi is our sweet black feline.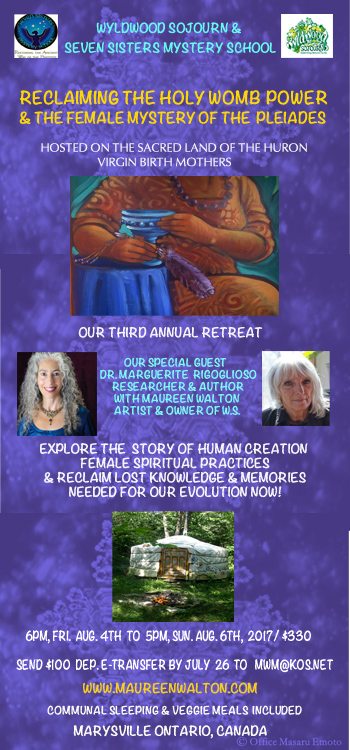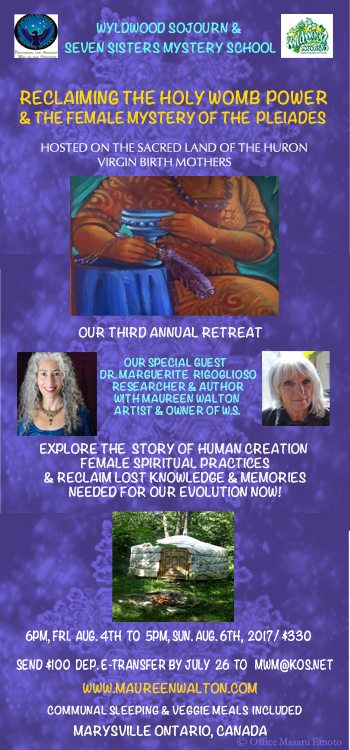 A PRIVATE READING AT WYLDWOOD WITH MARGUERITE FROM SEVEN SISTERS MYSTERY SCHOOL!
Marguerite will be offering a limited number of her wonderful private clairvoyant readings IN PERSON at Wyldwood, on Fri Aug 4 (before the retreat starts) and Mon Aug 7 (the day after the retreat). She's offering a very special price for her readings while she's with us of $160 Canadian (usually $200 US!!) so you will want to secure yours immediately by purchasing at this link:
http://www.mcssl.com/SecureCart/SecureCart.aspx?mid=A3CF2657-CBEE-4667-BF8E-0253CF63E84D&pid=7ad59ec3a8a94fdbbc4dd0aa2c760bb8
Once your purchase goes through, you'll be sent the calendar link with the available times to book yours. Women from our area who have had readings with her in years past have found them to be amazingly healing, empowering, validating, and clarifying, so if you are thinking about it, don't hesitate! To find out more about what a private session with Marguerite offers you, visit;
http://www.sevensistersmysteryschool.com/mentoring/single-mentoring-sessions/
Summer 2017 at Wyldwood Sojourn in Ontario Canada

Friday August 4th at 5:00pm to Sunday August 6th at 5:00pm
Time to step up and make the changes needed in our lives and learn about our lost feminine spiritual practices. 
                                    RECLAIMING THE HOLY WOMB POWER
                            AND THE FEMALE MYSTERY OF THE PLEIADES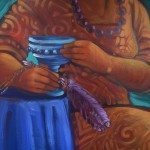 A Weekend Retreat with
Dr. Marguerite Rigoglioso
and Artist Maureen Walton.
Marguerite is flying all the way from San Fransisco to bring us first hand these timely and life changing feminine truths, long hidden.Take advantage of this opportunity. Join us!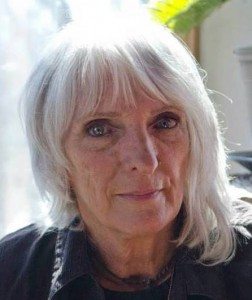 *******************************
AS A WONDERFUL SURPRISE MARGUERITE COMES TO WYLDWOOD THIS YEAR AS A NEWLY CERTIFIED HOLY WOMB CHAKRA TEACHER! 
Marguerite and Maureen honour their mutual teacher Cindy Lindsay who's Womb Wisdom work has continued to influence Wyldwood Sojourn since 2010.
Together we will be better able to express this long forgotten Feminine Tradition.
***
We'll GET DOWN into the Womb & RISE UP to the Stars like never before as we also hear ancient earth history of the 7 Sisters of the Pleiades as the original 7 Womb Mothers of Humanity.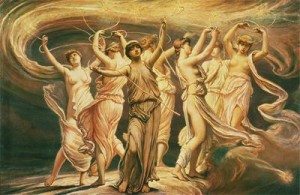 Explore their story of Virgin Birth, Human Creation & Female Spiritual Mysteries, reclaiming memories & knowledge needed for our evolution NOW!
*
Access the female star wisdom of your womb, lie under the night sky and comune with your galactic family accompanied by live cello music.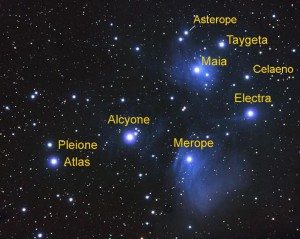 Tap into the energies of this land were Virgin Birth was a living tradition 1000 years ago. A place were a powerful shamanic woman self concieved a great peacemaker, here on Tyendinaga Territory.
It is not by chance that Marguerite and Maureen teach the womb mysteries in this sacred land of the Huron Peacemakers.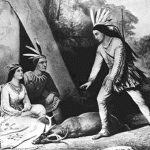 Deepen and make sacred your listening and creative abilities, with the Inca meditation joining heart and womb in the Dark Lodge. In the Gossipi River allow your self to release and make space for receiving more wisdom.  Learn womb pressure points and more.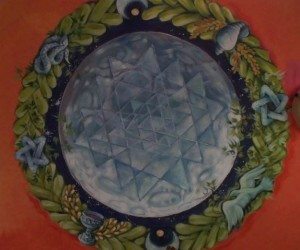 Work with clay to imprint your feelings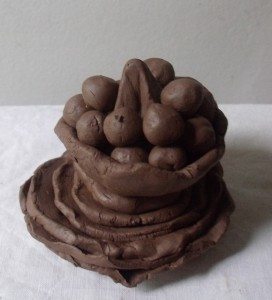 *
Make yourself at home. Hidden in two wooded acres is our moon lodge, cosmic lodge and studio home, a safe sanctuary to learn and listen to the voice of our Mother.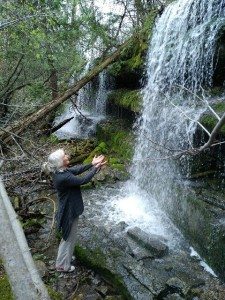 Maureen at Wyldwood in spring.
***************************************
Send you $100 deposit to Maureen by July 20 and bring the balance of $230 upon your arrival at Wyldwood Sojourn
Beautiful vegan and vegetarian meals served and included.
contact Maureen at: mwm@kos.net
 SPRING 2017 AT WYLDWOOD SOJOURN

***************************************************************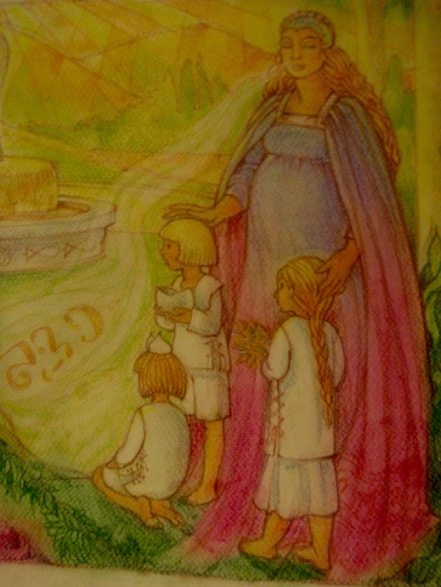 **************************************************************************************
We are looking forward to sharing this essential wisdom of the Feminine traditions, that apply to all cultures and to all ages. In attending such woman's circles, we move towards reclaiming our selves as the powerful creators we are and  taking our world leadership roles once more.
*************************************************
   INTRODUCING DEN POITRAS
RESEARCHER, ARTIST AND AUTHOR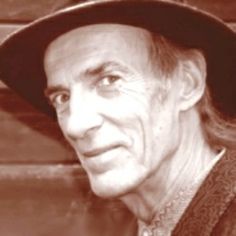 As you can see in Den's expression we have another teacher with a mischievous streak! 
Den's life seems guided by his passion to uncover the mysteries of the Divine Feminine principal in all. From an early experience with a friend who self conceived, he has devoted his study and art to its exploration.Den has written a book called "Parthenogenesis,Woman's long lost ability to self conceive".
It is in his art form were you can find his whimsical streak, by his use of found objects and garbage, which he transforms from the mundane to the profound. His subject is always referencing back to the mysteries of hidden feminine gifts of creation and of her Soulful nature.
Den is also a musician who plays guitar and flute and has a "Jug band" group that plays local  spots on the eastern seaboard of New York State.
Den believes that the world would be a better place with women leading.
Den is also a friend and colleague of Marguerite Rigoglioso and it was she who introduced him to Maureen Walton.
I look forward to my collaboration with Den in his first upcoming retreat here at Wyldwood. Be ready to engage in art making in the woods, ceremony in local caves, lots of discussion and information that will make an impact on your current accepted understandings of many things concerning woman's power.
this retreat is in June 2,3,4, 2017 see details in schedule.
NOTE!  read Den's blog so you will have a good understanding before attending;
http://My article: http://blog.world-mysteries.com/science/parthenogenesis-womens-long-lost-ability-to-self-conceive/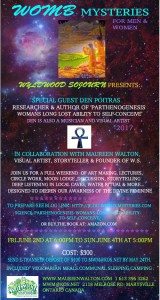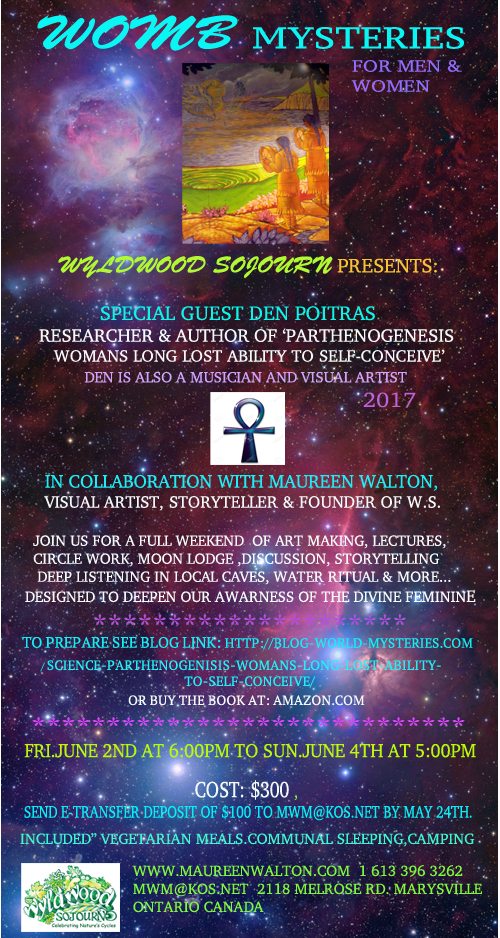 **************************************************
*************************************************************
Danielle Kreps presents
Plant Spirit Communication
Friday June 9th at 10am to Sunday June 11 at 4pm.
It seems fitting to introduce myself for those who may not be familiar with my Plant Spirit Healing Practice or Workshop offerings. This photo was taken at Wysdom Tree's 2016 Plant Spirit Communication Workshop (held at Soulful by Design) and I was definitely feeling gratitude to be sharing the gifts of our Green Allies who have enriched my life in so many ways.
They have helped me to heal, balance, and reclaim the hidden wounded spaces in my Spirit and have brought me into deeper relationship with this beautiful Earth Mother we are blessed to call home in this life.
*******************************************
Maureen is pleased to host Danielle for a full weekend of study and experiential practice with the plants. Wyldwood is teeming with native species that have been left undisturbed for many years.A rare opportunity.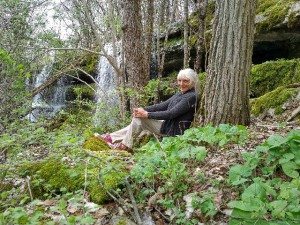 Maureen at Wyldwood beside a patch of wild ginger.
An outline will be provided on request.
For details contact Danielle at: danielle@wysdomtree.com

Deposits of $100 accepted by Danielle by May 30.
balance of $250 accepted on arrival.
************************************************
Rental Plan
Weekend retreat-$300, Fri. 7:00 pm  to  Sun.5:00 pm, vegetarian cuisine $15 per plate x 3 , max 12 guests.(15 in summer) 24 hr. retreats- $200 , vegetarian cuisine $15 per plate x 2, max 12 students(15 in summer) Day retreat- $100, vegetarian cuisine $15 per plate x 1,  max 12 guests. Evening retreat-$40,vegetarian cuisine $15 per x 1, max 15 guests
---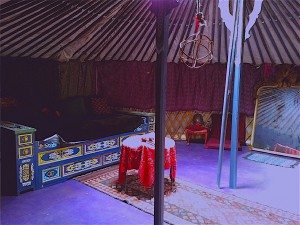 Yurt accommodation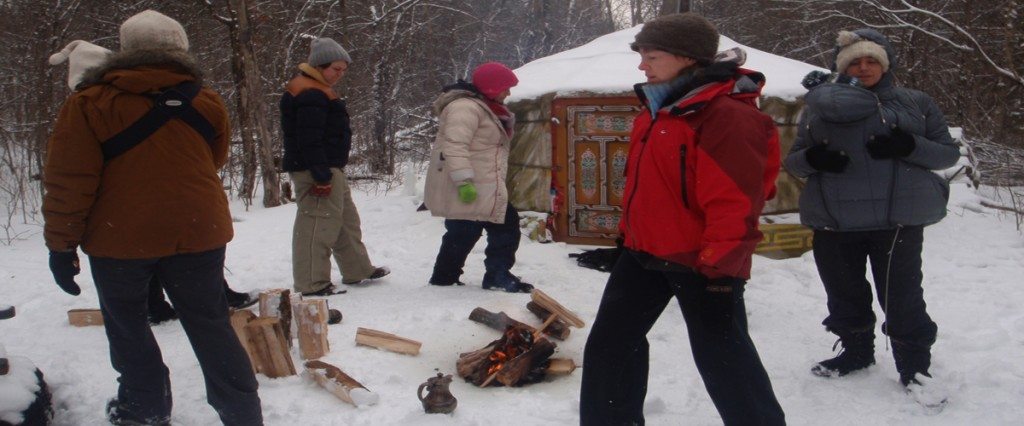 Accommodations
Wyldwood Sojourn is an intimate hideaway on two wooded acres. Maureen designed this  home to be a comfortable working space, finished with natural materials and supporting a simple life-style. It is built as a  solar dwelling & boasts of a mini solar station that meets the energy needs of her art studio and well. W.S. also has hot water on demand and a solo steamer.  Sleeping is communal in the yurt or studio. Tenting in summer is an option. Please bring your own sleeping bag and pillow. We offer cots & mats. A spare room with double bed is especially for the teacher.We accommodate 15 guests in summer and 10 in winter. Camping is also an option. Because it has its own well and septic system care must be taken to use water wisely by flushing the toilets only when necessary and by spacing quick showers 3 hours apart. An outdoor rainwater shower is under construction. (spring 2017)Please feel welcome and at home! We are open to support your Soulful connection to Nature.
---
Directions to Wyldwood Sojourn

Contact Us
Click here to visit the contact page