Welcome to 

Wyldwood

 Sojourn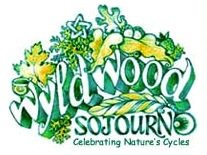 A retreat centre and Womb Wisdom  School existing in Maureen's studio home and on two wooded acres. An intimate setting for small groups of women to gather and study. Nestled in the trees is a Dark Lodge dedicated as a purified meditation space for woman to reconnect to their inner technologies and sacred creation geometry.
*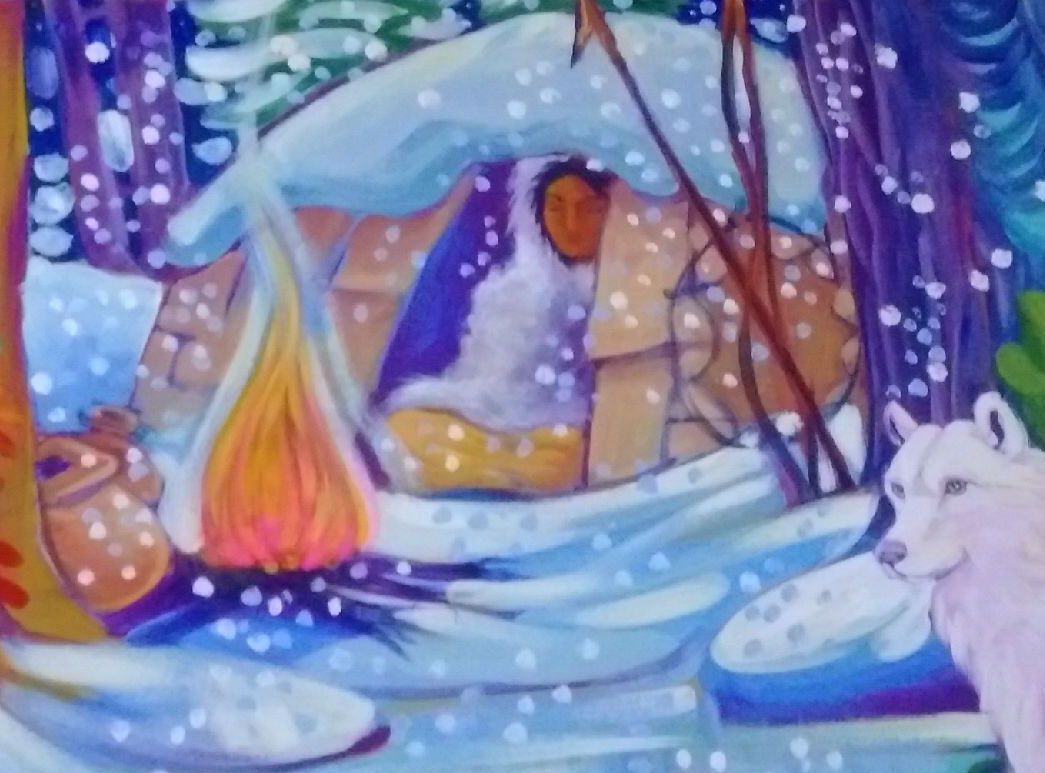 ***********************************
We honor the virgin birth mothers of the Iroquois Peacemakers and the Great Law of Peace

.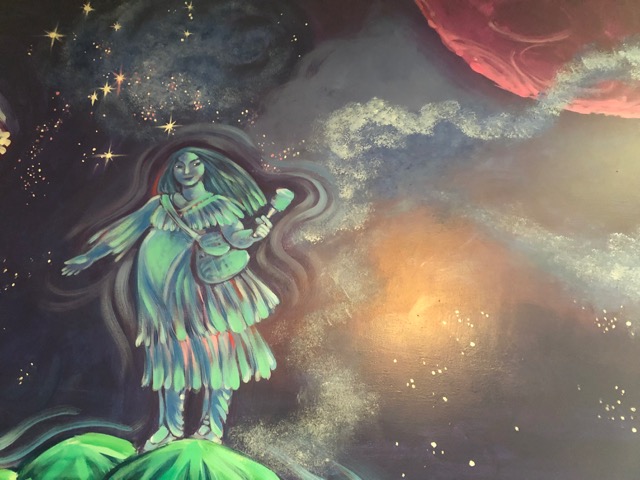 ******************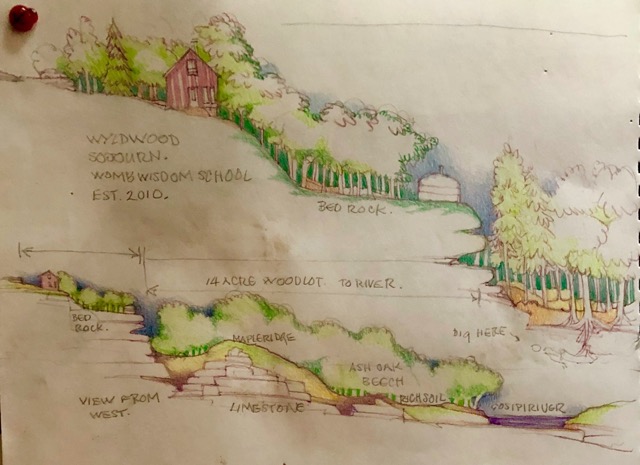 Maureen's hand drawn elevation and plan view of her 2 acre wooded lot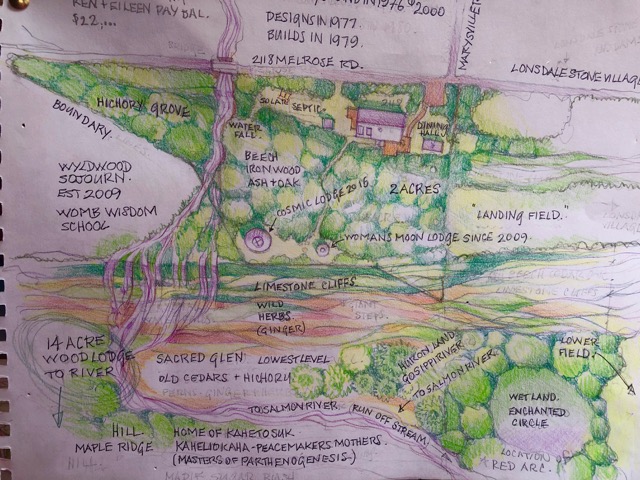 Below is our tiny Dark Lodge dedicated as a pure temple space for women.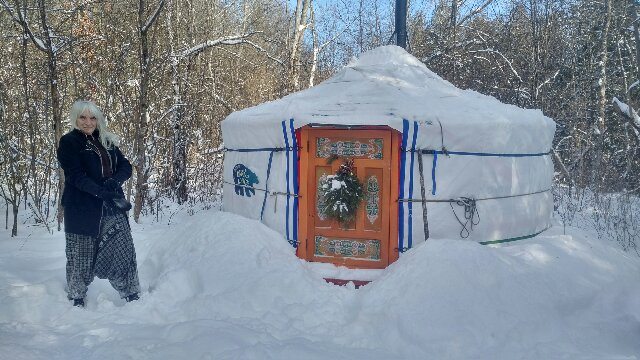 You will find, in the menu a schedule of retreats hosted here on our two wooded acres and a list of guides and teachers.
 
******************************
contact Maureen- gosippiriver@gmail.com 

**************************
NEW!
       A new level of this ancient   matriarchal based meditation has been developed and will replace this original version in fall of 2021.                                       Here is the schematic.
A Guided Audio
of the Heart to Womb Andean Meditation. 
Natural Technologies of the Womb.
Told By Maureen Walton
accompanied by Cellist Amber Walton-Amar.

Offering a glimpse into the little known Feminine path. Sourced in the 1990s in Peru, by Cindy Lindsay( PHD) with more layers added from dreamtime & insights, by Maureen Walton (artist)
Including an introduction.

Enhancing your abilities!
This meditation is concerned with enhancing and empowering your creation abilities, through divine attachment. This 'gathering in' meditation can only be effective with previous effort spent releasing personal and historic wounding that surrounds the Womb.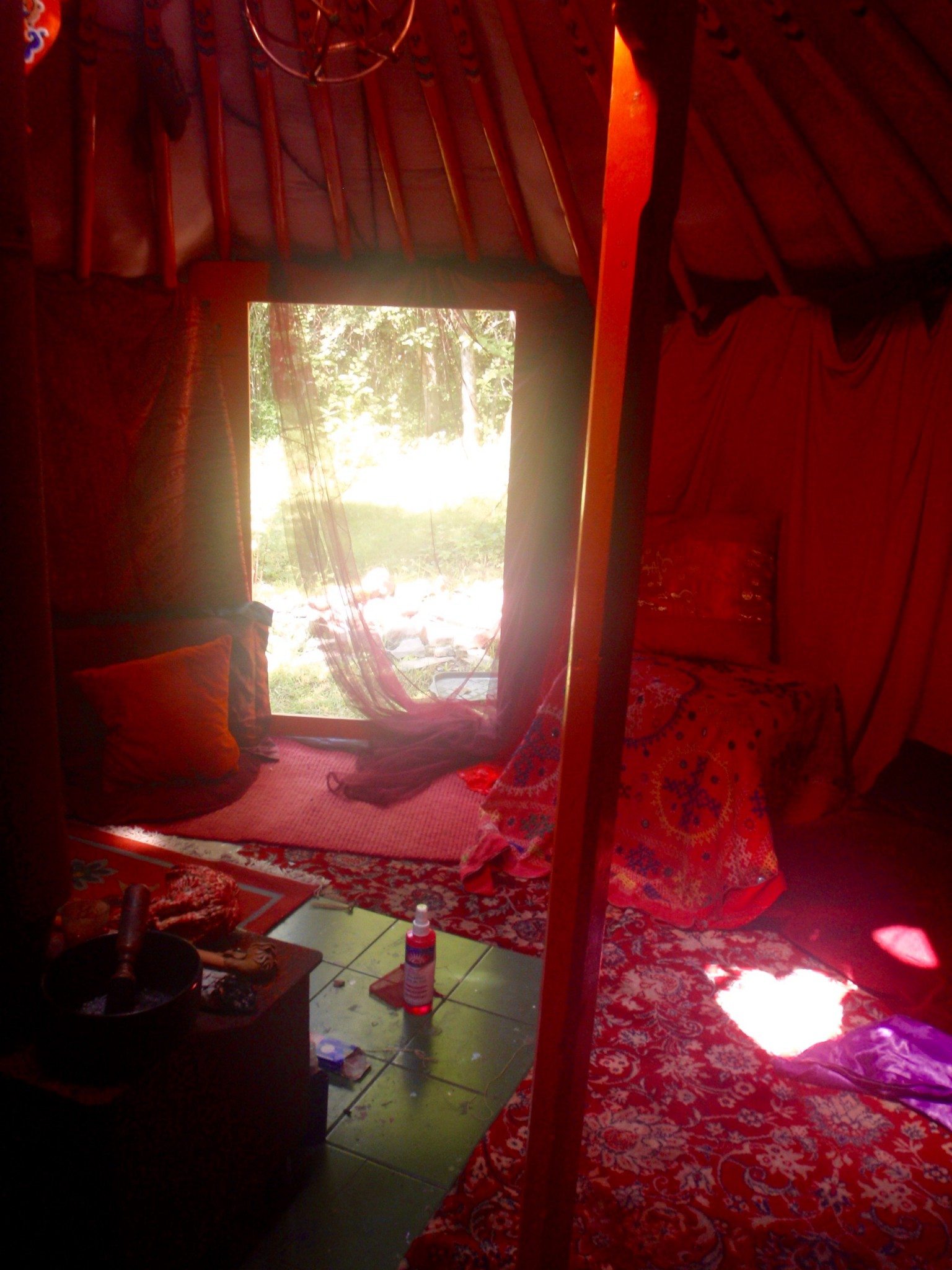 Create for yourself a private, comfortable,
         quiet, 
dark space that is clean and purified.
        A safe place to source in and so create beauty
        monthly
. Engage in this
from the
 new to full moon.
Be gentle with yourself.
You may use meteorites or a grounding stone such as hematite, obsidian or loadstone to  increase the effect.  You may emerse in water and bask in waning moon rays! Befriend the elements and ask for their help!
Please contact me at no charge, for any further questions.
Enjoy!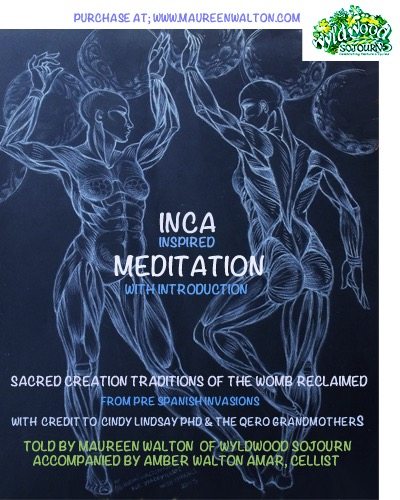 Purchase a copy of Inca Inspired Meditation in Mp3 format for $10 CAD
******************************
Wyldwood Sojourn: meditative yurt retreat.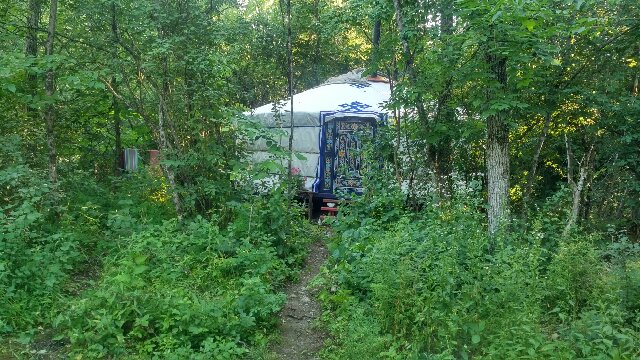 Pictures is our authentic Mongolian Yurt . a nurturing, wooly, womb like space . A perfect environment to hold ceremony.
         Credit to Jenny Lee  who created this all single handedly! . thank you Jenny!
  go to 'Wyldwood Sojourn Meditative Yurt Retreat'
in Marysville Ontario,
to book your adventure in our magical yurt.
…a cosy winter dwelling in the 'round'
with firewood, an outhouse and good well water provided.
-$60 per night. max 3 guests. BYO sleeping bag. extra blankets available.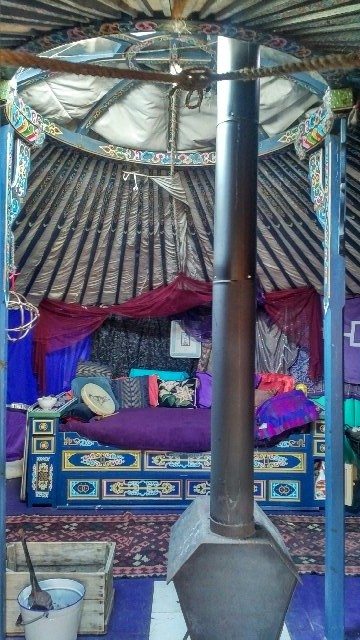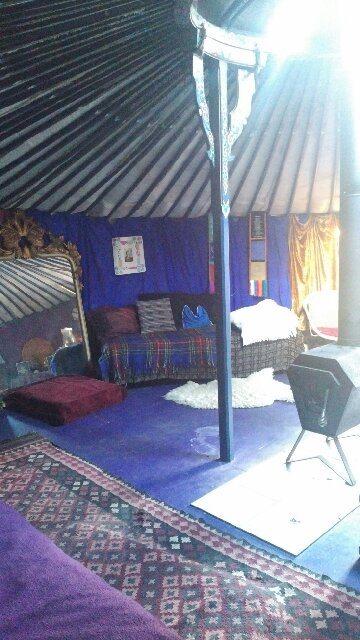 In the village of Lonsdale, 5 minutes north of Marysville, Ontario. 2118 Melrose Rd.
2 1/2 hours east of Toronto and 1 1/2 hours west of the Ivy Lee Bridge to New York. on the north shore of lake Ontario.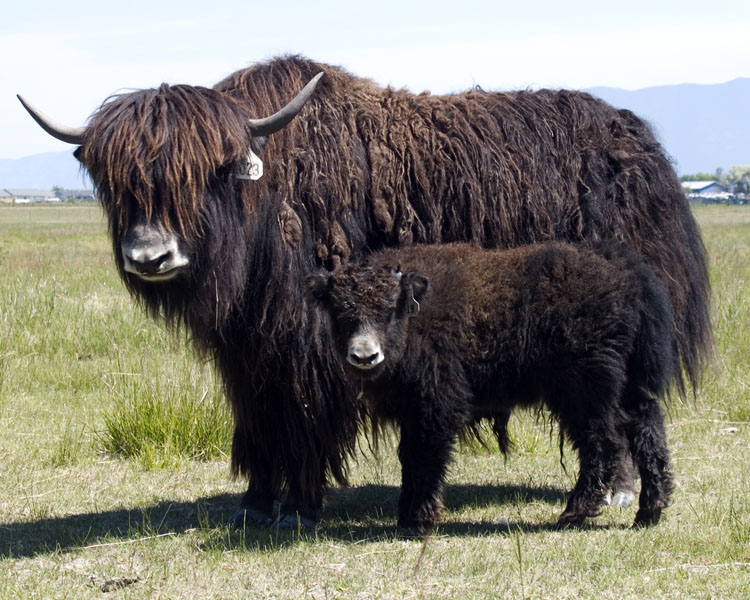 Honouring the hardy Mongolian Yak whose wool keeps the yurts warm in winter and cool in summer.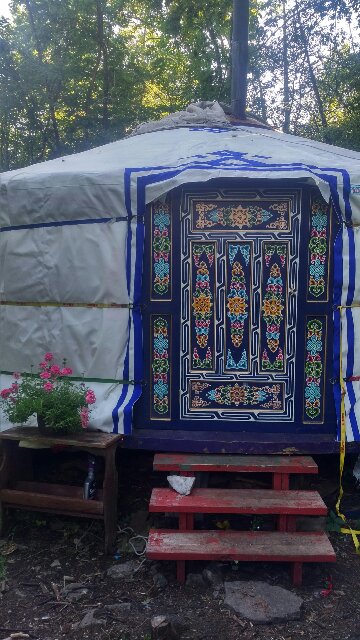 **************************** 
MAUREEN WALTON
Maureen has worked in many fields of the commercial and fine arts but spent the last 20 years as a professional mural artist focusing on creating in schools both elementary and college level. She traveled from her Marysville studio home to paint, from Kingston to Toronto and north to Bancroft.  Due to an arm and back injury Maureen is now, in 2020, putting Murals in second place to her retreat work. The focus of this web site will now begin to shift to that, but her mural gallery will remain as a legacy of her career as an mural artist. Since 2010 maureen began to use her artistic skills to draft diagrams, yantras and illustrations of the inspirational messages that come to her of the feminine creation technologies  This began in 2008 with her introduction to the Inca Luminous Structure Meditation Yantra . She is also called to

 

express the path and work of the leading women in the Iroquois Peacemaker story.
day. Click here to learn more about Maureen's murals.

Sitemap