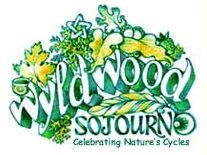 Find us on Instagram and FB and request a private invite to our new Round Table discussion videos bring aired on "Womb Technology"- womans path to awakening.
What is Wyldwood Sojourn?
 …

a Sanctuary holding space for recovery of the lost practices of Parthenogenesis.
  What is Maureen's mission for Wyldwood?
The increasing presence of A.I.  specifically genetic modification and human enhancement and biomedical  interventions in our world , threatens our natural abilities to improve and fine tune our own inner sensitivities to a greater degree. We know there was a time when we were more telepathic and of a much larger stature than we currently are. (8-12 ft skeletons found in all continents proove this)
One organic technology amoung many, that has been forgotten is the ability of the womb to bring great quantities of cosmic soul nature to earth and as well bring enlightened souls onto earth in one incarnation. It is also the organ with the technology to bring women to an enlightened level. (Men have their own techniques taught in the 5 world religions.)
 We are holding space in the Dark moon Lodge and we are reclaiming these lost wisdom practices of the Womb that once flourished globally and held us all in perfect balance in matriarchal times.
note- a common misconception
A matriarchy is not the opposite to a patriarchy. A matriarchy means 'nurturing mother' so there are no queens or rulers.. men and women work together.  A patriarchy is not about a nurturing father therefore it is a false word
                        We  host retreats, Round Table discussions, monthly Dark Lodge ceremony and more.
**********************
We meet in real time in sacred circle in the woods, by the waterfall or in the Dark Moon Lodge.
In circle we re- member lost and intentionally hidden truths, codes and keys. We are unlocking mysteries, changing the language and finding truth in their opposites.
The actual work deals with re learning the Blood Masteries, which are the the inner womb technologies that bring us to superconsciousness. It is suggested that the art of self conceiving, namely parthenogenesis uses the same alchemy but in a different way.  Specific tantric practices are also a part of this process of reclaiming our womb power.
We explore the history of the Moon Temples and the sacred ancient Earth Mysteries called Hybernia. Our aim is to balance the energies of the masculine and feminine principals with in us to support the blossoming of the New Earth.

Wyldwood is  a resource centre and safe zone where you may feel free to share what may be unpopular in the outer world..  and to conjure up  sacred feminine truths in sacred circle and in a natural magical setting.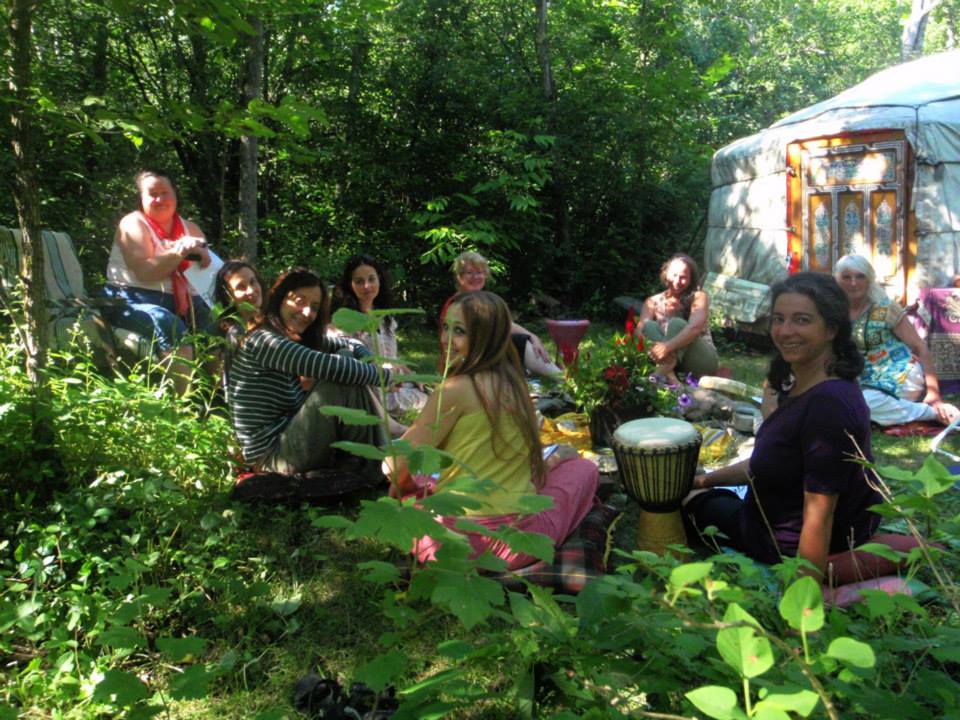 If this work interests you and you have a background in any of these paths, please contact Maureen .
We are open to listen and learn from you also..
This group agrees to share the costs of meeting, including meals and any materials needed for art making or ceremony.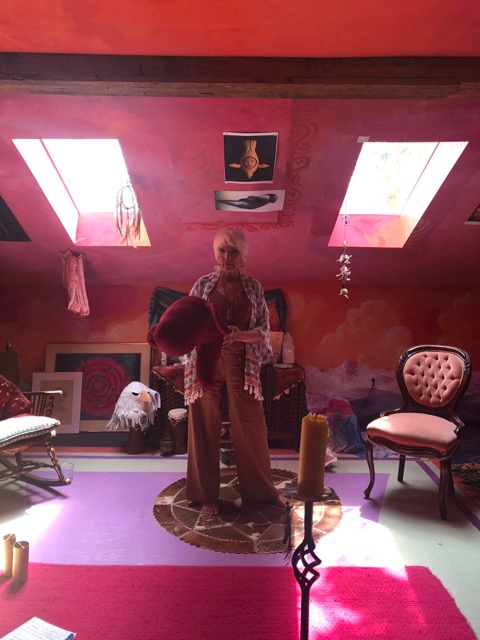 ***********************
---

 Wyldwood is filled with the artist's murals, sculptures, paintings & inspirational work.
A peaceful environment to support your awakening.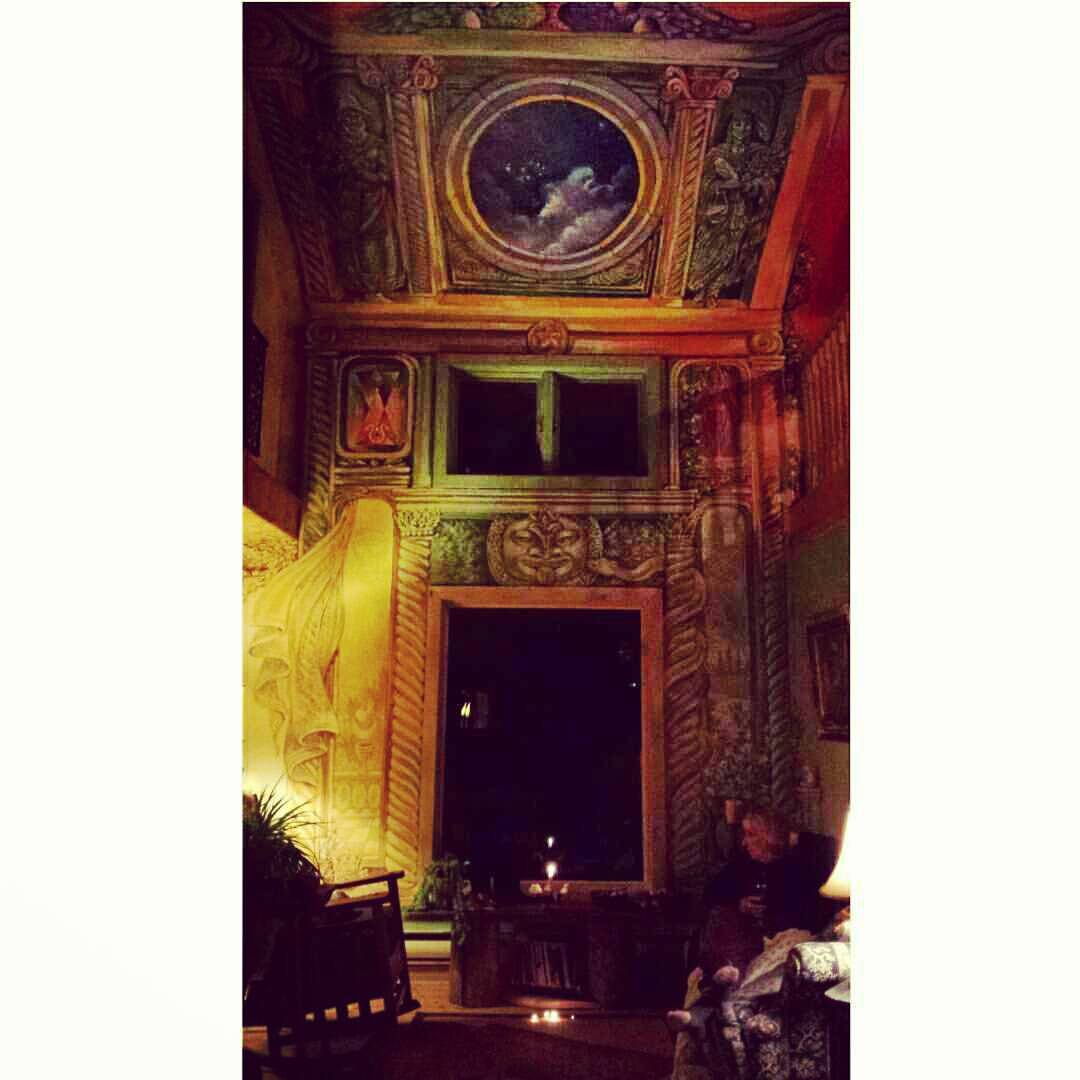 All contents are hand crafted & of wood, glass, clay, wool or cotton.(no off gassing synthetic materials)
The studio/home is a passive solar dwelling, located on two wooded acres with a seasonal waterfall.
W.S. offers  2 studio spaces , kitchen, 2 bathrooms 2 authentic Mongolian yurts.and a dining hall .We are on a well which limits our water usage so an outdoor rainwater shower is provided.
Sleeping is communal and tenting in summer is an option.
A solar run art studio, tankless hot water system. There is one sweet feline, Aputi.
**************************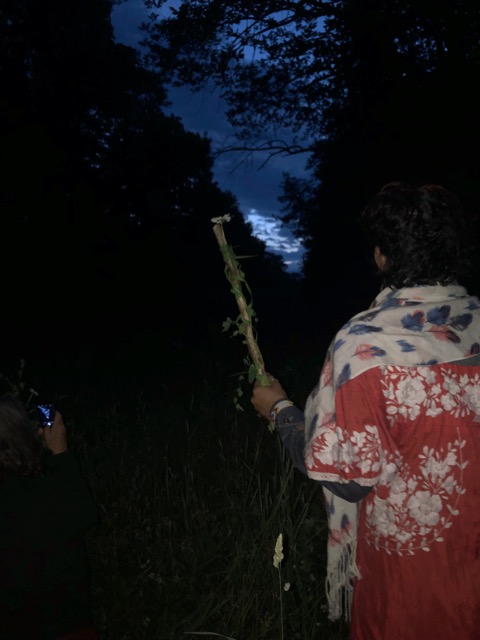 Wyldwood Sojourn is situated on the Sacred Lands
of the Huron Virgin Birth Mothers & the Haudenosaunee Peacemakers,
who brought us their mission of Peace 1000 years ago.
It is called the Great Law of Peace.
With each retreat we open with a dedication to Kahetosuk and her mother Kaheliokaha.
It is because of their inspiration that these lost arts have been brought back to us!

***********
 

Andean

 Luminous Structure
joining heart and womb and much more.
 2 dimensional diagrams depictingthe full living 3 dimensional sacred geometry within us all.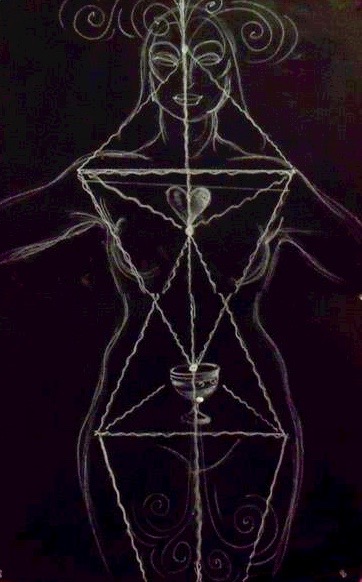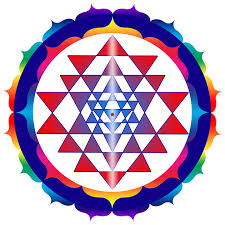 This is the newly developed Womb to Heart system from the Qero Indians. A new guided meditation version will follow in fall 2021 to be posted on the home page.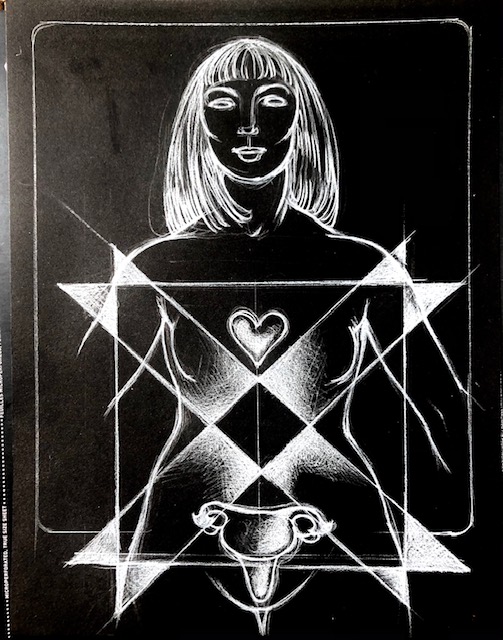 Earth Womb Lodge and Cosmic Womb Lodge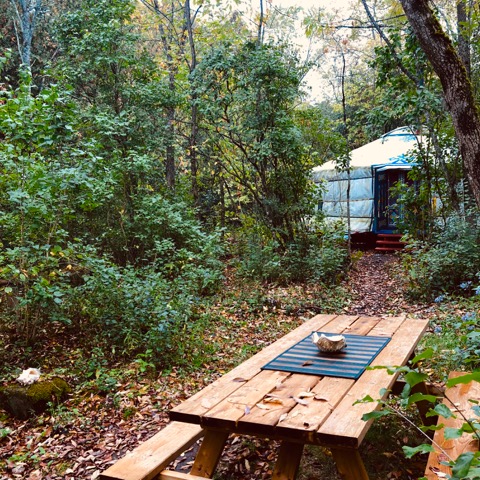 Hidden in the woods stand two authentic Mongolian felt Yurts.
The tiny Earth Womb Lodge Sanctuary has a comfortable cozy interior
 

This is not a sweat Lodge for release work, rather it is a magnetic sanctuary dedicated
 to the purpose of receiving and attaching to Divine Cosmic Mother energy.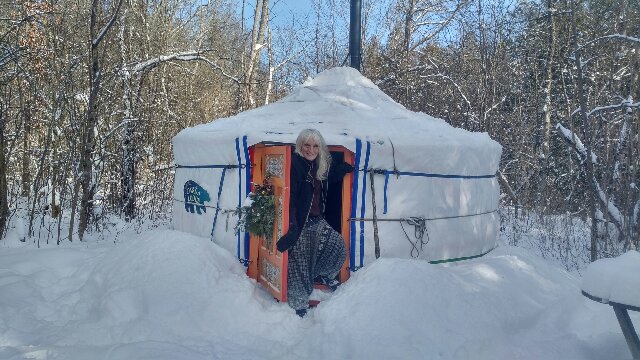 The larger Cosmic Lodge offers a sanctuary for circle work and for sleeping accommodation.
It is large and spacious and suitable for dancing and ceremony.
Its circular shape and wooly insulation lends perfectly to support our inner feminine work.

It is hidden in the trees on the limestone ridge.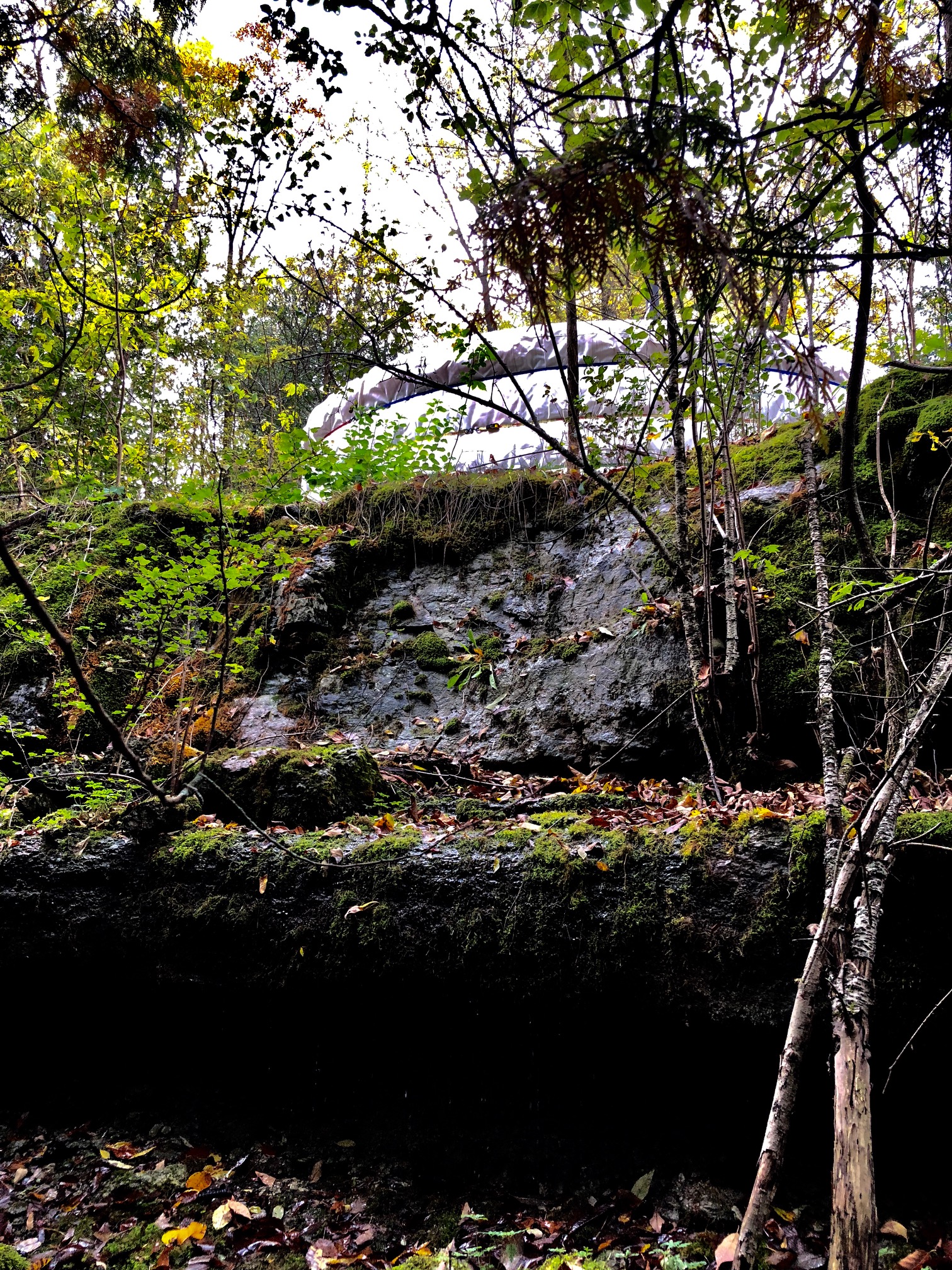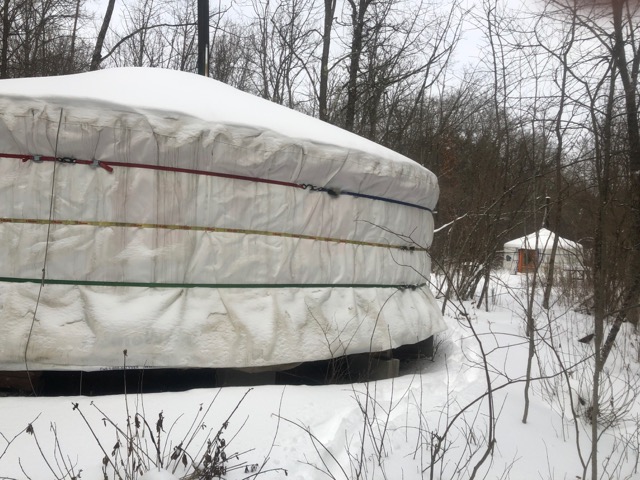 Elegant Catered Vegan Meals
W.S. offers vegan and vegetarian meals prepared off the premises by Chef Chris of P.E.C.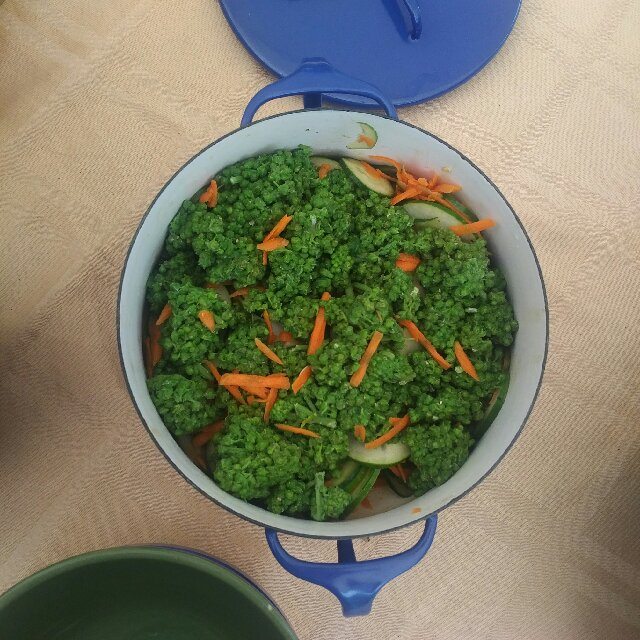 milkweed flower salad.
****************************
It is a rekindling of the ancient global spiritual traditions of womankind
***********************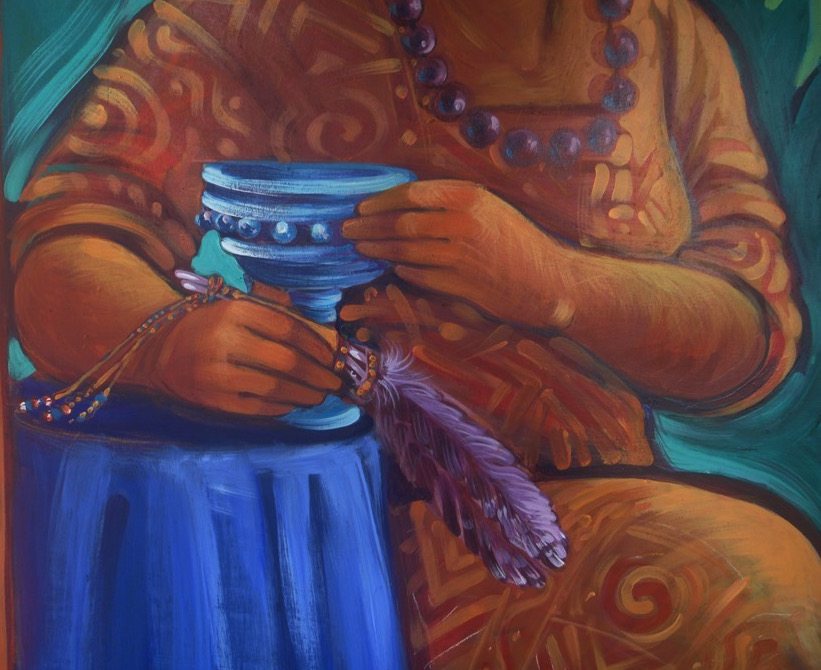 Rental Plan
Weekend retreat-$300, Fri. 7:00 pm  to  Sun.5:00 pm, vegetarian cuisine $18 per plate x 3 , max 11 guests.(14 in summer)
24 hr. retreats- $150 plus vegetarian cuisine $18 per plate x 2, max 8 students(11 in summer)
Day retreat- $100 plus vegetarian cuisine $18 per plate x 1,  max 16 guests
Evening retreat- $40 plus vegetarian cuisine $18 per x 1, max 12 guests

*****************************  
Maureen Walton-O'Brien – founder & owner of Wyldwood Sojourn, visual artist, storyteller and teacher.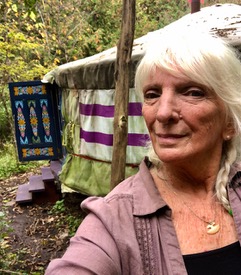 ---